TAMPA, Fla. -On Sunday, June 13, 1971, around 2:45 a.m., Robert Spivey left Dante's Inferno, a bar located at Busch Blvd and Waters Avenue, and drove two friends home.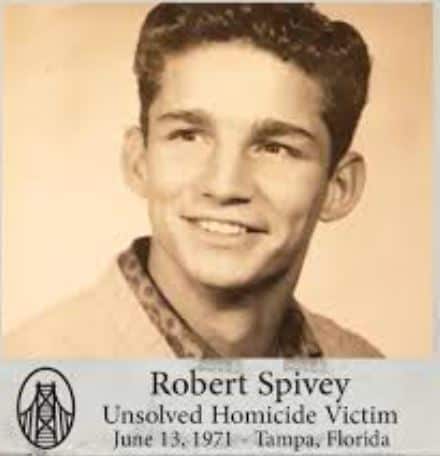 That was the last time he was seen alive. His car appeared to have left the roadway approximately 150-200 feet south of where it came to rest. The vehicle was running with lights on and the passenger side door open when found.
The victim was shot in the neck while seated in the car. Detectives are still working to figure out who killed Robert Spivey while his daughter searching for the reason why she had to grow up without her father.
Listen to Robert Spivey's Daughter and Detectives on this cold case:
If you have any information about this case, please contact Hillsborough County Sheriff's Office at 813-247-8200.
---
---
Login To Facebook From Your Browser To Leave A Comment