Eddie Van Halen, the guitarist, songwriter and co-founder of the band of his own namesake, died of cancer Tuesday morning, according to his son. He was 65 and lost his battle to throat cancer.
Eddie's son, Wolf Van Halen announced his fathers death on Twitter today;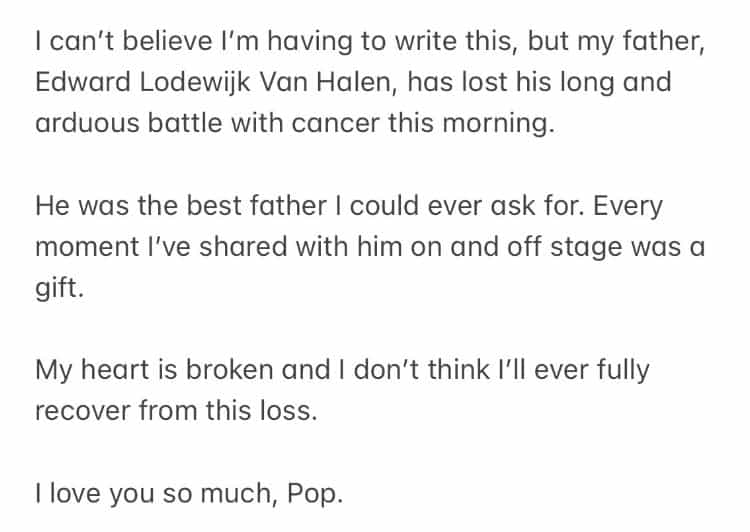 Fans and friends are sharing their memories and celebrating his legacy on social media and blogs today.
We will share one best ever guitar solos of Van Halen. 1986 New Haven, Connecticut.
Login To Facebook From Your Browser To Leave A Comment