April 27, 2020
By Sarah McCormick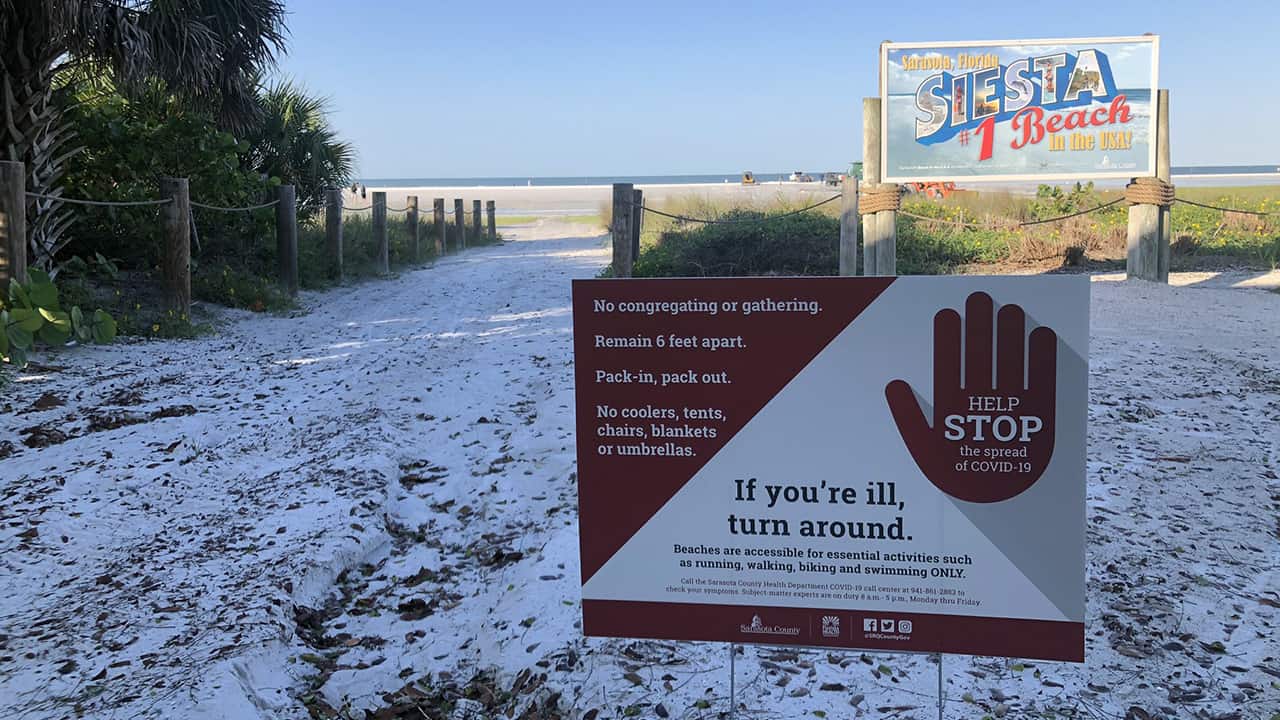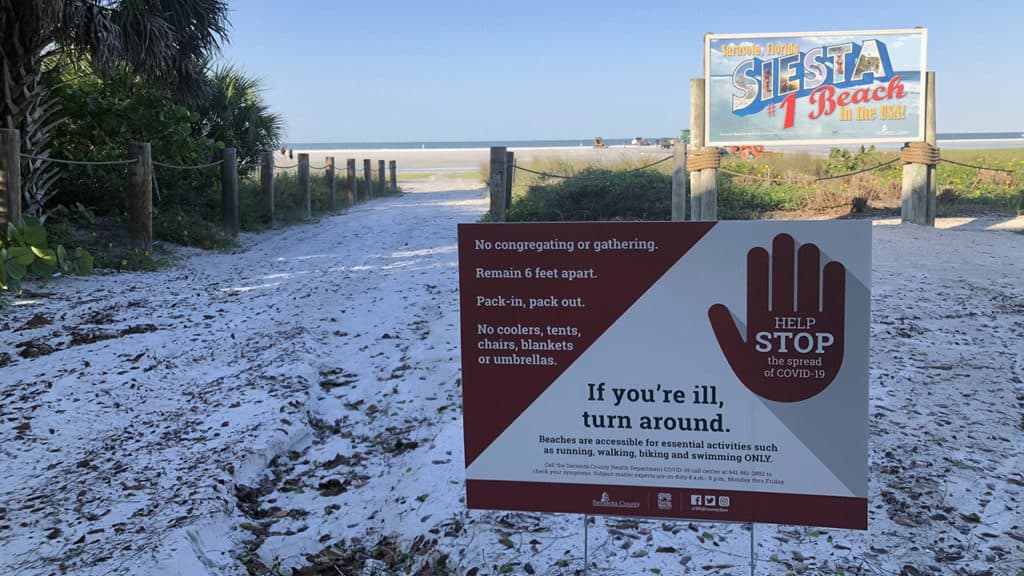 SARASOTA, Fla – All Sarasota County public beaches have been re-opened for limited use effective April 27, 2020.
Before you head out to enjoy a leisurely day of sand and surf, there are still tight restrictions involved in the reopening process. The beaches are only currently open for what is deemed essential recreational activity. These activities include swimming, running, walking, and fishing.
Congregating, standing, and sitting are currently prohibited.
It is also not yet okay to bring lounge chairs, coolers, beach umbrellas, or even towels.
Practicing social distancing while at the beach is still very much emphasized.
There is currently no availability or access to food stands, children's playgrounds, or parking lots.
For any questions or concerns, please call the Sarasota County Parks and Recreation line at (941) 861-5000, or visit their website at scgov.net.
Login To Facebook From Your Browser To Leave A Comment