June 23, 2020
By: Staff Report
TAMPA, FLA – A 3-month investigation led to the Hillsborough County detectives arresting six people in a human trafficking operation. The sheriff called the suspects, "The Sinful Six."
During the press conference on Tuesday, Sheriff Chad Chronister said, "After making covert contact with the female, she told detectives about other women like her who were being trafficked by a group of men, who would post their photos online for sex. These men were not only forcing their victims to have sex, they would also trade them with other traffickers within their organization to maximize their profits."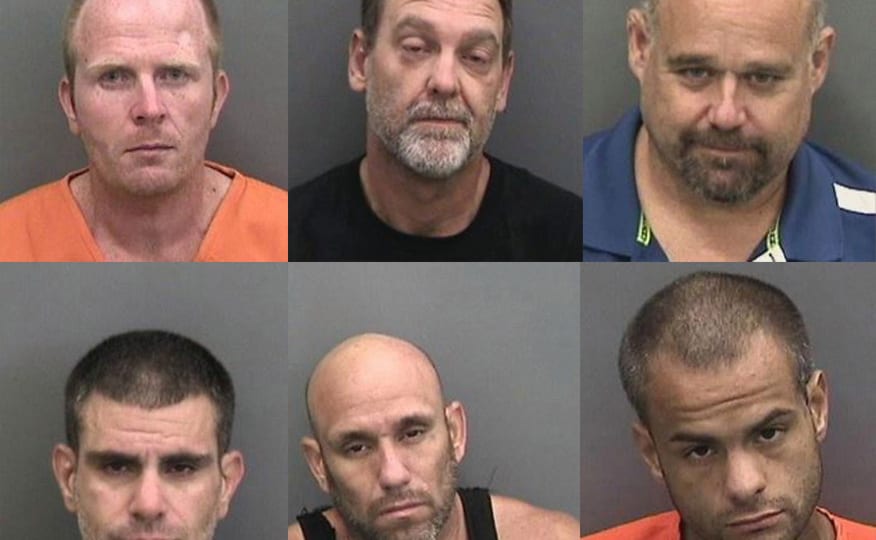 Detectives unveiled that 43-year-old Bradford Pugh was the ringleader along with the five other suspects who are facing human trafficking and other organized crime charges.
43-year-old Bradford Pugh
39-year-old Scott Collins
46-year-old Jeryme Hunter
40-year-old Michael Johnson Lee
40-year-old David Marty
27-year-old Jeremy Montalvo.
Chronister said five victims were rescued from the ring and they are actively searching for three other victims. No ages were disclosed.
Login To Facebook From Your Browser To Leave A Comment