Anyone who knows Aakash Patel, knows he is everywhere and all things Tampa. The Founder of Elevate, Inc. is a cheerleader for the city in many ways.
"The enthusiasm that Aakash has for this community is contagious. He believes in all that is good about the Tampa Bay area and has worked to make it better," former Tampa Mayor Bob Buckhorn said.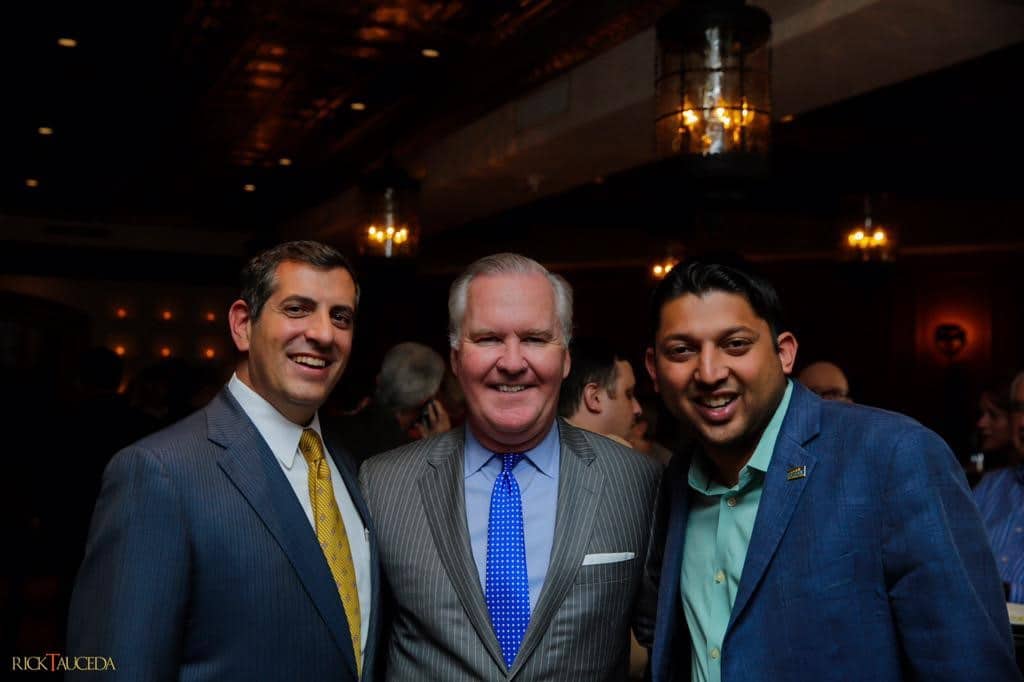 From an early age, Patel knew he wanted to make a difference. After graduating from FSU with a degree in English Literature and Political Science, he chose to return to Tampa. He sought out opportunities to work in exciting positions, including as an Editorial Assistant at the Tampa Bay Times Tallahassee Bureau, the Public Relations Coordinator for the Westin Tampa Bay Hotel and Aqua restaurant and founding Business Development Director for Chamber.com.
But at 27 years old, Patel made a bold move, deciding to become an entrepreneur himself. In 2012, he founded Elevate, Inc. to guide businesses with public relations, community relations, targeted networking, and social media. Since then, he's helped more than 150 companies expand in Tampa Bay, bringing the company's domain name, helpingourcity.com, to life.
"We take best practices from Houston, Toronto, and cities like Atlanta. We have created opportunities for future generations, here in Tampa, to allow for small business growth and sustainability," said Patel.
And people are taking note. The South Tampa Chamber of Commerce named Elevate as a "Small Business of the Year Finalist" for 2020, along with Tampa's Indo-U.S. Chamber of Commerce Board naming Patel "Businessman of The Year."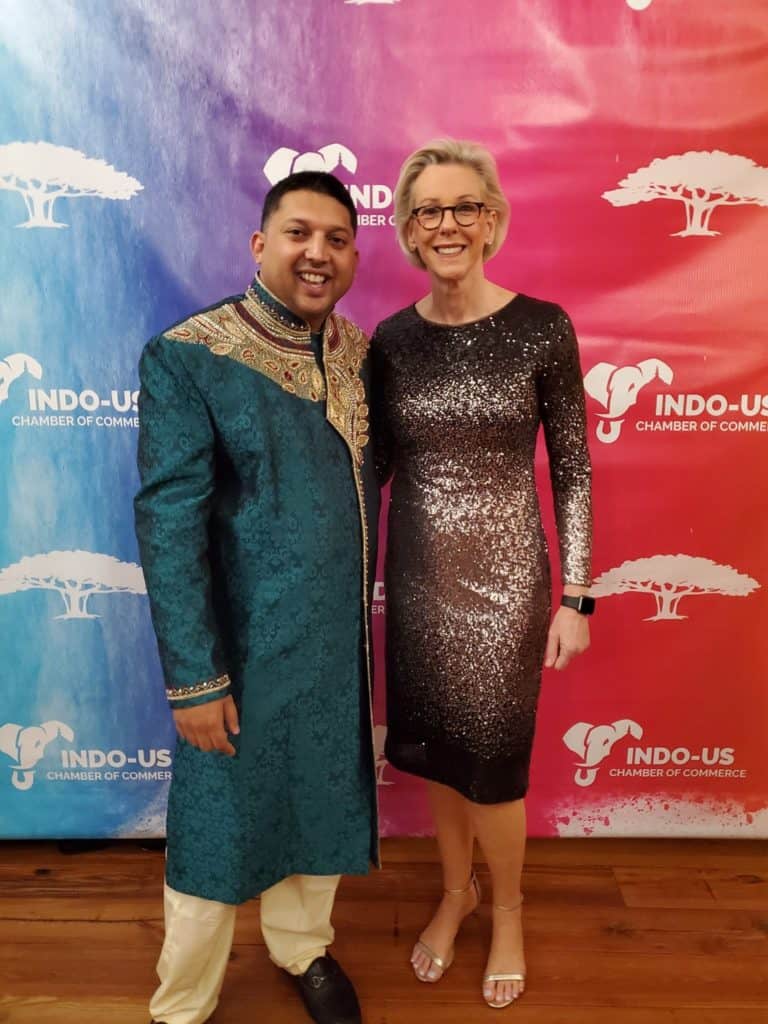 While Patel has focused on business, public service has always been a passion of his. Some of Patel's current leadership roles include: The Early Learning Coalition of Hillsborough County, The University of Tampa, Seminole Torchbearers, Centre Club Tampa Board of Governors, Gasparilla Film, Tampa Economic Development Corporation, TiE Tampa Bay, Tampa Bay Rays 100, Leaders' Friday Luncheon, Synapse Board of Directors, TBBJ Leadership Trust, Superbowl LV Host Committee (2021).
That was the shortlist.
But if you ask Patel, he will give the credit for his success to his family. As the son of parents who emigrated from India and Uganda, he learned how to work hard, take risks, and achieve his dreams. And this past January, Patel and his father, Minesh Patel, made history as the first father and son team working together as board members of the Indo- U.S. Chamber.
"Both my father and I have experienced being entrepreneurs at different times in Tampa Bay's history," the younger Patel said. "As a millennial, I have a unique perspective, but one thing remains the same. Both my father and I agree there's nothing more rewarding than helping to grow our collective business community."
However, these strides in the Tampa market extend beyond Tampa and reflect growth and change in markets such as Orlando and beyond. But Patel is all things Tampa. He strives to give our city an edge, so that entrepreneurs will want to stay, live and work here.
SOME OF PATEL'S RECOGNITON / AWARDS:
Florida State University Alumni Association top "Thirty Under 30"
Cited as one of Tampa Bay's Up & Comers by the Tampa Bay Business Journal
Featured as a "Rising Star" by the Tampa Bay Times
Noted in the former Tampa Tribune as one of "Tampa's Networking Heavyweights"
Recognized in the Tampa Bay Business Journal as "Tampa's Master Networker"
Called Tampa Bay Metro as the "Face of Connectivity" 5 Years in a Row
Deanne Dewey Roberts Emerging Leader Award, Greater Tampa Chamber of Commerce
Top 10 Under 40 in South Tampa Magazine
To learn more about Aakash Patel and Elevate, Inc. visit https://www.elevate-inc.com/
Login To Facebook From Your Browser To Leave A Comment