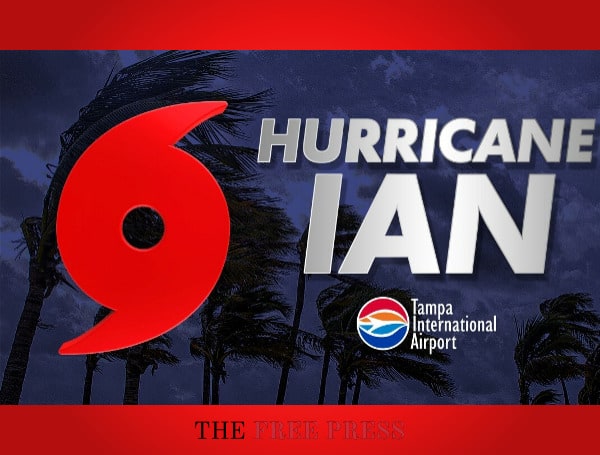 TAMPA, Fla. – As planned, Tampa International Airport suspended all operations beginning at 5 p.m. Tuesday, Sept. 27 due to Hurricane Ian, which continues to threaten the Tampa Bay region with strong winds, heavy rain, and storm surge.
The last passenger aircraft to depart was Delta flight 2790 heading to Atlanta, taking off shortly after 5 p.m.
While all commercial flights have ceased, some cargo and military aircraft may continue to arrive or depart on an emergency basis.
The Airport – including the Main Terminal, Airsides, and parking garages – is closed to all passengers and visitors, with only employees considered to be "storm riders" remaining on Airport property to assist with operations, maintenance, communications and other essential on-site tasks.
Damage assessments will begin as soon as it is safe to do so. TPA will closely coordinate the reopening of the airport with its partners based on roadway safety, facility readiness, and staffing, and will share a date and time for reopening as soon as that is determined.
Login To Facebook From Your Browser To Leave A Comment