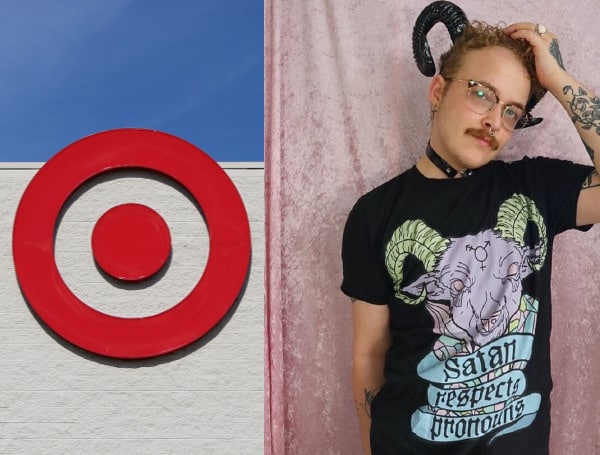 Target reported Wednesday that it was lowering its sales and profit expectations for the rest of the year, with the company having faced backlash earlier in the quarter over the release of LGBT products for kids, according to Target's second-quarter earnings report.
Target lowered its sales and profit expectations for the rest of the year after its quarterly sales fell for the first time in six years, declining 5.4%, while it announced it expected its share price to clock in between $7.00 to $8.00 as opposed to the previously expected $7.75 to $8.75, according to the earnings report.
The decrease in expectations follows backlash from conservatives after the company announced a Pride Month collection in May that included LGBT merchandise marketed to kids.
"We continue to take a cautious approach to planning our business, and have therefore adjusted our financial guidance in anticipation of continued near-term challenges on the topline," Brian Cornell, chair and chief executive of Target, said in the earnings report. "This approach, along with the long-term investments we're making in our business and strategy, position us to deliver sustainable, profitable growth in the years ahead."
In the news: With Twitter Warrant, Special Counsel Jack Smith Now Has Trump's DM's, Search, And Tweet Drafts
In May, the company held an "emergency" meeting on how to scale back its Pride displays after it claimed employees were increasingly being confronted with "threats" from people objecting to some of the merchandise.
Conservative activists — such as commentator Matt Walsh, Libs of Tik Tok, and Gays Against Groomers —noted that the retailer offers items such as kid-sized "chest binders" for girls and "tuck-friendly" bathing suits for boys.
Target, which reportedly sells more than 2,000 LGBTQ-themed items to both adults and children, denied the claims. Although the left-wing "fact-checker" PolitiFact, which reportedly debunked the claims from the right, did note that Target's "adult sizes" for the tuck-friendly swimsuit "range from extra-small to 4X."
In a statement, Target told USA Today, "Since introducing this year's collection, we've experienced threats impacting our team members' sense of safety and well-being while at work."
"Given these volatile circumstances, we are making adjustments to our plans, including removing items that have been at the center of the most significant confrontational behavior."
USA Today added, "Target confirmed that it has moved its Pride merchandise from the front of the stores to the back in some Southern stores after confrontations and backlash from shoppers in those areas."
One of the designers for Target's LGBTQ line of clothing, Erik Carnell, a self-described Satanist and gay trans man, said that Target was fully aware of the brand's Satanist-inspired merchandise.
"When I was approached to create products for Target they told me that my work such as 'Satan Respects Pronouns' wouldn't be a good fit, they were observant enough and had the necessary critical thinking skills to realise that my use of occult imagery is as harmless as any horror movie targeted towards adults but wanted my collection for adults to be a bit less gothic," Abprallen's designer "Erik," wrote in a series of Instagram Stories.
In the news: Bud Light Keeps Trying To Get Right With The Right
Target sold three Abprallen products: a messenger bag saying "We Belong Everywhere" across trans-flag colors and planets, a tote bag with the message "Too Queer for Here" beneath a UFO, and a "Cure Transphobia, Not Trans People" sweatshirt and these three items are no longer for sale online or in the store.
Fox News, citing a Target "insider," reported that Target took action because the company was "terrified of a Bud Light situation" — a reference to the hit in sales the beermaker took after its partnership with trans activist Dylan Mulvaney, a biological man who identifies as a woman.
Android Users, Click To Download The Free Press App And Never Miss A Story. Follow Us On Facebook and Twitter. Signup for our free newsletter.
We can't do this without your help; visit our GiveSendGo page and donate any dollar amount; every penny helps
Login To Facebook To Comment