UNITED STATES – A transgender-metalhead-satanist has won the Republican nomination for Cheshire County Sheriff in Keene, New Hampshire. Aria DiMezzo earned 4,211 votes from registered Republicans in the primary.
"I went into it expecting that I would lose the primary to a write-in candidate, because I didn't think that so many voters were just… completely and totally oblivious about who they are voting for," DiMezzo wrote in a blog post.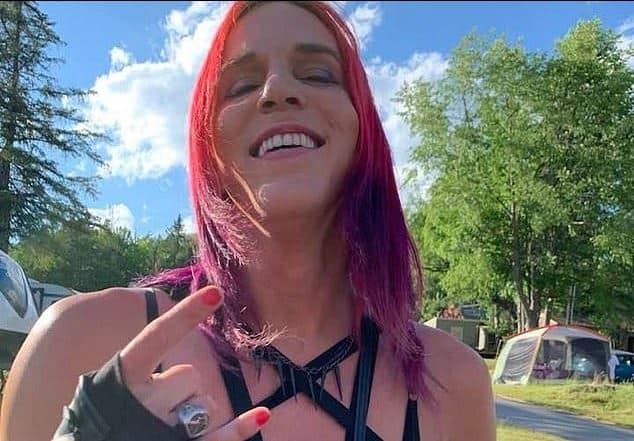 DiMezzo won the GOP nomination for Sheriff with a platform that supports decriminalizing drugs, sex work, and illegal immigration, albeit unopposed, still gained the support of over 4,200 GOP voters in NH.
In November, Dimezzo, with a campaign slogan of 'F*CK The Police', will face four-term incumbent Eli Rivera (D) for the top cop position.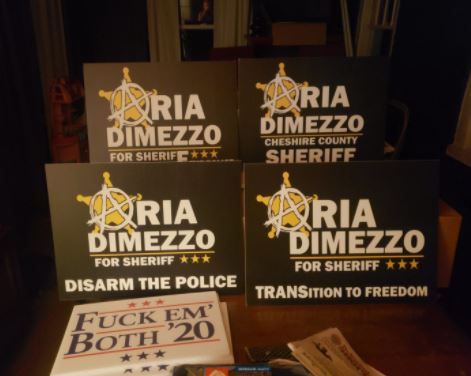 In a blog post, DiMezzo said,
"For those of you who actually did research, thank you. I'm not being snide. I'm glad that someone bothered to actually look at to whom they were handing power over theirs and other people's lives. Sadly, you number in the minority. The write-in campaign in Rindge was exceedingly well done–a testament to the power of grassroots, decentralized communication–yet it saddens me that it was even necessary. One person did their research prior to the election, and he spread what he found everywhere. Good on him. That is a person I respect. But those people who learned of me because of this person should have already known. They didn't, though. Because they trusted the party. They trusted the system. The system, they thought, surely would never let them down.
I'm running for sheriff because I oppose that very system, and the sheriff has the most hands-on ability in Cheshire County to oppose that system. The system that let you down by allowing me–the freaking transsexual Satanist anarchist–be your sheriff candidate is the same system I'm attacking. I'm sorry, and I know it hurts to hear, but that system is a lie. The entire thing is a lie. It's broken from beginning to end, and my existence as your sheriff candidate is merely how this reality was thrown into your face."
According to the campaign website, Dimezzo would focus on on never prosecuting crimes without victims.
Login To Facebook From Your Browser To Leave A Comment