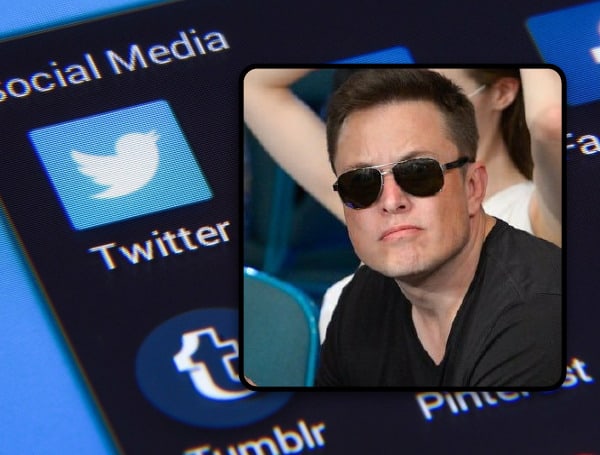 The moderators at Wikipedia were forced to moderate a hyperventilating headline after Twitter owner Elon Musk suggested the open-source website could no longer be trusted.
The dust-up with Musk began when Wikipedia created a page for his suspension of a few journalists who had doxxed his family by revealing location information.
Wikipedia referred to the suspensions as the "Thursday Night Massacre." It was a wordplay on the "Saturday Night Massacre" in 1973 when former President Richard Nixon fired a special Watergate prosecutor and the top two officials at the Justice Department resigned in protest of Nixon's order.
Musk was not amused by the analogy.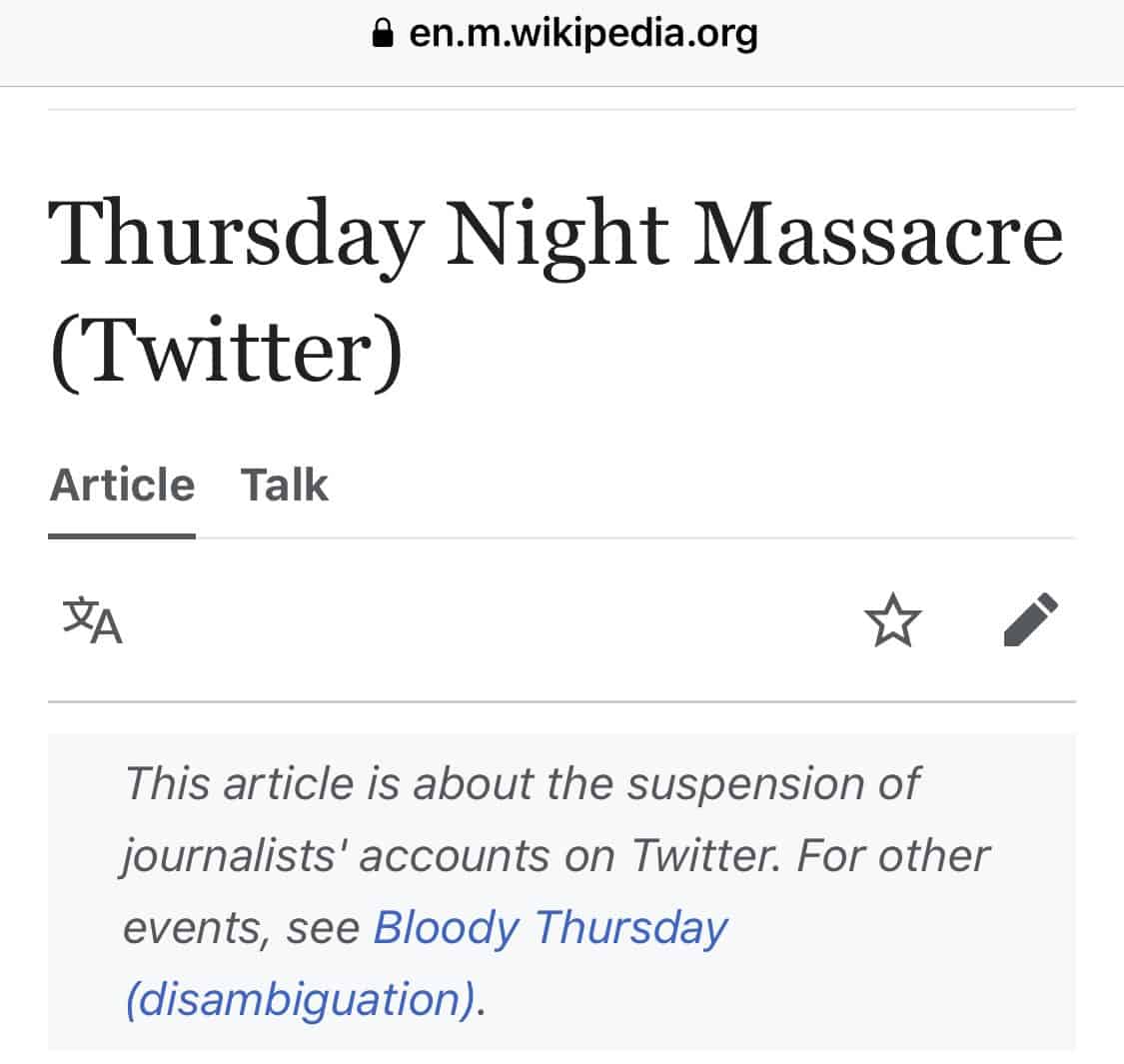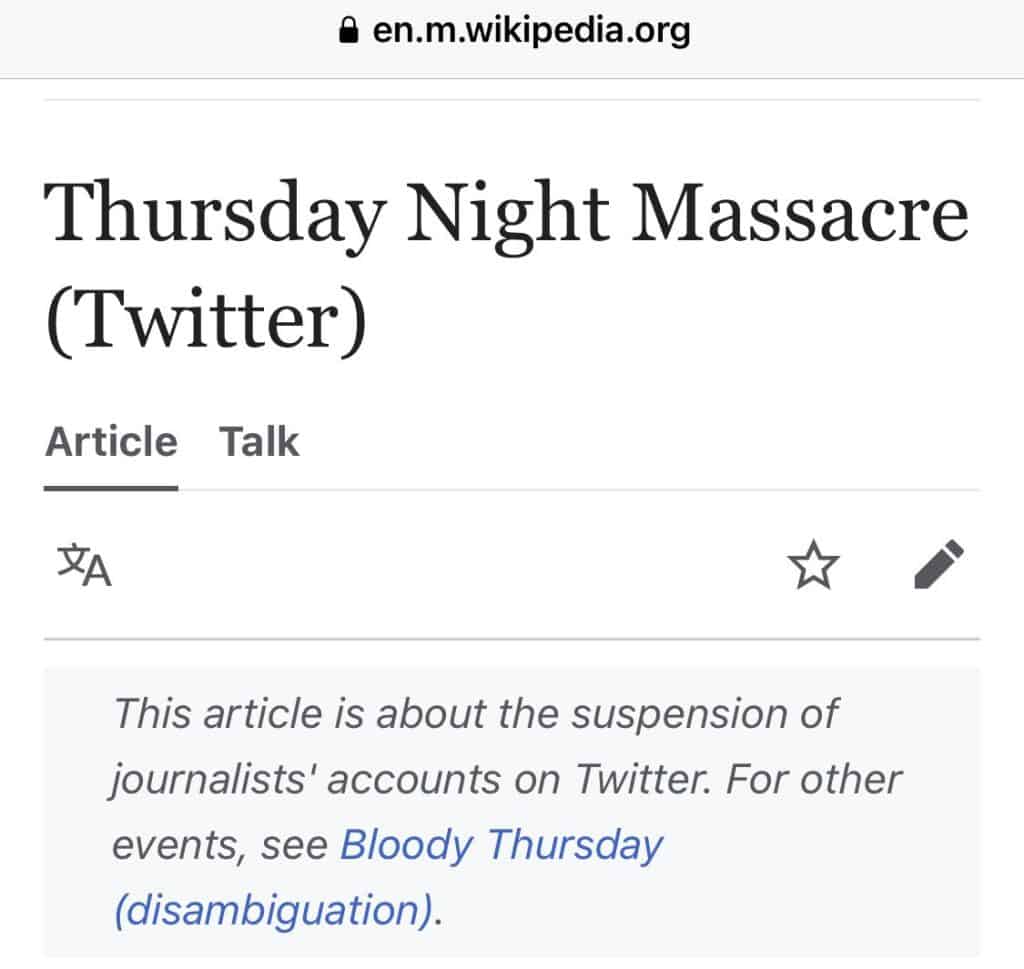 "A two-day suspension of maybe 7 accounts for doxxing got an actual Wikipedia page!? Wikipedia is controlled by the MSM [mainstream media] journalists," Musk tweeted on Saturday.
Android Users, Click Here To Download The Free Press App And Never Miss A Story. Follow Us On Facebook Here Or Twitter Here. Signup for our free newsletter by clicking here.
"Can't trust that site anymore."
Later, he added a second tweet that repeated, "Wikipedia is overly controlled by mainstream media." With that post, he tagged Wikipedia co-founder Jimmy Wales.
Twitter reinstated the suspended accounts on Saturday after a poll on the platform revealed a majority of users believed they should be back on, Epoch Times reported.
By Saturday, the Wikipedia page declared Musk's action the "December 15, 2022, Twitter suspensions."
Related: Wikipedia Co-Founder Said The Online Encyclopedia Is Now Little More Than Leftist 'Propaganda'
Epoch Times noted that a writer named Hunter Kahn, who claimed ownership of the original post, said he used the term "massacre" because that was what was trending on Twitter after the suspensions.
"The term 'Thursday Night Massacre' wasn't intended to be editorializing, but rather was the term that was trending on Twitter after the incident and was used by several journalists to describe the event afterwards," Kahn explained.
Yet, that seems to support Musk's point, since Kahn admitted he picked up the term from journalists who were using it.
Other Wikipedia users criticized Kahn's phrasing, as one described it as "hyperbolic," while another said it demonstrated "left-wing activism," the Times reported.
Conservative writer and podcaster Jack Posobiec chimed in by saying, "Wikipedia is just a far-left blog."
It wasn't the first time Musk raised the issue of bias at Wikipedia. Earlier this month, Wikipedia was debating whether to delete posts about the "Twitter Files" that Musk is releasing. Some on Wikipedia described the releases as a "nothing burger" and "not notable" because the mainstream media opted to not report on the leaks.
"Wikipedia has a non-trivial left-wing bias," Musk tweeted in response to the debate, also tagging and asking Wales, "What are your thoughts?" the Times reported.
Login To Facebook To Comment