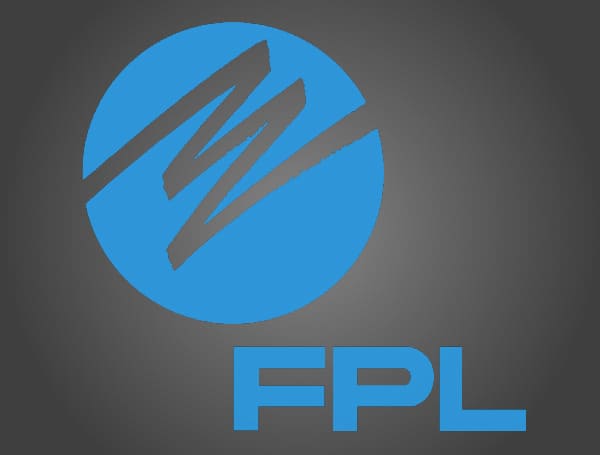 TAMPA, Fla. – Democratic U.S. Rep. Kathy Castor wants to sic the Justice Department on Florida Power & Light for doing something every other major company in America does: exercising its First Amendment rights and seeking to use its influence for favorable political gain.
According to a report from News Jax 4 on Monday, Castor sent Attorney General Merrick Garland a letter last week requesting a federal probe of FPL "over its use of dark money and reports that it sought to manipulate elections and coverage in its favor."
What Castor sees as nefarious behavior by FPL used to be simply called politics.
But what is driving this is that Castor, a member of one of Tampa Bay's most prominent liberal families, doesn't like FPL's politics – something she doesn't have to worry about with the major media outlets now attacking FPL.
At issue is the utility's relationship with a right-leaning news website in Tallahassee called The Capitolist.
Last month, the Miami Herald and the Orlando Sentinel, cited leaked internal emails to reveal that "political consultants tied to the company have used a network of nonprofit groups to secretly back candidates in numerous Florida races and hire private investigators to tail reporters."
FPL "secretly took over" The Capitolist — "which aims its content directly at Tallahassee decision-makers" — in order "to bend news coverage in its favor."
Of course, liberal groups don't have to worry about that in Florida's current media climate, as these papers do the left's bidding constantly.
In the news: Steube: Pelosi Should Not Let China Bully Her, But Concerned About Biden Response If Needed
In her letter, Castor wrote to Garland, "Generally, electric utilities should operate in the public interest and it appears that FPL and its officers use dark money, pressure campaigns, and illicit, and possibly illegal, activity to disadvantage the citizens of Florida."
Continuing, Castor called the reports from media favorable to her side "very troubling." "Numerous public corruption scandals involving electric utilities across the country have resulted in federal public corruption criminal and civil probes, and it appears that such oversight is needed in Florida now," Castor wrote.
"Castor also raised concerns that customers may be footing the bill for FPL's activity, and said 'huge sums of secret political spending by FPL' should be scrutinized by federal investigators," the Times noted.
"How much more are Floridians paying unnecessarily? Why has FPL so adamantly fought against lower cost clean energy? Floridians deserve answers to these questions, and an honest examination of these reports of very troubling actions by FPL, its CEO, and officers," Castor added in her letter.
If that's the case, perhaps the feds should scrutinize how much more Floridians pay for some goods and services because of what Castor's biggest donors – healthcare companies and labor unions – dole out to support her.
According to the website Open Secrets, the taxpayer-funded University of South Florida was Castor's third-biggest donor in the current election cycle. Perhaps the FBI should probe what effect that has on tuition costs or on her advocacy to force taxpayers pick up the costs of the student loan forgiveness schemes she supports.
On Friday, Brian Burgess, editor of The Capitolist, wrote a lengthy op-ed responding to what he called the "dumpster fire of misleading headlines, mangled assertions, and falsely attributed quotes" spewed by the Herald, Sentinel, and others.
"Notably, none of the stories found any fault with the facts of The Capitolist's reporting over the six years we've been in business. Instead their stories focused on juicy gossip about our sponsors, real or not, and even business plans I've floated that were entirely independent and separate from The Capitolist's existing operations," Burgess wrote.
Burgess then fired back at his outlet's critics for the blatant liberal bias that has engulfed not just the national media for decades, but now holds sway in every major media market in Florida.
"We wouldn't exist if the traditional media could be counted on to give everyone a fair shake," he wrote. "Our business model and our content mix is as transparent as any other media outlet in the state. That's because, unlike some outlets that pretend to be 'objective,' we've always been quite up front about what we believe and how we're funded – by businesses and organizations who share those views and want their side of the story told."
"I launched The Capitolist six years ago because, as a public relations consultant and spokesman for high profile people and individuals, I got tired of pitching stories to reporters and/or their editors, many with hidden political agendas but who pretended to be 'objective journalists,'" he added. "When their stories were published, they frequently injected their personal political bias to slant stories or excluded key information that was important to me or my clients."
Burgess also addressed the fainting-couch-worthy spin about FPL controlling his website. He noted that in its time, The Capitolist has published 4,425 stories and just 52 were specifically about FPL.
Of those 52, 43 were based on news events or press releases that were available to all the Florida media, or were written by third-party news syndicates.
"One of the motivations behind all of the salty media hullabaloo this week is the fact that over the last six years, The Capitolist has outcompeted, embarrassed or exposed several legacy media outlets – either by beating them at their own game, reporting stories they'd prefer to ignore, or catching them red-handed as they tip the scales to suit their own undisclosed agenda," said Burgess.
He gave several examples. But one that perhaps should cause Castor to fire off another letter to Garland was a Capitolist report from a year ago.
In the news: Noise Complaint In Floral City Leads To Seven Arrested In Cockfighting Ring
The website noted how the Palm Beach Post accepted a grant from a leftist environmental group to pay the salary of one of its reporters, who promptly went after Big Sugar in South Florida and its farming practices.
The Herald's hands are not clean either. The Capitolist documented how the Herald's Tallahassee bureau chief was caught on audio giving a Democratic elections lawyer advice on how to attack Florida's election-integrity law in court.
"Clearly, we have been a thorn in their side for the last six years – if we weren't, they wouldn't have expended so much ink to discredit us just because our business model doesn't follow their old school notion of journalism principles," Burgess wrote.
"Then again, judging from their own murky ownership structures and secret benefactors, most of them don't follow old school journalism principles, either. I said it before, but it's worth repeating: I stand by everything we've published. Our content is factual and our news stories are valid. Without The Capitolist, many of those important stories would simply never be told."
Apparently, Castor also doesn't agree with The Capitolist's business model, and because of that, she's actively calling for the federal government to drop the hammer on a private company for expressing its views – First Amendment be damned.
Visit Tampafp.com for Politics, Tampa Area Local News, Sports, and National Headlines. Support journalism by clicking here to our GiveSendGo or sign up for our free newsletter by clicking here.
Android Users, Click Here To Download The Free Press App And Never Miss A Story. Follow Us On Facebook Here Or Twitter Here.
Copyright 2022 The Free Press, LLC, tampafp.com. All rights reserved. This material may not be published, broadcast, rewritten, or redistributed.
Login To Facebook From Your Browser To Leave A Comment