June 19, 2020
By: Brian Burns
LUTZ Fla.- Located on 24020 State Rd 54 in Lutz, Pasco County, Westshore Pizza (WSP) opened it's doors today and with new ownership.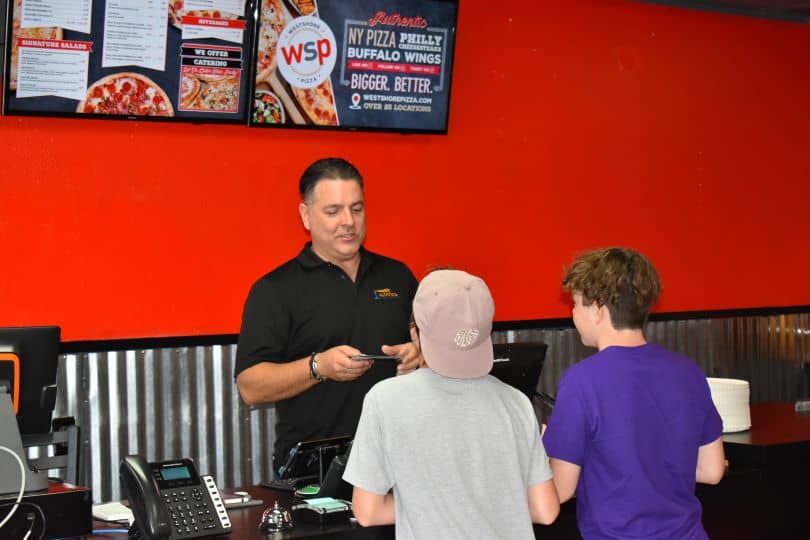 "My brother had his own pizza place in Minnesota for the past ten years, and it was really great food and a successful business. He sold it in Minnesota and we opened Westshore here. We are family-owned, we're like four brothers pizza," said Joseph Berrojo, one of the owners of Westshore Pizza in Lutz.
Berrojo said, "We're going to be heavily involved in the community here. We are speaking with folks at the Wesley Chapel PTA and want to support our local Little Leagues and youth sports. That's important to us as a family"
"We will be blocking off spaces in the front of our store, putting out tables and outdoor lighting for our guests to enjoy dining outside or here inside," said Berrojo.
Westshore Pizza offers an incredible variety of Italian favorites, hand-tossed pizzas, wings, and calzones. Their original Philly cheesesteaks are the real deal and their sandwiches, wings, stromboli, calzones, and pasta dinners are all made with the highest quality ingredients.
Westshore Pizza is located at 24020 State Rd 54 Lutz Florida 33559 or you can call them at 813-948-8408
Login To Facebook From Your Browser To Leave A Comment