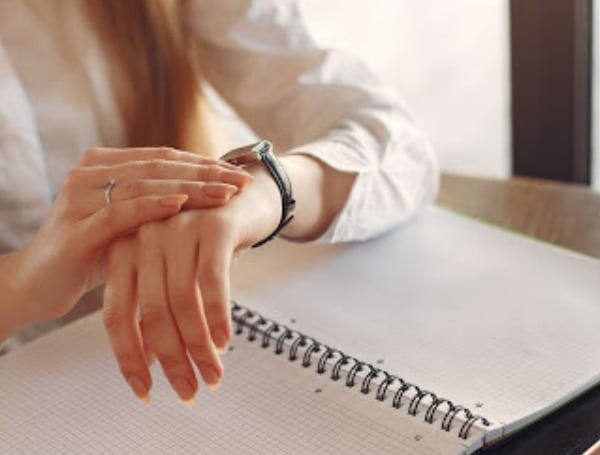 In the world of business, we are constantly looking to streamline. Making things easier to do work more for us is pivotal, especially in those smaller businesses. And automation is taking the world by storm.
You can transform your business through automation. Whether you are a larger business or a small entity, when starting out, you must learn to work smart rather than hard. But you have to understand the key steps to make automation a success. Let's show you how to transform your business using this almighty tool.
What Tasks Are You Going To Automate?
As simple or obvious as this sounds, you might be surprised about choosing the right tasks to automate. A lot of businesses make the mistake of thinking that everything that can be automated just should be. But the reality is that you've got to have an understanding of how automation works. While there are many tools you can use out there to automate numerous components of your business, whether it's web design, translating, content writing, or basic administration tasks, the fact is that you've got to find out what tasks you should be automating and therefore, understand how it can serve you. 
What types of tasks should you be automating? There are a wide variety of tasks that are time-consuming and repetitive, which should be the best place to begin. Some of the best tasks to automate would include the following:
Image resizing.
Publishing content to social media platforms.
Automating email responses.
Sending invoices upon task completion.
Scoring leads.
The latter is incredibly important for boosting your business. Automation software like Pardot and its Pardot LinkedIn connector can provide you with tools to help here, but before you start jumping the gun, you need to remember that automating is not going to help you with everything; it's about cutting down the workload. 
For example, if you see time-consuming tasks like importing spreadsheets, automating this will cut down on your workload. You need to get a feel for what automation can do for you, and when you start to dip your toe into it, you may choose strategies that will suit your business needs to transform your business completely in the long run. But at the outset, you've got to start simple.
Picking the Right Tools
The world of automating is a vast playing field. There are a wide variety of automation platforms out there. So if you are looking for specific tools, you need to dive deep into what you are choosing to automate. Here are some recommendations that you may or may not want to use:
For social media posting, tools like Buffer or Edgar.
For sales, ActiveCampaign.
For simple automations, like automating Google Calendar entries or updating contacts, Zapier is a very popular tool.
There are hundreds upon hundreds of tools out there. You've got to decide what you are going to automate first, then you can find the right tools that link in with your vision. It's also important to think about your budget. Having tools that may do a lot of work for you but are incredibly expensive to run may not be beneficial, especially for those small businesses when they are still finding their feet during those first 12 months.
Setting Targets
If the business doesn't become more profitable, you will have to question whether automation tools are going to serve your needs. But before you do this, you've got to set specific targets that you can use to determine the level of your success and refine each process. You need to ask yourself what you're going to do with these automation tools that will add value to the company.
Automating is supposed to help you streamline your business, so what are you going to do with your time now that you've got more of it back? Because if your goal was to do more with your business now if you are automating, what is it you are looking to achieve? You need to define the goal and ensure that you can measure this, so you can look at the greater impact of automation. Even the smallest of automations will add up, and this is something that we've got to remember in terms of the big business picture. Depending on your workflow, it may happen naturally, but it may not. When you are looking to get a specific number of leads, sales automation tools will set the precedent, so you can retain more customers. When you become more specific with your goals and set targets, it's easier for you to gauge your success.
Tracking the Results Effectively
Success in business has to be measurable. When you start setting yourself targets and pick the right key performance indicators (KPIs), you will see the impact that something like automation will have on your business. When you start to track the results, it means you are going to pinpoint the additional opportunities so you can improve results over time. You have to remember that automation is not the end goal, but the tool to ensure that your business is going to do better in other areas. 
Automation means you can multiply tasks on an infinite level, which can gradually result in greater profits, therefore, you've got to understand how this is going to help you get the results you have set. Once you have successfully implemented an automation strategy that has positively impacted your business, you can start to refine these processes. Because if you are not refining your workflow in response to what you are automating, you won't have any idea as to what automation will do to your profits, your productivity, and so many other components that are going to affect your bottom line.
How Can We Create a Culture of Automation?
Automation is something that many businesses cannot live without. Many companies soon realize the impact of automation when they start to look at how much time they have saved and the profits they've incurred as a result of one process being automated. When businesses get to grips with the notion of automation, it's almost like when you get your first returns on investment. You can almost become greedy, and start to think about automating everything, but it's important to refer back to the first step and look at the things that can be automated effectively. After a while, you can look at everything and wonder how you can automate it, however, while this can prove beneficial, you need to build an automation culture within a workplace based on efficiency rather than laziness. 
You need to make the most of your resources, but you also need to maximize the results with what you already have. Partly, you can start to hand it over to your employees and think about the notion of accountability, but you also want to ensure your team members understand when they are repeating tasks over and over again, which doesn't just hinder the business but has an impact on their attitudes to the role.
Finding people who are learning ways to work smarter rather than harder are always an invaluable resource. Unfortunately, in many working environments, lots of employees drone on and will do what they're told and not think outside the box. The key to implementing an automation culture within your working environment is to provide that spark in your employees so they understand a lot of the things they could be doing may be automated. We want people to constructively criticize processes. However, employees who are suggesting new and exciting practices may fall foul of the line managers who are keener on putting them in their place. If you've got those types of people on board, it's partly to do with an inefficient hiring process. 
If you want to build a culture of automation, you need to build a culture of efficiency, which means having the right people who are always going to question processes. So you need to make this a constant presence in your working environment and reward employees for approaches that can turn automation into far more superior results.
Will It Work for You?
As fantastic as automation is, it's never going to replace creativity. Automation is a tool and nothing more. We live in a world where we're trying to make things more passive so they generate profits. Automation can certainly give you the results wherever you are in the world, but you have to start small and build these workflows over a long period of time. The solution to effective automation is about implementing a process and then tracking the results, then refining those workflows before you start adding an extra one into the mix. 
It can be a far more gradual learning curve for businesses, but when you start to be more effective in how you automate, you will start to see the results across the board. Automation can do a lot for efficiency, productivity, lead generation, conversions, and your bottom line, but you have to go with the workflow, and not overstretch your reach at the outset. It is a tool, which means it's never going to replace effort.
Visit Tampafp.com for Politics, Tampa Area Local News, Sports, and National Headlines. Support journalism by clicking here to our GiveSendGo or sign up for our free newsletter by clicking here.
Android Users, Click Here To Download The Free Press App And Never Miss A Story. Follow Us On Facebook Here Or Twitter Here.
Copyright 2022 The Free Press, LLC, tampafp.com. All rights reserved. This material may not be published, broadcast, rewritten, or redistributed.
Login To Facebook From Your Browser To Leave A Comment