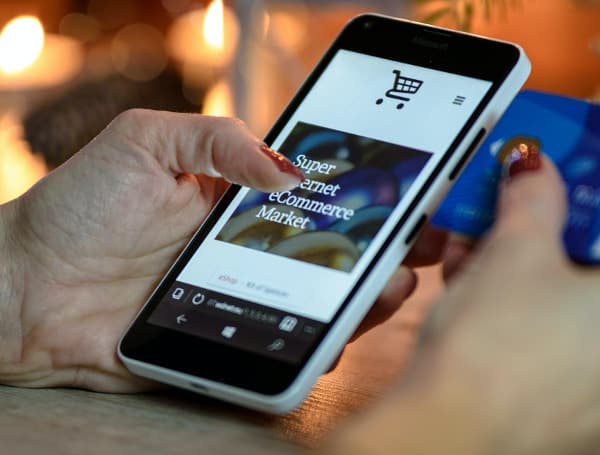 ---
As the world becomes more interconnected, businesses are looking to expand their operations globally. But expanding into new markets comes with its own set of challenges.
For example, how can you be sure that your products and services will be well received in a new country? What are the best ways to reach your target market?
And how can you protect your business interests when operating in a foreign market?
Do International Market Research.
International market research is essential for any business looking to expand into new markets. By conducting careful research, you can better understand the potential opportunities and challenges that await you in a new country. You can also learn more about the specific needs and preferences of potential customers in that market. You can use several different methods for international market research, including online surveys, focus groups, and interviews with experts in the field. You can also use public data sources such as census data and international trade reports to better understand the target market. Also, consider attending trade shows and conventions related to your industry in the target country. This can be a great way to gather information and contact potential partners and customers.
Create A Comprehensive Plan
The first step to successfully expanding your company globally is to create a comprehensive plan. This plan should include your goals, target markets, and strategies for reaching these markets. It is important to be realistic in your planning and to set achievable goals. Trying to expand too quickly can often lead to problems and setbacks, so taking things slowly and steadily is important.
Your plan should also include a budget and timeline for expansion. Setting up operations in new countries can be expensive, so you will need to have a solid financial plan in place. You should also research the regulatory environment in each of your target countries. Different countries have different rules and regulations regarding foreign businesses, so it is vital to be aware of these before you begin expanding.
Choose The Right Partners
When expanding your company globally, it is important to choose the right partners. The wrong partner can jeopardize your chances of success. Here are four criteria to help you choose the right partner:
They should have a good understanding of your business model.
They should be able to provide the resources you need to succeed.
They should have a good track record in their own country and be well-connected in the country you are expanding into.
They should share your values and be committed to the success of the partnership.
Once you've found potential partners that meet these criteria, it's important to vet them thoroughly before signing any agreements. This includes conducting due diligence, visiting their facilities, and talking to their references.
Establish A Presence In Key Markets
The next step is to establish a presence in your key markets. This can be done in several ways, but the most common and effective method is to set up physical operations in these markets.
This might seem like a daunting task, but it doesn't have to be. There are several ways to set up operations in a new market, and the best approach will vary from company to company. The important thing is to do your research and develop a plan that makes sense for your business.
One option is to partner with an existing company in the target market. This can be a great way to get your foot in the door and build relationships with potential customers. Another option is to set up a joint venture with a local partner. Again, this can be a great way to share the risk and cost of setting up operations in a new market.
Once you've established a presence in your key markets, you can start to think about expanding your operations. This might involve setting up new offices or warehouses, or it might mean investing in new manufacturing facilities.
Build Strong Relationships With Local Businesses And Organizations
If you want to successfully expand your business internationally, it is essential that you build strong relationships with local businesses and organizations. This will give you a better understanding of the local market and help you to tap into new markets. There are a few ways to go about this:
One way is to join trade associations or Chambers of Commerce in the countries where you are interested in doing business, so you might want to consider movers that offer international moving services, as you'll need to move your residence for constant access to a network of local businesses and allow you to stay up-to-date on the latest news and developments in the country.
Another way to build relationships is to attend trade shows and events related to your industry. This is a great way to meet potential partners, suppliers, and customers. It's also a great way to better understand the local market.
Finally, you can also build relationships by setting up meetings with local businesses and organizations. This is a great way to get first-hand information about the market and discover potential business opportunities.
Cultivate A Positive Reputation
It's no secret that reputation is everything when it comes to business. This is especially true when expanding your company globally. A positive reputation will not only make it easier to do business in other countries, but it will also help you attract top talent and partners. Conversely, a negative reputation can be disastrous.
There are a number of ways to cultivate a positive reputation, but one of the most important is to be genuine and authentic in your interactions with others. Be honest about your products and services, and don't make promises you can't keep. It's also important to respond to customer feedback promptly and address any concerns.
In addition to being genuine and authentic, you should also strive to be seen as an expert in your field. This means regularly publishing high-quality content, speaking at industry events, and networking with other thought leaders. By establishing yourself as an expert, you'll make it easier for others to do business with you.
Train Your Employees Locally And Globally
No matter where in the world you expand your business, it's important that your employees are adequately trained to represent your company well. This means providing them with the knowledge and skills they need to succeed in their roles, whether they're working in a local store or interacting with customers from other cultures.
One way to ensure that your employees are properly trained is to set up training programs both locally and globally. That way, no matter where your employees are based, they'll have access to the resources they need to do their jobs effectively. Another important consideration when it comes to employee training is cultural sensitivity. As your business expands into new markets, you'll need to make sure that your employees are aware of and sensitive to the customs and culture of their new colleagues and customers.
Implement Effective Communication Strategies
The process of expanding your company globally can be a daunting task, but with the right communication strategies in place, it can be a smooth and successful transition. To ensure everyone is on the same page, from employees to customers, it's important to have a clear and concise communication plan both internally and externally.
When expanding into new markets, you'll need to take into account cultural differences and tailor your communication accordingly. For example, what might be considered polite small talk in one country could be considered rude in another. It's also important to remember that not everyone will speak the same language, so consider using translation services or hiring bilingual staff.
Internal communication is just as important as external communication, if not more so. After all, your employees are the ones who will be doing the majority of the work to make your expansion a success. Make sure they are kept in the loop at every stage of the process and that they understand both their individual roles and the big picture.
Manage Cultural Differences Appropriately
Expanding your company globally will inevitably involve working with people from different cultures, so it's important to be aware of and respectful of cultural differences. In some cases, you may need to make adjustments to your products or services to meet the needs of a specific culture better. For example, if you're expanding into a country with a large Muslim population, you may need to offer halal options.
It's also important to be mindful of cultural differences in the workplace. For example, in some cultures, hierarchical structures are more important, while in others, teamwork is emphasized. As such, you may need to adjust your management style to fit the culture of your new employees better.
Stay On Top Of Changes In Global Markets
When your company expands globally, you'll need to keep tabs on changes in the markets where you operate. Doing so will help you make informed decisions about things like pricing, product development, and marketing. There are a few different ways to stay on top of changes in global markets:
Use market intelligence tools: These tools can help you track changes in global markets and understand what's driving them.
Stay up to date on news and events: Reading the news and following industry publications can help you learn about changes in global markets.
Speak with experts: Talking to people who have experience with global expansion can give you insights into changes in the market landscape.
Expanding your company globally can be a complex and challenging process, but it can also be immensely rewarding. By following the tips outlined above, you can set your business up for success as you enter new markets.
Visit Tampafp.com for Politics, Sports, and National Headlines. Support journalism by clicking here to our GiveSendGo or sign up for our free newsletter by clicking here.
Android Users, Click Here To Download The Free Press App And Never Miss A Story. Follow Us On Facebook Here Or Twitter Here.
Login To Facebook From Your Browser To Leave A Comment