CLEARWATER, Fla. – Friday, archaeologists from Cardno Inc. and the Florida Public Archaeology Network (USF) updated city administration, members of the community, and local media about the findings at the North Greenwood Cemetery.
Archeologists have opened 3 large areas for excavation and several graves or grave shafts have been identified. Grave-related objects and artifacts have also been recovered.
A detailed update on the findings and artifacts was presented at the location which is near the intersection of Holt Avenue and Engman Street.
The research will continue until the end of next week and another update is expected Thursday, Feb. 11.
Many local community members have stopped by the former cemetery site and shared their memories and knowledge of the cemetery and the deceased individuals who were buried here.
Archeologists have stated that this information is very valuable for understanding more about the cemetery and its place in the community.
They are asking for more individuals with historical knowledge to come forward as this information is helpful to the researchers.
Additionally, the Upper Pinellas County NAACP and USF will be providing two live streams next week from the site for anyone interested in learning more about the unearthing of the historical process.
Live links will be shared when they are available.
---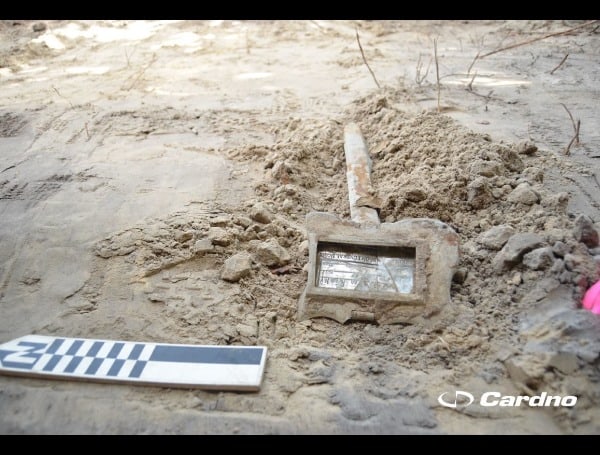 ---
Artifacts found include the following:
A 1942 dime
A metal nameplate which was a type of grave marker.
The name on the marker is William Ridley who was buried in 1951 by the Larkin and Gordon Funeral Home.
Login To Facebook From Your Browser To Leave A Comment