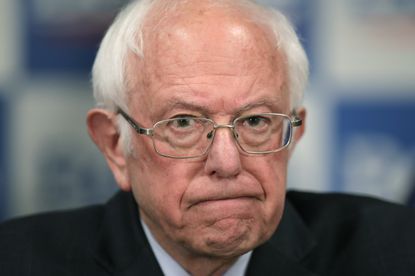 Senator Bernie Sanders (I-VT), and self-proclaimed Democratic Socialist, has dropped from the Democratic ticket, opening the flood gates for former Vice President Joe Biden.
"The path toward victory is virtually impossible," Sanders told supporters Wednesday. "If I believed we had a feasible path to the nomination I would certainly continue the campaign, but it's just not there."
Biden, who is backed by the majority of the democratic party's establishment, told supporters at a virtual fundraiser that he had a "short conversation" with Sanders on Wednesday.
"He didn't just run a political campaign. He created a movement," Biden said. "That's a good thing for our nation and our future. His campaign has ended, but I know his leadership will continue."
With Sanders now out of the race, Biden moved to appeal to Sanders supporters on Wednesday.
"I hope you will join us," he said in a statement. "You are more than welcome. You're needed."
But Sanders made it very clear that while he is exiting the campaign trail, he will still be a force.
"Please stay in this fight with me," he told his backers. "The struggle continues."
Login To Facebook From Your Browser To Leave A Comment