June 17th 2020
By: Bill Aucoin
Welcome to Angler Insider sharing the best spots and plots to catch fresh and saltwater gamefish each week in Central Florida.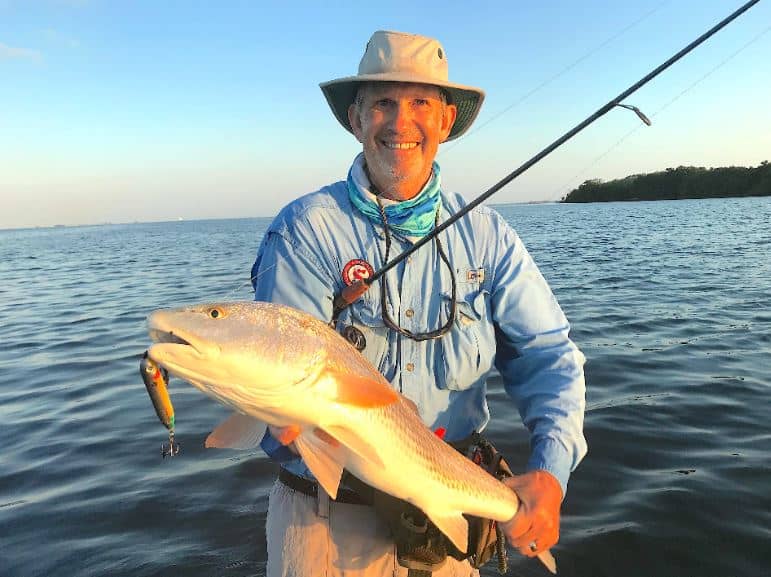 The Brief:
Gamefish are actively feeding before and after the new moon on June 20.
Hillsborough County has reopened waterfront parks, including kayak launch sites.
Keep up to five bass, but only one 16 inches or longer.
Keep up to 50 panfish of any length.
Keep up to 25 crappie (speckled perch), per person per day.
Snook, redfish, and spotted seatrout must be released south of Hernando/Pasco line.
Covid-19 is still around. Maintain safe distances. Wash hands after refueling, etc.
Isolated afternoon thunderstorms possible. Check the weather and radar here
Saltwater
The new moon on June 20 makes this week one of the best to slam big redfish, snook, and seatrout on Gulf and Bay flats. First light or last light of the day are best. Cast where you see schools of mullet, nervous baitfish, diving terns, sting rays. Long-casting lures reach undisturbed water.
There's a big party at Egmont Key at the entrance to Tampa Bay. Tarpon are gorging on crabs and shrimp swept out by super-fast tides. There's a protocol: Get in line with the other drifters and don't re-start the big motor until you're out of the bite zone.
Freshwater
Crappies eat in summertime, too. They'll be in cooler, deeper water. Drift and/or quietly explore with the trolling motor. Deploy little jigs, spoons, spinners, and minnows at different depths. If you catch one or if you see them on your fish-finder go back and fish that spot. Lakes Kissimmee, Toho, and Marian are good.
Flip big plastic worms for bass in and around heavy vegetation. Black, purple, or green pumpkin colors work best.
It's not too late to catch big, spawning panfish. Big bream and shellcracker beds are on sandy/grassy shorelines. Poppers will find them. Want more? Fish red wiggler worms or crickets under floats.
Login To Facebook From Your Browser To Leave A Comment