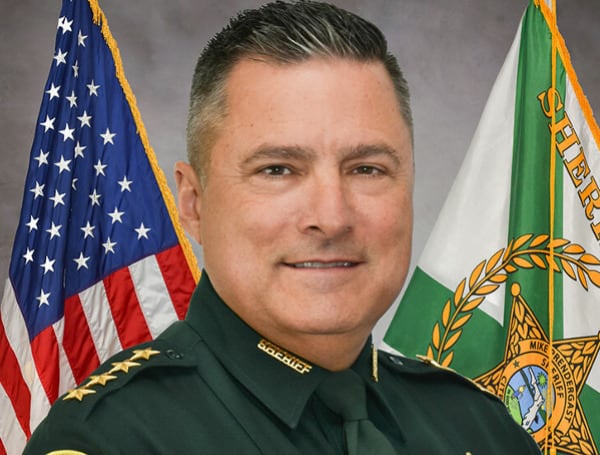 In the wake of an incident where Florida law enforcement deputies seized enough fentanyl to kill the state's entire population, Sheriff Mike Prendergast of Citrus County is strongly supporting Florida Attorney General Moody's push to declare fentanyl a weapon of mass destruction. Please see his letter below:
Florida Attorney General Ashley Moody, Connecticut Attorney General William Tong and 16 other attorneys general are leading a multistate, bipartisan effort urging President Joe Biden to classify illicit fentanyl as a weapon of mass destruction – and I stand united with them on this forefront.
Illicitly manufactured and distributed fentanyl is the deadliest drug threat facing our nation. As mentioned in Attorney General Moody's news release, this drug is claiming a record number of lives across the country and continues to flow freely through our borders. The potency of this drug alone, not to mention in the hands of one malicious and ill-intended person, is reason enough to justify the fear of this drug and its potential to be weaponized. The anthrax scares of the early 2000s look like cold and flu season compared to the enormous existential threat fentanyl poses.
Earlier this year, Attorney General Moody called for President Biden to take swift action against this highly-lethal substance. Unfortunately, her motion to classify this substance as a weapon of mass destruction fell on deaf ears.
But that did not stop our great Attorney General from buckling down and driving forward with the full force of her office in perseverance of drawing national attention to this growing concern. Instead, the feckless red tape roadblock of the Washington, D.C. bureaucracy further fueled Attorney General Moody, along with 17 other attorneys general of bipartisan backing, to take on a larger advocacy role against deadly fentanyl to protect the American people.
Her plan has specific steps for the federal government to follow. The Department of Homeland Security and the Drug Enforcement Administration would be required to coordinate a response with other federal agencies, including the Department of Defense, to counteract this rampant epidemic; instead of the federal government merely treating this devastation-causing substance as a narcotics control issue – because it solely is not.
Every American citizen, if they are unaware, should know the unembellished truth about illicit fentanyl. To start, fentanyl is a synthetic opioid that is up to 50 times stronger than heroin and 100 times stronger than morphine. It is a major singular contributor to fatal and nonfatal overdoses in the U.S.
This illegitimately manufactured synthetic opioid comes in many forms from liquid to powder and, most recently, multicolored pills. Shockingly, these pills are manufactured to specifically target young Americans. Additionally, many people are unaware that an illegal drug they are purchasing is laced with fentanyl, which has contributed to the significant rise in the death toll in overdose cases.
As I stated in June of this year when I was discussing Governor Ron DeSantis' signing of House Bill 95, drug abusers purchase these drugs from their drug dealer and there is no quality control' or guarantee' as to what they are getting. This is where the bigger picture comes into play, which often leads to dangerous and sometimes deadly consequences.
On a far too frequent basis, drug abusers are unknowingly purchasing their drug of choice, which is mixed in with a lethal dose of fentanyl. Fentanyl is a highly-deadly synthetic opioid – just two milligrams can be lethal (approximate size is comparable to a single shake from a table salt dispenser). Last year alone, our county – ranked 33rd in population in our state – had 377 reported drug overdoses with 81 deaths, which was a 47% increase from the year prior. This year to date, our office has already responded to 312 overdoses, with 53 of those being fatalities.
These numbers aren't for a lack of trying. Since 2020, the hard-working detectives and deputies from the Citrus County Sheriff's Office have investigated 386 fentanyl-related cases, which led to the seizure of 3.33 pounds of the deadly substance – enough to kill over 756,000 people. 
In May of this year, the Citrus County Sheriff's Office arrested 44-year-old Delia Marie Dean of Floral City for first-degree felony murder as a result of unlawful distribution of a controlled substance (fentanyl) which resulted in the overdose death of a 48-year-old man.
Just recently, on October 20, we arrested 30-year-old John Dylan Gromling of Beverly Hills for first-degree felony murder as a result of unlawful distribution of a controlled substance (fentanyl) which resulted in the overdose death of a 53-year-old man.  The threat to our citizens is very real and growing with fentanyl related crimes up by more than 25% over last year's numbers – with two months left in the calendar year.
The term weapons of mass destruction throughout recent history has been most commonly referred to nuclear bombs but the severity of chemical and biological warfare cannot be overlooked. If we don't step up to combat this deadly weapon of mass destruction, we will continue to lose more lives at unprecedented rates. As Attorney General Moody stated, the historic number of overdose deaths from illicit fentanyl demonstrate that, while U.S. Customs and Boarder Protection reports interdicting record amounts of the substance, large quantities are still entering the United States and that amount of fentanyl seized since last February could kill every man, woman and child in the country more than 11 times over.
Furthermore, Attorney General Moody's letter to President Biden, points out that given fentanyl's lethality, the amounts being interdicted and seized are inconsistent with what one would expect from drug trafficking activity. In other words, these numbers are indicative of either a purposeful conspiracy to murder Americans or an effort to stockpile a dangerous chemical weapon in order to conduct a terrorist attack.
Fentanyl used as a weapon has already occurred historically. Two decades ago, the Russian army used this weapon to end a hostage crisis, regrettably killing more than 120 hostages in the process. We are past the point of waiting for the same capabilities to breach our borders. It's already here. The threat for an enemy of our country to harm the American people is very real.
For this reason, and because of the ever-increasing death toll of fentanyl in our county and our country, I fully support Attorney General Moody's bipartisan effort to tackle the serious reality of this threat. Treating fentanyl as solely a narcotics control problem has not worked and will continue to fail the American people. We must take action now against the deadliest threat to our citizens – especially before an enemy or terrorist decide to use this substance to inflict harm upon us.
I urge you to contact your Governor, your member of Congress, your Senator, and the President to express your concerns over the fentanyl crisis. Our nation is at risk and we must take action now.
Yours in Service,
Michael Prendergast
Sheriff Mike Prendergast
Visit Tampafp.com for Politics, Sports, and National Headlines. Support journalism by clicking here to our GiveSendGo or sign up for our free newsletter by clicking here.
Android Users, Click Here To Download The Free Press App And Never Miss A Story. Follow Us On Facebook Here Or Twitter Here.
Copyright 2022 The Free Press, LLC, tampafp.com. All rights reserved. This material may not be published, broadcast, rewritten, or redistributed.
Login To Facebook From Your Browser To Leave A Comment