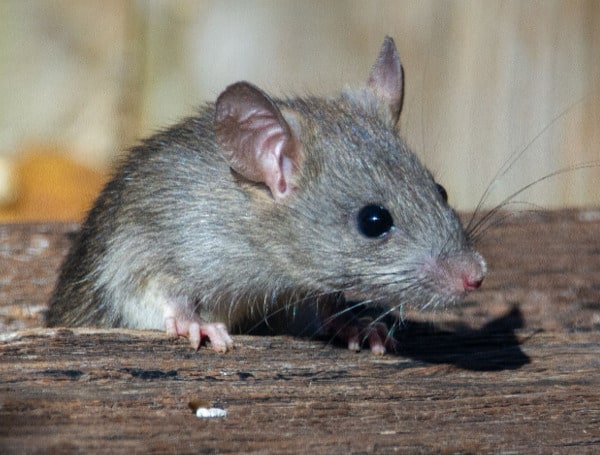 A Wisconsin town has demonstrated the power of government wanting to protect its citizens from the direst of threats.
The city of Oconomowoc last week blocked children from accessing a local playground because of a mouse.
One mouse.
As reported by local media in Milwaukee, Oconomowoc officials announced on Aug. 21 that the Imagination Station Playground will close so city officials could investigate the sighting of a mouse and its burrow hole.
In the news: Sen. Rubio Criticizes Biden Admin Failure To Keep "Hurricane Hunters" Flying As Idalia Approached Florida
"The environment around the Imagination Station is wooded and typically wet. This environment, along with any food left on the ground can attract mice. Since its construction, this is the first time a burrow has been located in the playground," the city said on Facebook.
The Tampa Free Press could find no indication in the local media or on the city's website that the playground has reopened.
One local media outlet noted that Imagination Station Playground is Waukesha County's "first fully inclusive playground," whatever that means.
Yet, obviously, that inclusivity does not include small rodents.
Milwaukee's NBC affiliate cataloged some responses to the city's social media post.
"It's a mouse, its (sic) outside in nature are you kidding!" said one.
Another added, "It's a mouse. Let him live in a park as opposed to someone's house. My god. Give it to me, I have a yard he can live in hassle free."
In the news: Federal Judge Blocks Texas Ban On Drag Shows In Front Of Children
Columnist Lenore Skenazy, who chronicles the effects of suffocating parenting techniques in a nationally syndicated column, wrote on Wednesday that the unwanted playground visitor "could be just the tip of the (m)iceberg."
"There could be another mouse nearby, or perhaps an exponentially bigger problem: a squirrel," Skenazy wrote.
"A mouse on the playground could, of course, present a tripping hazard," she continued. "It could also distract children, who might careen into heavy equipment or run screaming into traffic. If this were a mere 500 years earlier, and in Europe, it could also carry the plague. And some mice have been known to wield mallets, presenting a danger to cats."
Android Users, Click To Download The Free Press App And Never Miss A Story. Follow Us On Facebook and Twitter. Signup for our free newsletter.
We can't do this without your help; visit our GiveSendGo page and donate any dollar amount; every penny helps
Login To Facebook To Comment