By GEOFF FOX
Dec. 7, 1941: There are still Americans who remember where they were when the Japanese attacked Pearl Harbor, forcing the U.S. to defend itself and its allies in World War II.
Plenty of Americans still have clear memories of their whereabouts on Nov. 22, 1963, when President John F. Kennedy was shot while rolling in a slow motorcade through Dealey Plaza in Dallas, where he was soon pronounced dead.
Nowadays, there is a whole generation of Americans who either weren't born or were very young the morning of Sept. 11, 2001, when two terrorist-hijacked airplanes crashed into the World Trade Center buildings in New York City, followed by another one into the Pentagon.
They may not remember or understand the heroism of the passengers on United Airlines Flight 93, who overcame four al-Qaeda operatives who planned more devastation on our country that day. Every person on that plane died when the plane crashed into the ground in rural Somerset County, Pennsylvania.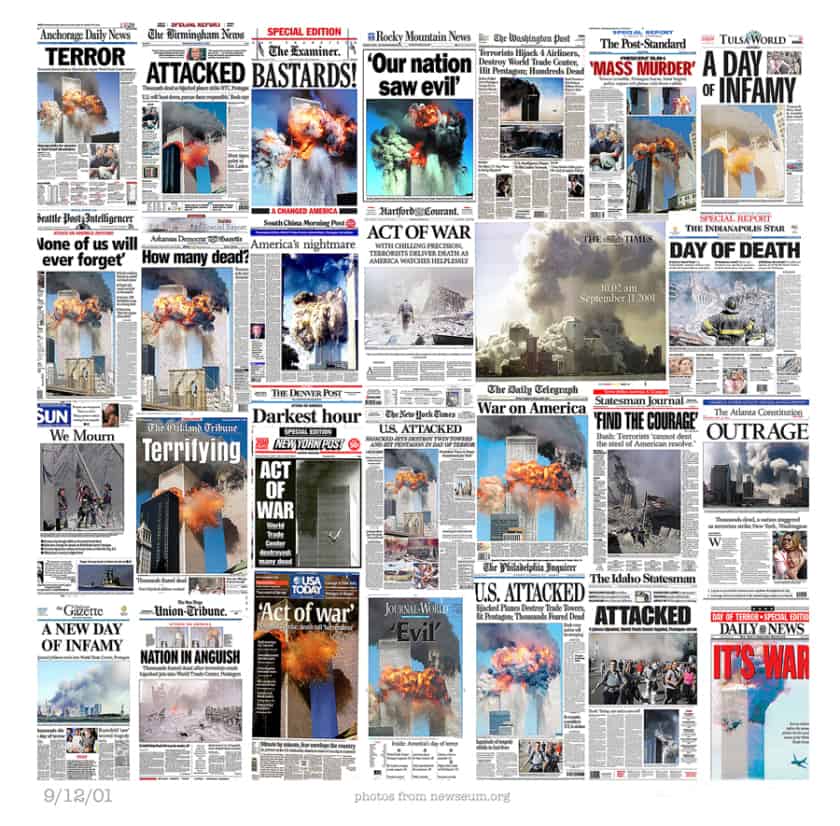 It's well-established that Americans on the flight overpowered the terrorists and invaded the cockpit, successfully steering the plane into an empty field and away from a large urban area.
Nearly 3,000 people were killed that day, and about 6,000 more were injured.
It is incumbent on those who remember that tragic time to educate our youth about that terrible day when panic and rage enveloped the country before our collective anguish united a politically divided nation, if only temporarily.
As comedian Jon Stewart recently told members of Congress, before they voted to reauthorize the 9/11 Victim Compensation Fund (which aids first responders and their families): "This wasn't an attack on Tribeca," a hip neighborhood in lower Manhattan.
It was an attack on America. On every American.
Mark Norman, who runs Features, the restaurant and bar at the Riverview 14 GDX multiplex, has vivid memories of that terrible day.
"I was working to open a Bennigan's (restaurant) in New Tampa, and we were having an orientation for 100 new hires that day," Norman said. "We had a little TV and I saw (the first plane hit in New York). I thought, 'Somebody made a big mistake.' Then, the second one hit and everybody was talking about terrorists.
"Then, the Pentagon got hit. I was absolutely shocked. We all were. I didn't know if I should stop the orientation. You didn't know if something was going to happen to the entire U.S. MacDill (Air Force Base in Tampa) would have been a big target. I also wondered about Washington.
"We were watching people running out of the buildings. There were first responders dying. It was very emotional. I was thinking, 'What's gonna happen next?' "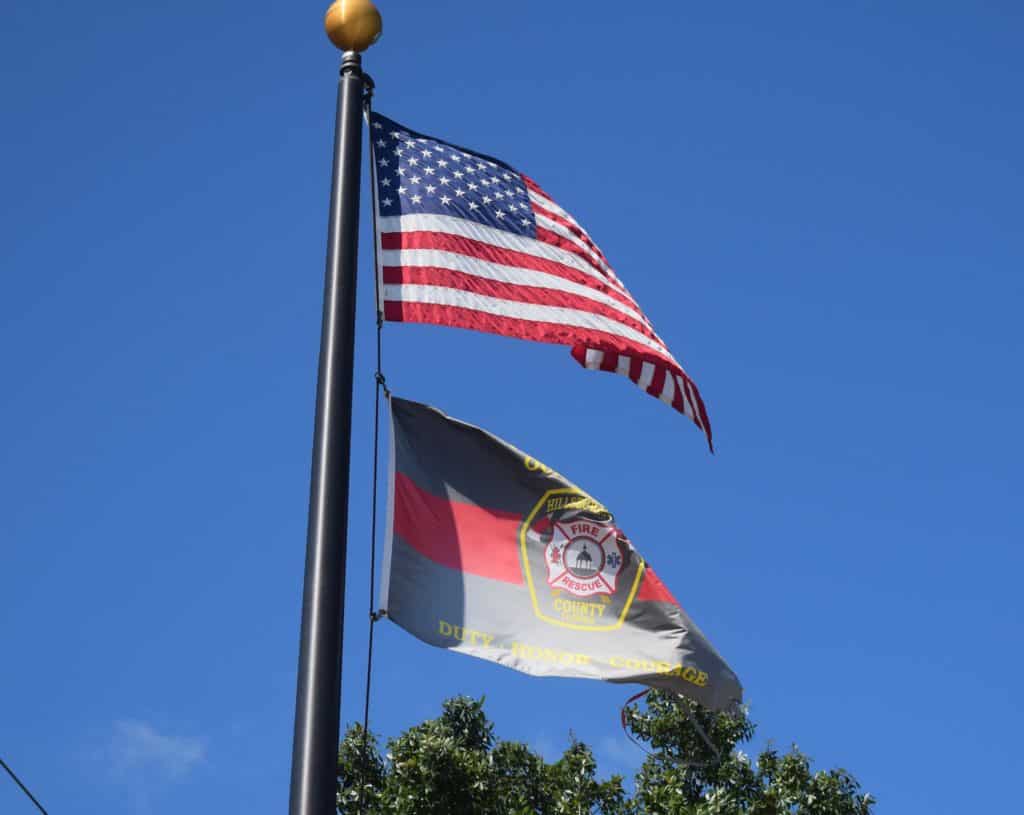 Shannon Province, a bartender at AJ's on the River Bar in Gibsonton, was living in Palm Bay, on Florida's east coast, at the time. On 9/11, she was working at a Beef O' Brady's restaurant when the first plane hit.
By late morning, she said, the restaurant was crowded with customers, all of their eyes glued to the restaurant's many televisions.
"It was just shock," Province said. "We all kind of stood there and cried. I'm getting chills right now just talking about it. Everyone was just very confused: 'How could this happen?'
"That's what brought my whole family over here. My mother-in-law was working on contract at an Air Force base (near Palm Bay). She's at MacDill now and my whole family moved over."
I was working my first newspaper job at a small daily newspaper in Lumberton, North Carolina. It was an afternoon paper, so our deadline coincided with the second plane strike. Like Norman, the Features manager, most people in the newsroom thought the first strike was an improbably tragic pilot error.
Talk about a stop-the-presses moment.
After the third plane hit the Pentagon, I called my wife and asked if she was watching the news. She turned on the TV. There was a short pause before my wife, who rarely uses vulgarities, did so, exclaiming, "What the …?"
A lot of people asked the same question that day – and in the ensuing years.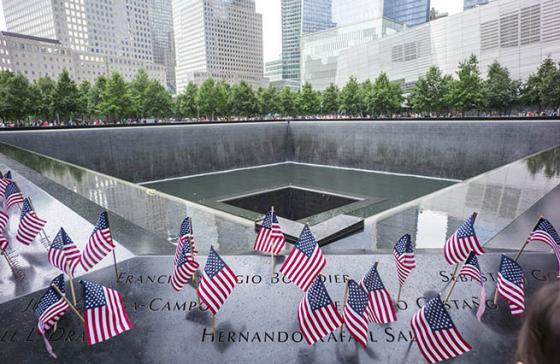 I've since had the pleasure of befriending a former New York City firefighter who was a first responder on 9/11 and spent countless hours picking through what has become known as "The Pile," the mountain of World Trade Center debris, for possible survivors.
Like many other first responders, his lungs were badly affected by what he inhaled at "The Pile," although medication has slowly helped improve his breathing.
Occasionally, he'll speak of 9/11. How he got to ground zero as fast as he could from northern New Jersey – on his day off. How he spoke with workers from the Environmental Protection Agency as they sifted through ashes, steel and gore in the following days and weeks.
His eyes grow sorrowful and angry as he recalls.
By his eyes, you can tell it's an experience he'll never forget.
None of us should, regardless of age.
A 9/11 remembrance ceremony is slated for 9 a.m. Wednesday at Veterans Memorial Park, 3602 U.S. 301 N., Tampa. It will be led by Hillsborough County Fire Rescue, Hillsborough County Consumer & Veterans Services and the Veterans Council of Hillsborough County. Admission is free (limited seating).
Login To Facebook From Your Browser To Leave A Comment