By JOEY JOHNSTON
Sometimes called the "South Shore Super Bowl,'' it's an ideal clash to begin the high school football regular season with passion and neighborhood pride.
Friday night at 7:30, it's the East Bay Indians at the Lennard Longhorns, matching the schools separated by just seven miles along the South Shore.
"I like having an opener like this because it starts the season with a bang,'' East Bay coach Frank LaRosa said. "It's something the kids look forward to all summer and it provides a lot of excitement in the community.''
It has everything you'd expect between two fierce rivals, except, well, a rivalry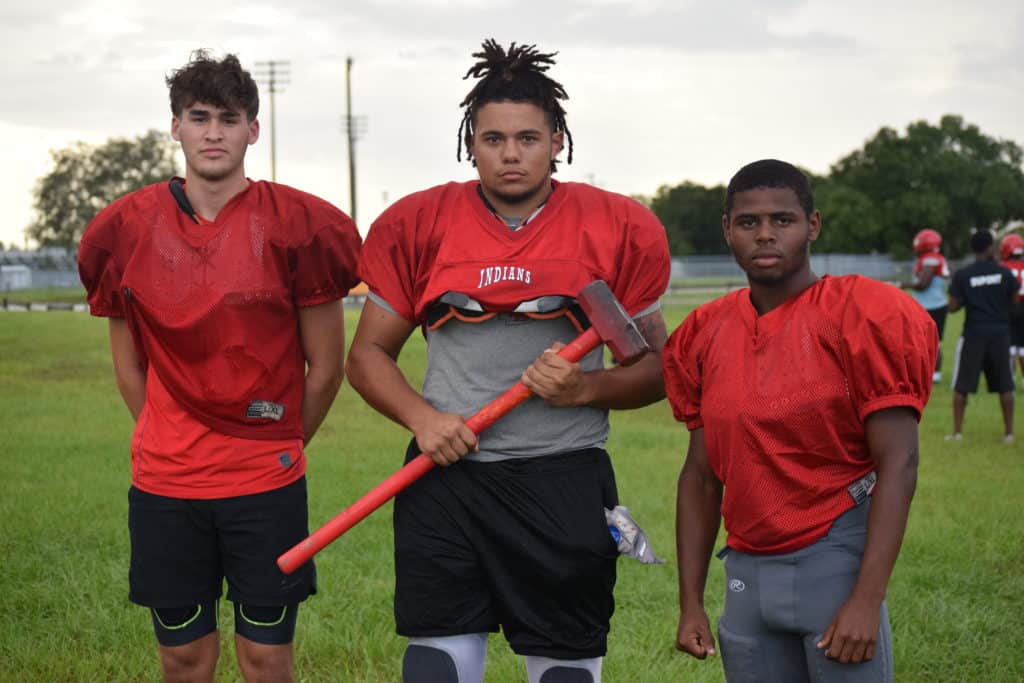 "You can't call it a rivalry when one team wins all the games,'' Lennard coach Matt Kitchie said.
Since Lennard's first varsity football season in 2007, the Longhorns have gone 1-11 against the well-established Indians. The only Lennard victory occurred in 2014, a 28-7 decision when the Longhorns featured do-everything player Diontae Johnson, now a rookie with the NFL's Pittsburgh Steelers.
Lennard, coming off 0-10 and 2-8 marks in Kitchie's first two seasons, hopes to change that with a carefully nurtured lineup that features 14 senior starters.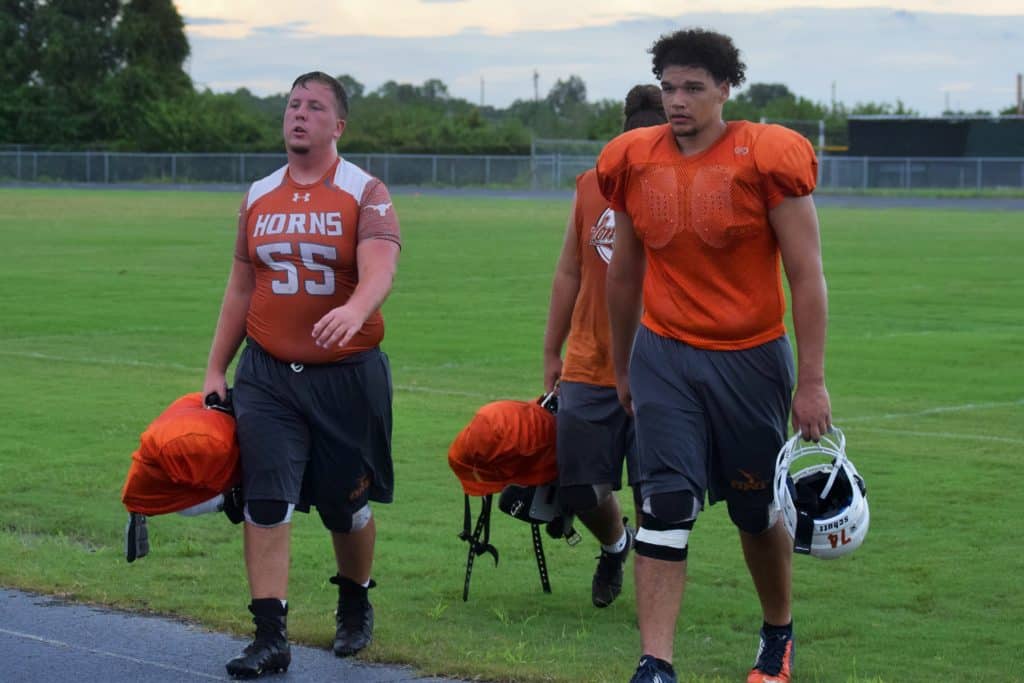 Last season's game was a memorable shootout — East Bay 45, Lennard 35 — but another painful example of the Longhorns rallying to come close, then falling short.
The Indians, meanwhile, are entering LaRosa's ninth campaign and want to build upon last year's 6-4 finish for East Bay's fifth consecutive winning season. That has occurred only twice in East Bay's modern era of football (prior to 1957, it was known as Wimauma High).
"From the outside, it might be easy to say we're the established school and Lennard is the up-and-coming team, but we don't look at it like that,'' LaRosa said. "We never feel like we're established, no matter who we're playing. We always have that chip on our shoulder.''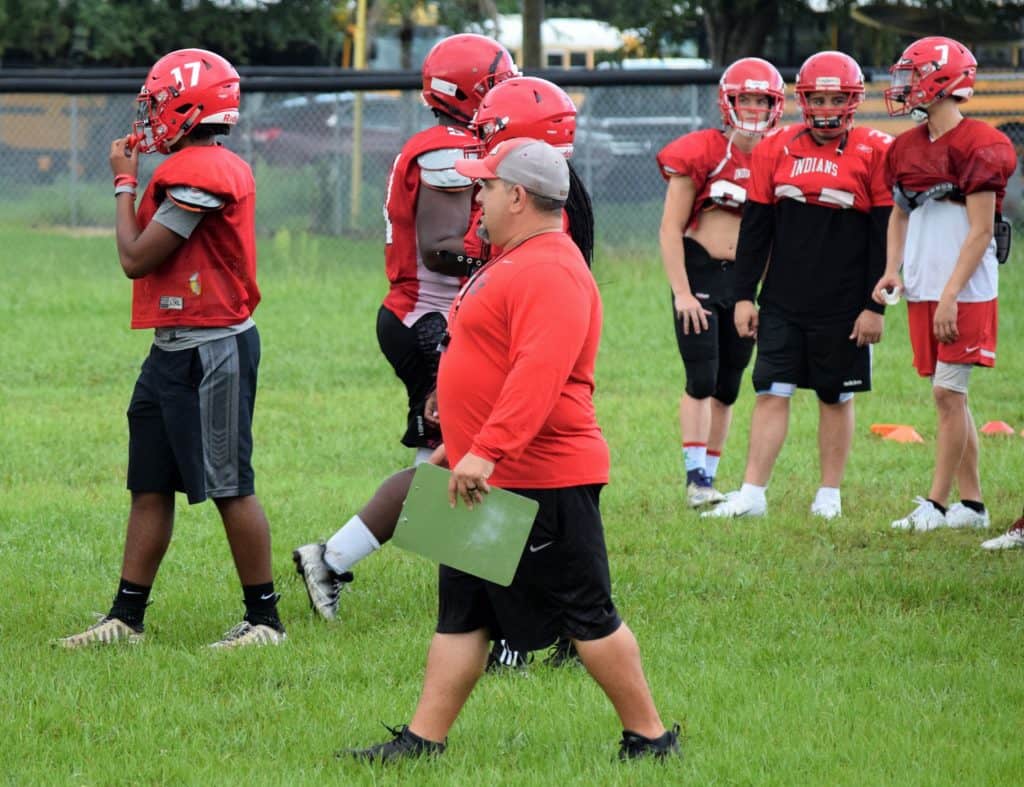 The Indians are retooling a bit with only six returning starters and a new quarterback, senior Jahkese Cruz. LaRosa points to defensive end/offensive lineman Jaden Santos-Lopez, defensive end/offensive tackle Garrett Hines, cornerback/receiver Logan Webb and two-way linemen Keyaun Kinney as returning players who are vital to East Bay's success.
"It's hard for us to sit back and be excited with what we did last season,'' LaRosa said. "It's always a new season and a chance for the kids to make a new mark.
"I like the energy I'm seeing. The kids are pumped up because they know Lennard is ahead. A lot of the kids know each other, so there's natural excitement. You don't want it to get out of control because it's a long season, but I think we're all ready to get going.''
Last week's preseason classics — East Bay vs. Palmetto and Parkland Marjory Stoneman Douglas vs. Lennard — were canceled by rain. So preparation and game-day polish have been at a minimum. They have exhaustively evaluated the East Bay-Lennard matchup in last May's spring jamboree.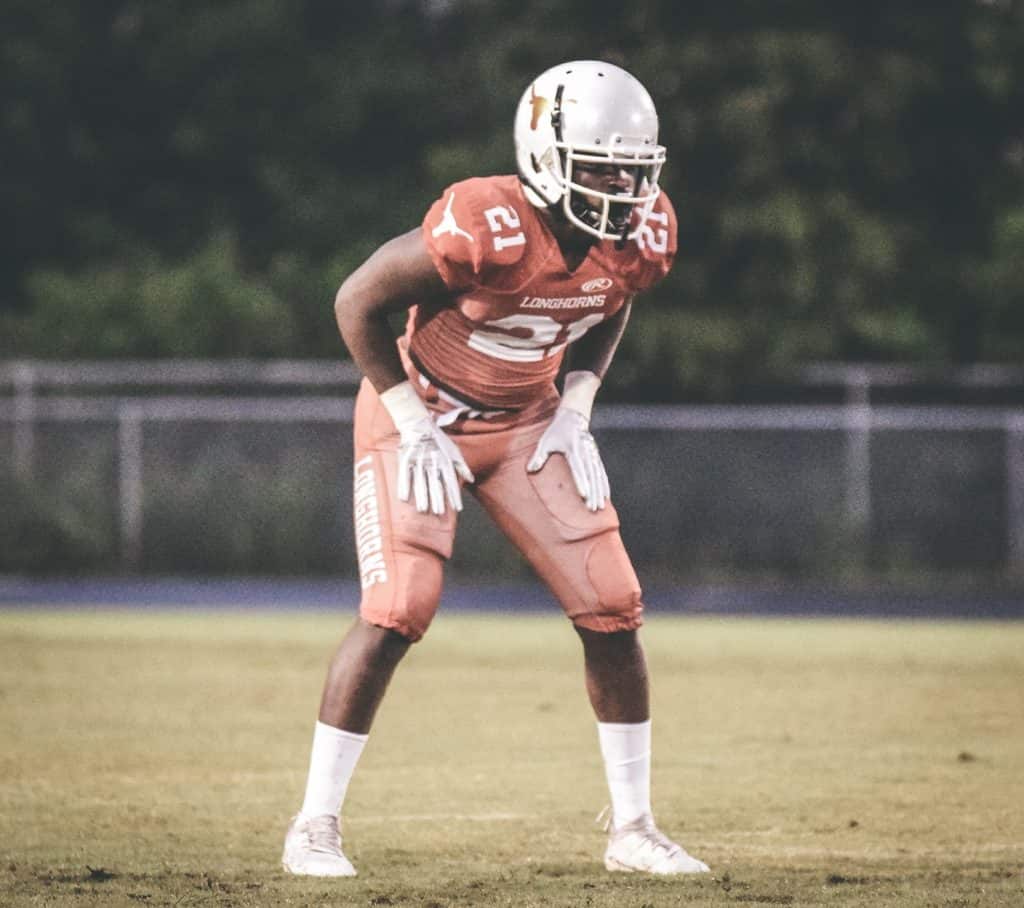 For Lennard, the preparation for this moment actually began long ago.
When Kitchie took over for the 2017 season, he was taken by his school's personnel in the class of 2020. He saw athleticism, character and potential leadership. Now the Longhorns have 14 returning senior starters.
"It's a special core of kids,'' Kitchie said. "They do everything together. They're great in the classroom. They have a lot of pride.''
Kitchie said Lennard's offensive line — including seniors Michael Rankins (6-foot-5, 285 pounds, Georgia Tech commitment), Braden Nash (6-0, 265), Tanner Evans (6-0, 247), Mike Covine (6-3, 265) and Elijah Seay (6-2, 255) — will be the key to any Longhorn success.
The Longhorns will revolve around senior running back Tino Hunt, who had 1,607 yards rushing and 16 touchdowns last season, especially because they are breaking in a new quarterback, sophomore Gavin Henley.
Free safety Kourtland Mitchell and middle linebacker Davian Papius, both three-year starters, return on defense.
"I think these guys are ready for some big things and nothing would be a better start than beating our rivals,'' Kitchie said. "There's no mistake about it. We want to beat them.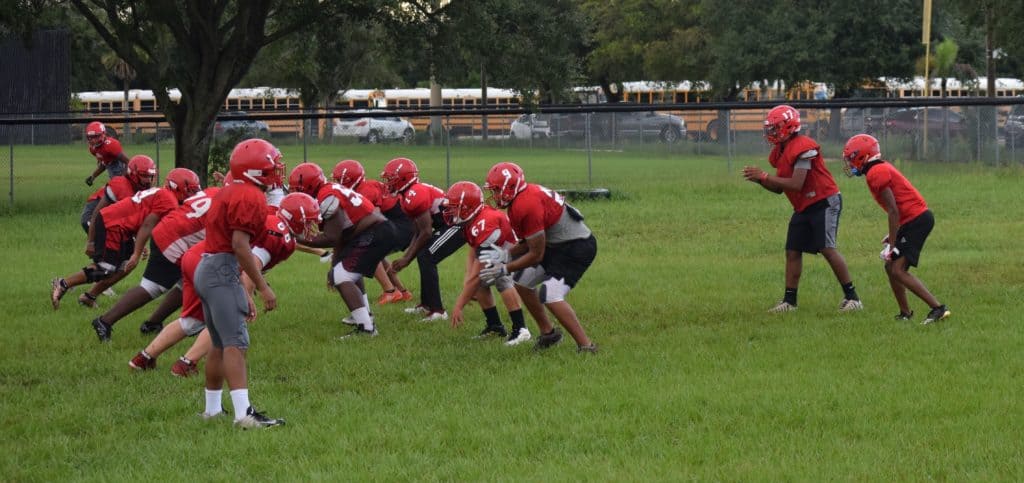 "I'll go out for some fundraising in the community and people will say, 'I'm an East Bay grad; I give my money to East Bay.' So they're on top now and they have beaten us a lot. But we want to change that.''
In keeping with the rivalry's intensity, Kitchie doesn't allow his players to refer to East Bay by its school name.
"They are 'the team over there' to us,'' Kitchie said.
There's also a "trophy'' at stake on Friday night. The winner of the East Bay-Lennard game gets a sledgehammer — painted in the winning school's colors — that remains on campus all year.
"We've had it in our football field house, so the kids can see it,'' LaRosa said. "No doubt, we want to keep that hammer and keep our colors on it. Those things are part of the fun of a rivalry.''
"All that being said, there's a lot of mutual respect between the coaches and the kids,'' Kitchie said. "I think it's a first-class relationship. But they want to beat us. And we want to beat them. It's always going to be that way. We're looking to turn it around because it's no fun when one team dominates.''
Login To Facebook From Your Browser To Leave A Comment