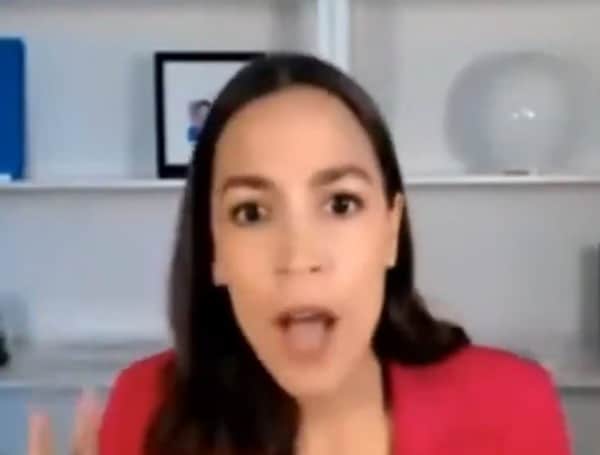 Twitter under Elon Musk seems more willing to allow the spread of misinformation and disinformation without punishing users, as proven by radical U.S. Rep. Alexandria Ocasio-Cortez.
The left-wing New York Democrat on Friday night responded to a poll Musk posted on his social media platform asking whether former President Donald Trump should be allowed back on Twitter.
As of Saturday morning, 52 percent of 11.3 million respondents agreed that Trump's Twitter account should be restored.
In her own take on the poll, AOC replied, "Idk man, last time he was here this platform was used to incite an insurrection, multiple people died, the Vice President of the United States was nearly assassinated, and hundreds were injured but I guess that's not enough for you to answer the question. Twitter poll it is."
"The bipartisan @January6thCmte has extensively covered how Trump's use of Twitter played a critical role in the violence of that day," AOC continued, adding a video that showed some of the riot that day.
"Let's see if he (Musk) throttles this as 'negativity' too," she added of her own tweets.
Regarding Jan. 6, AOC has a history of greatly exaggerating the threat from the rioters, including to her personally. She  once claimed she felt she would have been raped or killed by rioters, even though she was in a building a block away from the Capitol as the riot occurred.
The immediate problems with AOC's comments on the poll are evident to anyone not playing politics with the violence of that moment.
Trump didn't incite the riot. It was in motion even before he finished speaking at his event about going "peacefully and patriotically" to the Capitol.
"Multiple people" may have died, but not from the violence, as AOC suggests.
In the news: Taxpayers' Watchdog Group Seeks To Take Dr. Fauci To Court For Experiment Records On Dogs And Monkeys
The only person directly killed in the melee was Ashli Babbitt, a Trump supporter who was fatally shot by U.S. Capitol Police. Two other people suffered heart attacks and a fourth died the next day from an overdose of a drug she took on Jan. 6.
Even liberals have criticized AOC for lying about this.
In an October 2021 tweet, AOC claimed that the riot was "a terror attack" that left "almost 10 dead."
Journalist Glenn Greenwald called her "deceitful in the extreme" for asserting that "almost 10" people died. He added, "The lesson of 9/11 is – or should have been – that allowing politicians to deceitfully exaggerate domestic threats or exploit the propagandistic term 'terrorism' to justify civil liberties assaults is dangerous in the extreme. Clearly many have forgotten this lesson."
Former Vice President Mike Pence, who certified the 2020 election that day, said in an interview this week that he felt "endangered" by Trump's "reckless" rhetoric that day. But he was not "nearly assassinated," as AOC claims, in the way that Republican Congressman Steve Scalise was almost killed in 2017 when he was shot by a Democrat who supported Sen. Bernie Sanders.
Finally, it's also deceptive to say the Jan. 6 committee is "bipartisan" just because it has two anti-Trump Republicans who were picked by Democratic House Speaker Nancy Pelosi after she refused to allow more conservative lawmakers on the panel.
Visit Tampafp.com for Politics, Sports, and National Headlines.
Android Users, Click Here To Download The Free Press App And Never Miss A Story. Follow Us On Facebook Here Or Twitter Here.
Login To Facebook From Your Browser To Leave A Comment