June 15, 2020
By: Sarah McCormick
Hydroxychloroquine, along with its counterpart chloroquine, has been revoked for use as an emergency treatment measure in the fight against COVID-19.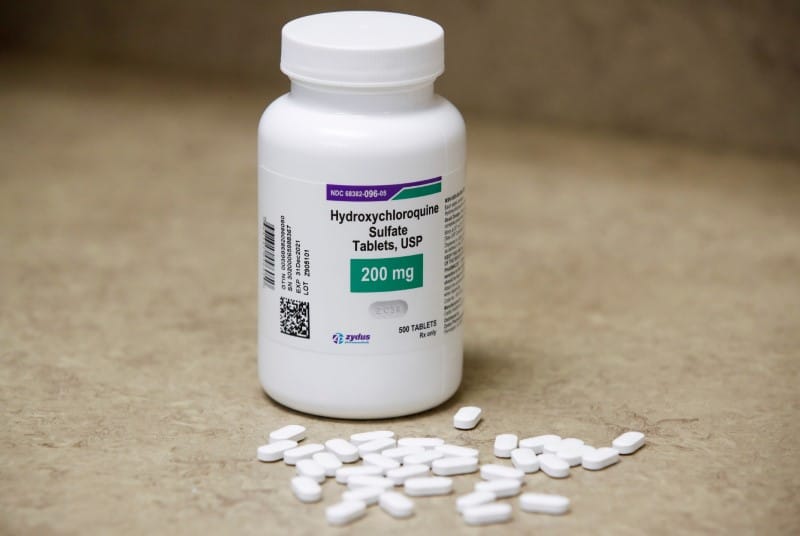 The drug touted by President Donald Trump, which has shown promising results across the country as an effective cure and treatment method for the virus, has been deemed unsafe by the FDA.
According to the FDA's Emergency Preparedness and Response Emergency Use Guidelines found on their website, the following statement was released today:
On June 15, 2020, based on FDA's continued review of the scientific evidence available for hydroxychloroquine sulfate (HCQ) and chloroquine phosphate (CQ) to treat COVID-19, FDA has determined that the statutory criteria for EUA as outlined in Section 564(c)(2) of the Food, Drug, and Cosmetic Act are no longer met.
Specifically, FDA has determined that CQ and HCQ are unlikely to be effective in treating COVID-19 for the authorized uses in the EUA. Additionally, in light of ongoing serious cardiac adverse events and other serious side effects, the known and potential benefits of CQ and HCQ no longer outweigh the known and potential risks for the authorized use. This warrants revocation of the EUA for HCQ and CQ for the treatment of COVID-19.
In recent weeks, President Trump has openly spoken about his own personal use as a prophylactic medication against contracting COVID-19 when numerous White House staffers tested positive for the virus.
White House doctor, Sean Conley, DO, Commander, had released a letter regarding the President's use of the medication on May 18th, 2020, stating, "After numerous discussions he and I had regarding the evidence for and against the use of hydroxychloroquine, we concluded the potential benefit from treatment outweighed the relative risks."
Aside from treating and preventing COVID-19, Hydroxychloroquine and chloroquine have been used in the treatment of lupus, arthritis, and malaria with great results. The drug has been in use since 1956.
Effective Immediately, anyone who finds themselves in an ER can now expect to receive alternate treatments, such as Remdesivir, another prescription medication that has shown improvement for severe COVID-19 symptoms, although much more costly than Hydroxychloroquine and chloroquine.
Login To Facebook From Your Browser To Leave A Comment