June 18, 2020
By: Staff Report
Tallahassee, Fla. — The U.S. Environmental Protection Agency (EPA) announced the appointment of Chris Pettit, Director of the Office of Agricultural Water Policy at the Florida Department of Agriculture and Consumer Services (FDACS), to the EPA's Farm, Ranch, and Rural Communities Committee (FRRCC).
"Thank you to Administrator Wheeler and the EPA for this appointment; it will be a privilege to serve on this important committee. Agriculture continues to play a vital role in the protection of the environment and water resources of the state of Florida and throughout the country, as well as in resiliency efforts related to the increasing impacts of climate change," said Chris Pettit. "With the programmatic improvements we're making to the state's Best Management Practices framework through the FDACS Office of Agricultural Water Policy under the direction of Commissioner Fried, I look forward to sharing and gleaning insights from other esteemed committee members across the nation."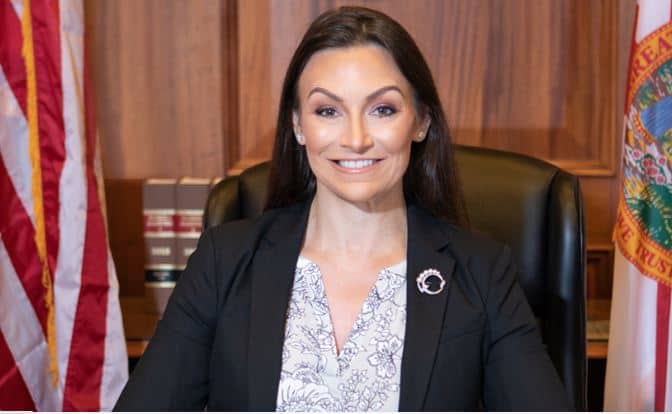 "Addressing our nation's multifaceted water and environmental issues is critical to the well-being of unique ecosystems throughout the country. Chris Pettit's knowledge and experience in water policy will prove central to the FRRCC's role in examining complex environmental concerns," said Florida Agriculture Commissioner Nikki Fried. "I am proud of his appointment to this national committee and know he will be a valuable asset, providing a unique insight into environmental challenges we face today and tomorrow."
Agricultural Water Policy Director Chris Pettit was selected to represent a variety of sectors central to FRRCC interests, including agricultural stakeholders and allied industries. He is one of 33 appointees serving a two- or three-year term beginning June 15, 2020.
Chris Pettit was appointed as Director of the Office of Agricultural Water Policy in May 2019. He had previously served in the Office of Counsel for both the South Florida Water Management District and Southwest Florida Water Management District, and most recently served as the Policy and Legislation Manager for Palm Beach County Utilities, coordinating with state and federal regulatory agencies on water and environmental policy. Pettit has also served as a Law and Policy Fellow at the University of Florida Water Institute, a Law and Policy Fellow at the Mote Marine Laboratories Marine Policy Institute and co-authored a U.S. Agency for International Development toolkit for climate-resilient water utility operations used internationally.
About the EPA FRRCC: Established in 2008, the FRRCC is a policy-oriented committee that provides policy advice, information and recommendations to the EPA Administrator on a range of environmental issues and policies that are of importance to agriculture and rural communities. The FRRCC addresses specific topics of relevance to agriculture as identified by the Agricultural Counselor to the EPA Administrator and reports its policy advice and recommendations to the EPA Administrator through the Agricultural Counselor. This year, EPA Administrator Andrew Wheeler reinstated the FRRCC with a full membership of new appointees. The new members of the FRRCC hail from twenty-four states and one territory in all ten U.S. EPA Regions, with six of the Members working in multiple states or at a national capacity. The Committee expects to meet approximately twice a year.
Login To Facebook From Your Browser To Leave A Comment