June 20, 2020
By: Martin Fennelly
TAMPA Fla. – Somebody say something.
Can we bring the noise back?
These days, the sound of sports is the sound of silence. And that's not the music I want or need to hear.
Sports is kicking back in, slowly, surely. They held a PGA event in Fort Worth last weekend. Golfers navigated the greens. You could hear a putt drop. Not that golf was ever about noise, save for the occasional Ryder Cup or Tiger chipping in on No. 16 at Augusta. Noise isn't essential to golf.
Nor does it seem to matter in auto racing, which is also back. Watching NASCAR drivers go around in front of no fans isn't any different. The cars make noise. Drivers can't hear a thing inside those helmets. Most of them never saw those Confederate flags in the first place.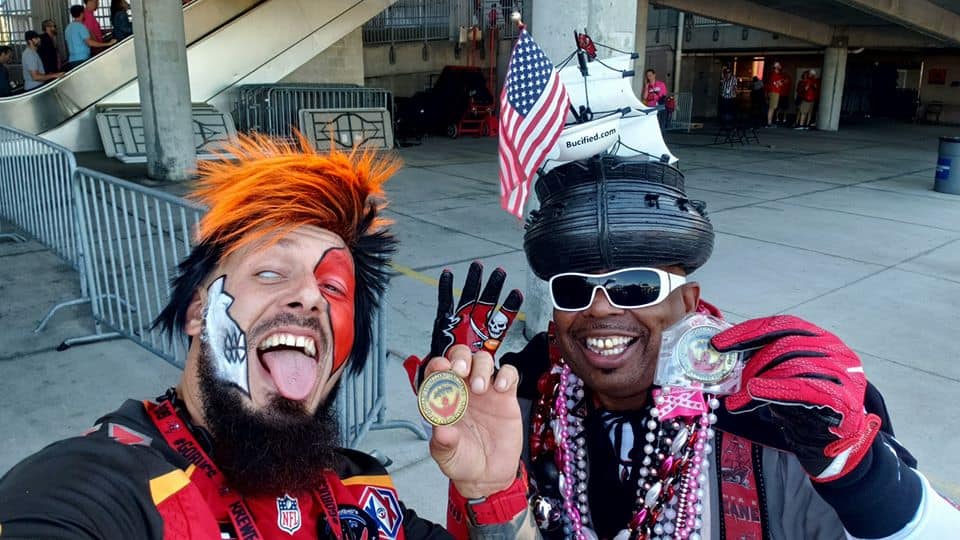 But now it gets tricky. Football without fans seems all wrong. The NBA and NHL are inching toward resumption in empty buildings. This baseball season won't have spectators. Hell, this baseball season might not even have baseball. But enough about those clowns.
Let's talk noise.
I miss it. In so many ways, crowd noise is the song sheet of the American sporting life.
I can't imagine sports without noise.
In October 1977, I sat in the bleachers in The Bronx and watched Yankees star Reggie Jackson hit three home runs to help New York win the World Series. The sound from that night ran up and down my neck. It was everywhere at once, up and down streets, in honking car horns, in sleepless nights. I can't imagine the sound turned down.
The loudest college crowd I ever heard was in 1993 in Gainesville. Florida State quarterback and Heisman winner Charlie Ward was getting ready to snap the ball. Florida led late, and the Gainesville crowd was deafening. I was on the sideline. I covered my ears at one point. It was glorious. Ward took the ball and threw it to Warrick Dunn, who raced for a long score as the Seminoles beat the Gators. The Seminoles went on to win the national championship. I remember that day, the scene, the pre-snap roar. Nothing like it.
It's about the noise. I was in Amalie Arena in 2004 when the Tampa Bay Lightning won the Stanley Cup. The bedlam was unforgettable. I drove home with my ears ringing. And even though the building wasn't even full, I'll never forget the noise, the sound of Evan Longoria rounded the bases after his homer against the Yankees clinched a postseason spot in Game 162 at Tropicana Field. The madness was joyful.
Silence and sports don't really go together outside of a chess hall.
Not that silence truly bothers me. Why some of the best sports sounds I've heard in person is the sound of no sound at all. In 2003, there was perfect silence in smug Philadelphia as Ronde Barber ran a pick back to seal the Bucs' NFC title, turning Veterans Stadium into a tomb. There was the 2004 night when Marty St. Louis did the same thing to Calgary when he scored in overtime to win Game 6 of the Stanley Cup Finals. There is nothing like shutting up the other team's fans. The same thing happened as the upstart Rays pounded out runs at Fenway Park in the 2008 ALCS. Is there anything better than silent Red Sox fans?
But by far the greatest sports noise I have ever heard didn't happen in a football stadium, or a baseball park, or a basketball or hockey arena, or on some campus. It didn't even happen in this country.
It was 1990. I was in Europe, extended vacation after losing my job. I spent three months and made a point of scratching my sports itch. I saw a round at Wimbledon. I saw a hurling match in Ireland. I attended a couple of stages of the Tour de France. And when I made my way to Italy, where I wanted to see Rome, I wanted to see a game in the soccer World Cup. I'd been told there was nothing like it, though I couldn't understand why.
In Austria, I scalped a ticket to a game in Milan but first went to Rome. My train pulled in near sunset. I walked to a home where I had rented a room. The streets were dead quiet. The owner was an elderly man, short and shriveled. He opened the door, pointed to my room, and immediately went back to a small black and white TV, where he was watching Italy play a World Cup game along with a similarly short, shriveled friend as they nervously smoked unfiltered cigarettes. The haze drifted to my room as I unpacked. Through the window, I could see the dome of St. Peter's in the distance. The sun was setting. But I couldn't hear any street noise. There was a park down below. It was empty. Everyone was home watching the soccer game.
Just then, Italy scored a goal. The two men erupted in the living room, hugging and crying. As I turned to go back to my room, I heard it. A low warbling, nearly undetectable at first, but it kept rising. I went to the balcony and listened. The noise grew steadily. And I realized it was the entire city of Rome cheering at once for their team. It was the sound of a city, an entire country, in the name of a game. I still get goosebumps when I think about it. It's the noise sports can make sometimes.
You know what I mean.
Oh, a Rays game this July, or a Lightning game in August, or even a Bucs game in November can't match that, but we can try, can't we? I enjoy quiet solitude, reflection as much as anyone, And I respect the noise growing in our streets, the sound of protest, the sound of change. But can somebody scream for their team? We could use it right about now. In the name of normalcy, it would be welcome.
I'll shut up now.
Login To Facebook From Your Browser To Leave A Comment