July 24, 2020
By: Staff Report, HCSO PR
GIBSONTON, Fla. – The Hillsborough County Sheriff's Office has arrested a convicted felon on multiple charges after he burglarized a local business.
On July 7, 2020, deputies responded to a burglary that occurred at the Savich Wholesale, located at 12626 Highway 41 South in Gibsonton. A worker from the business had returned there after the Independence Day weekend to find the door had been pried open. Upon their arrival, deputies discovered that dozens of firearms and collectible coins were taken from it.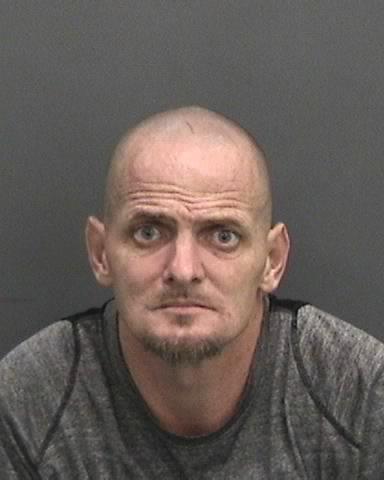 Because there were no surveillance cameras near the scene of the burglary, detectives and crime scene technicians had to rely solely on physical evidence. They were able to lift several prints and obtained multiple potential DNA swabs. Earlier this week, detectives were able to identify Adam Stratton, 37, from a print lifted from a coin box and packaging that had been disturbed in the business. Probable cause was developed for his arrest, and Stratton was taken into custody yesterday.
"Just because you're not caught on camera, it does not mean our team of detectives will not find you," said Sheriff Chad Chronister. "This suspect thought he'd get away with his crimes, but thanks to the great investigative skills of our detectives, he's now back behind bars on several charges, including Armed Burglary of a Structure, Grand Theft, and Felon in Possession of a Firearm."  
Stratton has a lengthy criminal history in Hillsborough County over the course of the last 20 years.
Login To Facebook From Your Browser To Leave A Comment