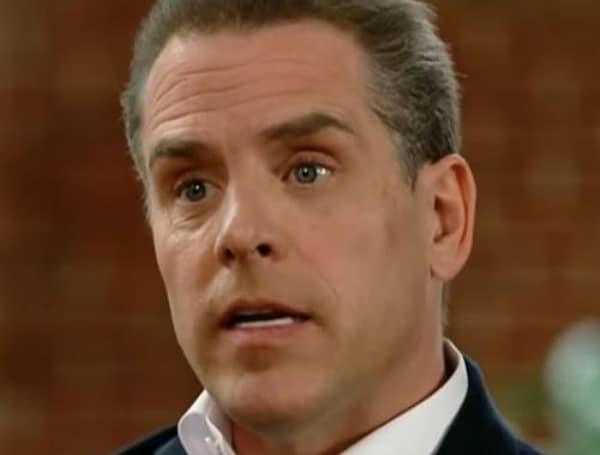 According to a report by The Washington Post, Kevin Morris, a lawyer and close friend of Hunter Biden, said that the president's son could file a defamation lawsuit against Fox News, Eric Trump, and Rudy Giuliani.
Morris also reported the legal team reviewed a wide range of options at a strategy session held in California in September.
This included possible defamation lawsuits against other right-wing organizations and people, such as Fox News, Rudy Giuliani, and Eric Trump, who have allegedly spread rumors about him.
"They feel that there is a whole counternarrative missing because of the whole Hunter-hater narrative out there," said liberal activist David Brock, who attended the meeting, according to Morris. "What we really got into was more the meat of it, the meat of what a response would look like."
Hunter Biden reportedly made a brief phone call to the meeting even though he wasn't there in person to contribute. 
Elon Musk, who bought Twitter in October, released the documents detailing how the social media giant censored the New York Post's Oct. 14, 2020, article about emails and documents on a laptop Hunter Biden abandoned, and Taibbi, who reported on them in a lengthy Twitter thread last Friday.
The documents show the Biden campaign requested Twitter "address" for certain posts.
The FBI explicitly warned Twitter about a potential "hack-and-leak" operation involving Hunter Biden shortly before the platform censored the New York Post's story based on emails from Biden's laptop, according to a signed declaration by Twitter's former head of Site Integrity, Yoel Roth.
The FBI, along with several other agencies, warned Roth that "state actors" might attempt to leak hacked materials shortly before the 2020 election in a bid to influence its results, according to the declaration filed with the Federal Elections Commission (FEC) in December 2020, two months after the platform censored the NYP's story.
Roth stated that the conversation occurred during weekly meetings with the Office of the Director of National Intelligence, the Department of Homeland Security and the FBI, in which they warned him of potential threats to election security.
"These expectations of hack-and-leak operations were discussed throughout 2020. I also learned in these meetings that there were rumors that a hack-and-leak operation would involve Hunter Biden," Roth wrote. The declaration was first reported by the New York Post.
In the news: Grandfather Of Murdered 7-Year-Old Athena Strand Wants 5 Minutes With "Psycho" Suspect
It's unclear exactly when the discussion between Roth and the intelligence agencies occurred. On Oct. 14, 2020, Twitter prohibited sharing of the story, deeming that it violated the platform's "hacked materials" policy, which has since been revised.
Roth's revelations about the meetings with intelligence agencies are similar to those of Mark Zuckerberg, who said in August that Facebook censored the Hunter Biden story after federal law enforcement officials asked him to restrict "misinformation" and "Russian propaganda" ahead of the 2020 election.
The FBI agent overseeing these weekly meetings was Supervisory Special Agent Elvis Chan, according to the NYP; however, Chan claimed not to recall whether the topic of Hunter Biden came up at these meetings in a deposition for a lawsuit filed by Republican attorneys general that alleged collusion to censor speech by federal agencies and Big Tech.
Chan was also one of two FBI agents who met with Zuckerberg to warn him of potential Russian election interference before Facebook censored the story.
Many Twitter executives were unsure whether the Hunter Biden story should have been censored under the site's hacked materials policy, according to internal emails released by Elon Musk and reported by Matt Taibbi.
Roth's declaration was filed in Twitter's defense against an FEC complaint by the Tea Party Patriots against the platform for allegedly censoring the story on behalf of Joe Biden's campaign.
Visit Tampafp.com for Politics, Sports, and National Headlines, or signup for our free newsletter by clicking here.
Android Users, Click Here To Download The Free Press App And Never Miss A Story. Follow Us On Facebook Here Or Twitter Here.
Login To Facebook From Your Browser To Leave A Comment