TAMPA, Fla. – 7-year-old Jennifer Sophia Marteliz was last seen walking home from school in Tampa, Florida on November 15, 1982. She was one block from her family's residence on 15th Street and 109th Avenue in Tampa, Florida at approximately 3:00 p.m.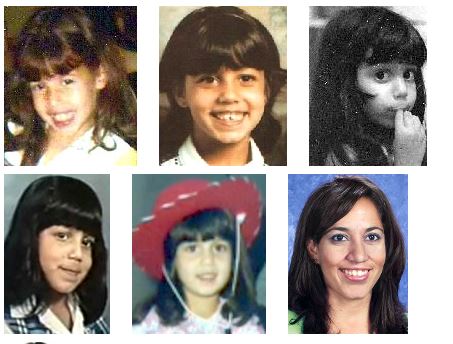 Jennifer asked a friend to watch her as she continued to her house; her friend turned away for a moment and Jennifer disappeared. She has not been seen again.
Jennifer's parents were divorced in 1982. She lived with her father and stepmother, but her mother had legal custody. Jennifer did not get along with her stepmother, and members of her mother's family had contemplated removing her from her father's home.
Both sides of her family accused one another of hiding Jennifer after her disappearance, but eventually, all her relatives were ruled out as suspects in her case.
Authorities suspected that Thomas Peter Welnicki, a family friend of Jennifer with an extensive criminal history for charges ranging from theft to drug possession to minor assault, was involved in her case.
When questioned by the police, Welnicki claimed that he had a psychic vision of Jennifer's abduction and murder.
He said that Jennifer was abducted and strangled by two men. One of them, he said, was in his forties and had a criminal history, and the other man was a blond man in his mid-twenties whom Jennifer knew and trusted, and whose conscience troubled him deeply after the child's death. Welnicki himself matches the description of the blond man.
Authorities believe that Welnicki's "vision" was actually a confession, but he denies this. He failed a polygraph about Jennifer's case, but this may have been because he was taking medication to prevent seizures. Welnicki has never been charged in connection with Jennifer's case.
At the time of her disappearance, Jennifer was a second-grade student at Lassie C. Shaw Elementary School (which was located one mile from her home). She was a good student and well-behaved.
In 2011, her mother self-published a book about it in 2011, titled "Jennifer, Where Are You?"
If you have information about Jennifer and her disappearance please call: Tampa Police Department 813-276-3200
Publishers Note: While The Free Press will always be free for our readers, and ad-supported, we are asking our loyal readers to consider a monthly donation of $3 to maintain our local journalism and help us grow, as we ramp up ad sales locally.
You can click here to support us.
We thank you all for your consideration and supporting local journalism.
Login To Facebook From Your Browser To Leave A Comment