June 23, 2020
By: Martin Fennelly
TAMPA – I'm driving in my car looking at Tom Brady. He is on my dashboard. I'm telling him I have about had it. Tom just stares back, decked out in his new Bucs uniform. I printed it out his photo in his red, white, and pewter as soon as the Bucs released it, and not a moment too soon. The team released 41 photos of Brady the Buc. Why 41? They did not have 42.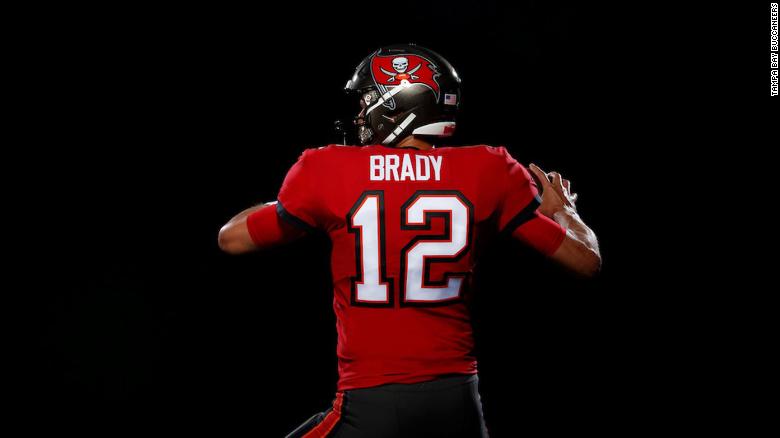 Tom is what I have right now. Sports are trickling back into view, but there are truly troubling signs. No sooner had the Bucs reopened their facility than three members of the organization tested positive for the coronavirus. The Lightning shut things down after three players and several staff members tested positive.
The new abnormal.
Baseball training facilities are being shuttered. The PGA Tour, back in action, made news when golfer Nick Watney tested positive at a tournament. Hockey star Auston Matthews tested positive and is self-quarantine in Arizona. On the college front, there have been double-digit positive tests at Clemson, LSU, Texas.
I look at Tom and shake my head.
True, soccer is back in swing, at least overseas, before piped-in crowd noise. And NASCAR has returned, albeit with a different virus on the loose, the kind only profound ignorance can produce, as the FBI is now on the case, trying to find out who hung a noose in the Talladega garage of Bubba Wallace, the sport's only full-time black driver and an emerging point of light. Monday, a crowd of drivers and crews made a show of solidarity and pushed Wallace's car, with Wallace in it, to the front of the starting grid. Wallace wept and was embraced by Richard Petty. Humanity lapped the field. Meanwhile, just outside the track, Confederate flags continued to flap in the wind. Mouth breathers of the world unite!
Where were we?
More like where are we?
I'll tell you where we are: a surge or two away from no sports at all in 2020.
I look at Tom and wonder if there even is a normal out there to be had.
We don't know what tomorrow holds. I only know that sports fans, especially here in Tampa Bay, would love to get back to what this is all about: idol worship. You and I both know that with Tom Brady, every Sunday is going to be a Super Bowl. It is going to take a top off this town. And did you see Gronk decked out in his new Bucs' duds? This is going to be something.
But here we sit. Here we sit with the real possibility that there will be no Bucs fans at Raymond James Stadium this season, or even that there will be no seasons anywhere. I'll say it again: It is a long way from where we are right now to 85,000 people squeezed into a stadium in Gainesville in a few months. I'm not seeing it at the moment. The president of our country held a rally in Oklahoma the other day, and he couldn't fill the place. What chance do the Bucs have?
Nothing is for sure when it comes to sports. NBA players are slowly beginning to balk at living in a bubble at Disney World to complete their season. They are worried. Baseball is about to shrivel up and die, never to matter again, as owners and players fight over the bottom line.
Dr. Anthony Fauci, my MVP, has said the National Football League is crazy if it doesn't isolate its players in any upcoming season.
Did I mention that tennis star Novak Djokovic tested positive?
At least the horses that ran last Saturday's Belmont Stakes seem to be OK.
We are up against something humans have never come up against. We are doing our best, but it doesn't feel like the NFL, NHL and NBA seasons are just around the corner. It doesn't seem like we will ever have baseball again. When in the hell will we just be able to sit back and enjoy our hero quarterback and our comeback football team? Forget about fans in the stands at this point. I'm just talking about games and talking about games.
I'm looking at my picture of Tom Brady in a Bucs uniform.
I think it's beginning to yellow.
Login To Facebook From Your Browser To Leave A Comment