May 10, 2020
By: Staff Report
The city of Naples closed its public beaches at 12:01 a.m. Sunday. City leaders said the beaches were overrun with beachgoers to start the weekend, so the move is a continued effort to stop the possible spread of the coronavirus.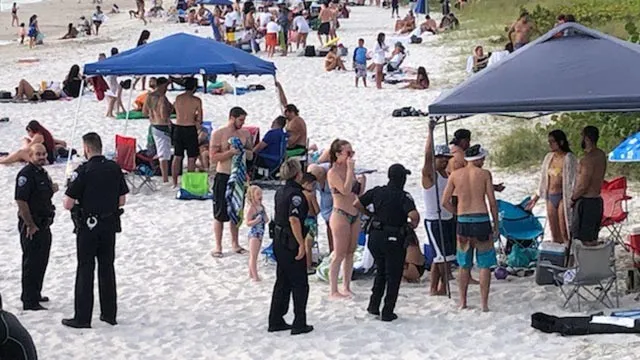 According to the city press release, "In an effort to mitigate the spread of the novel coronavirus (COVID-19) and alignment with CDC guidance and Governor DeSantis's Executive Order 20-112, the City of Naples will be closing all public beaches within city limits effective 12:01 a.m. on Sunday, May 10 until further notice."
Per the city, that means all beach accesses, beach restroom facilities, parking areas, the Naples Pier, Lowdermilk Park and walkways will be closed just after midnight Sunday.
Naples Councilman Gary Price said, "We really wanted to make sure that people were safe, and what I saw today is what I believe to be really not safe."
The city plans to hold an emergency meeting at 1 p.m. Monday to determine a plan for beaches moving forward for beach access, boat launches and the emergency beach closure order.
Yesterday, May 9th 2020, some of our staff members were at the beach in St. Petersburg, where social distancing didn't seem to be an issue, and locals were acting responsibly.
We will update this story after tomorrow's emergency meeting in Naples.
Login To Facebook From Your Browser To Leave A Comment