By Brian Burns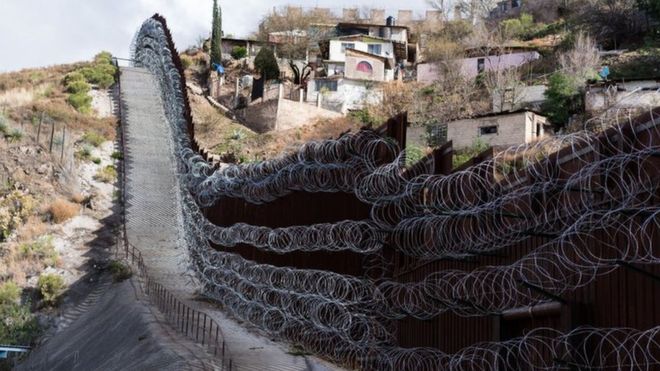 Mexican protesters shut down a US southern border crossing over fears that untested American travelers will spread coronavirus. Donning face mask and holding signs telling American Citizens to "Stay At Home!"
Really? Xenophobes! (Only kidding, they want to protect and preserve their country) ahem.
Yes, Mexico has less than 500 confirmed cases of COVID-19 and they don't want more. Untested Americans coming into their country will only amplify those numbers.
Jose Luis Hernandez, a group member protesting, told the Arizona Republic: "There are no health screenings by the federal government to deal with this pandemic. That's why we're here in Nogales. We've taken this action to call on the Mexican President Andrés Manuel López Obrador to act now."
Mr. Hernandez says that the demonstrations at the border were only the "first warning" to Mexican President López Obrador. The group has called for strict enforcement of a crossing ban to include all US or Mexican citizens for medical or tourism reasons. This ban also includes students who cross each day for education.
Back on the US side of that border, Arizona has over 400 infections statewide, with at least one COVID-19 case in every border county in the state.
We may update this story, or just let it go. Who knows. This is almost exhausting.
Login To Facebook From Your Browser To Leave A Comment