June 1, 2020
By: Staff Report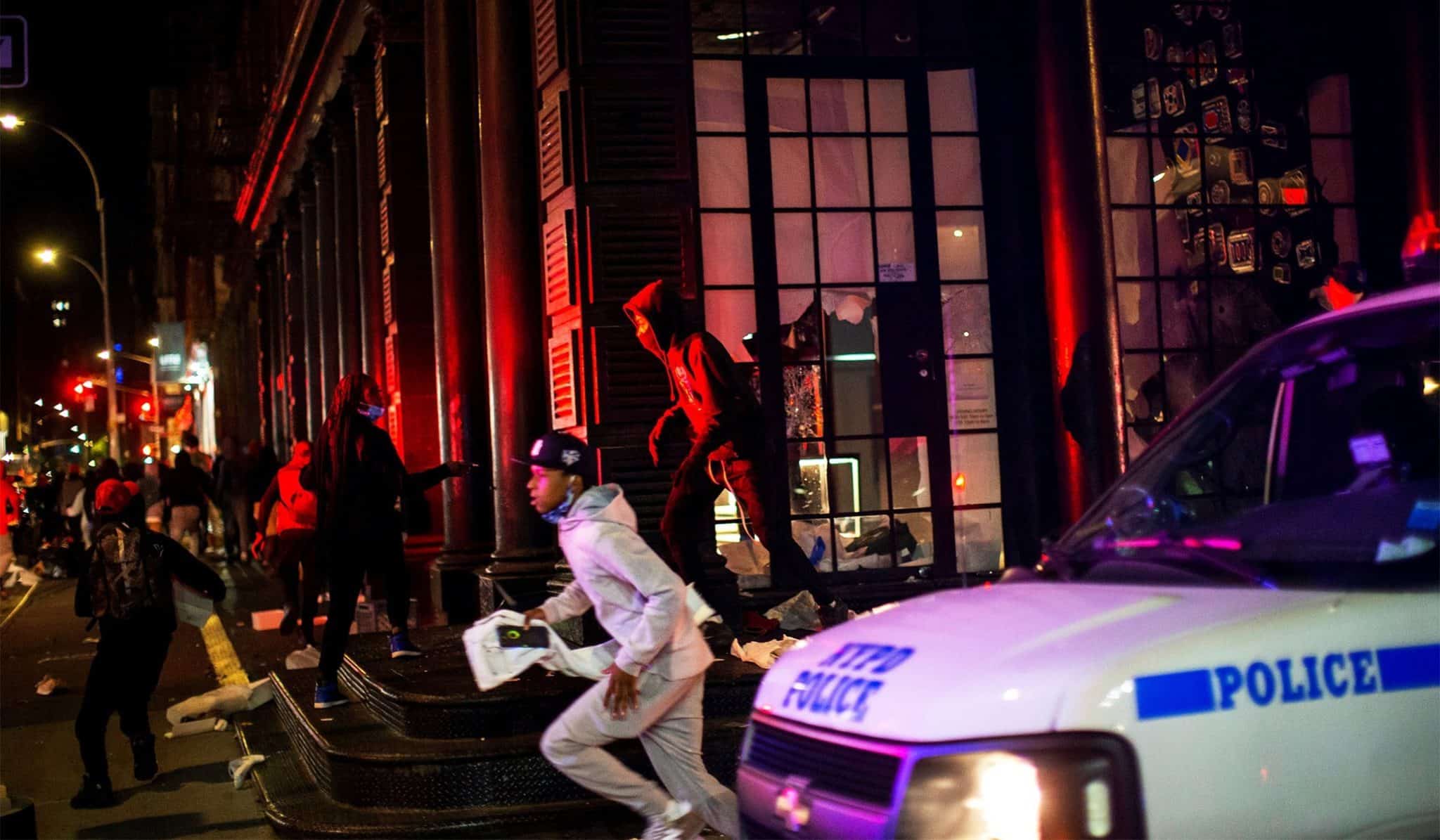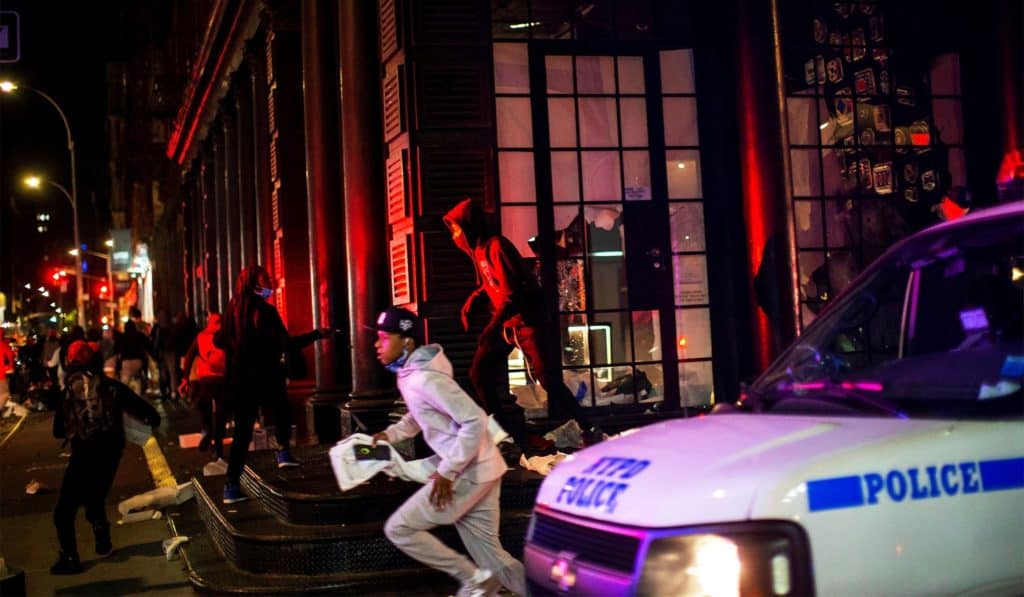 New York NY- Looters are in full swing tonight in New York City. Looters are rampaging through Manhattan businesses.
NYPD Commissioner Dermot Shea said Monday that the SoHo area of Manhattan "had a significant number of stores broken into" overnight, and the department has seen evidence that organized groups were behind the crimes.
"When you see organized people showing up to protest — we had individuals again last night showing up with Molotov cocktails, we had an incident where a police car was shot last night in Queens — when you see incidents like this, turn in a very rapid fashion, there is evidence of an organization at times behind some of these activities," Shea said.
"There is also what you see last night, in terms of looting, people taking an opportunity at the worst time, at a time when we all need to come together."
NY Mayor de Blasio said, ""We can't let violence undermine the message of this moment. We agree on the need for swift action."
NYC has a curfew from 11 PM tonight until 5 AM tomorrow morning.
Login To Facebook From Your Browser To Leave A Comment