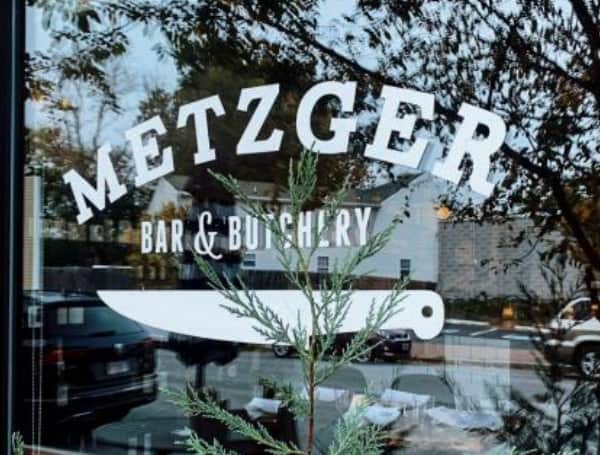 Last week the U.S. Supreme Court heard a case that could reshape who private companies may or may not serve.
At issue is a lawsuit by a Christian website designer in Colorado.
Lorie Smith, the owner of 303 Creative, argues that Colorado's anti-discrimination laws could force her to violate her religious faith by compelling her to design a specialized website for a gay marriage.
Liberals have labeled Smith a bigot and argued that her religious faith does not trump "public accommodation" laws.
Yet outside the court, a pro-life activist offered a personal anecdote on bigotry was readily on display in another setting.
In an interview with the conservative Daily Signal, Victoria Cobb, president of the Family Foundation of Virginia, shared that her group was booted from a Richmond restaurant after the owners learned the group is "unapologetically" pro-life and stands for traditional marriage.  
In the news: After Banning Trump For J6, Twitter's Left-Wing Honchos Came For Rep. Matt Gaetz
The foundation had booked a private room for a private party at the Metzger Bar and Butchery.
Cobb said roughly 90 minutes before the event, the restaurant called to cancel, saying it was unwilling to serve the group.
Cobb said that although the owner described the restaurant as "welcoming and tolerant," which she added is really code used by liberals for "actually being intolerant," she was told, "We don't want to serve you. We're going to deny you access."
"It's shocking that we're now gonna get to the point where we're going to have a political litmus test at the doors of restaurants," Cobb said.
"This kind of bigoted intolerance is not the kind of America we want to live in."
She added that the restaurant went out of its way not to seek a middle ground by hosting a fundraising event for the state's leading gay-rights group.
The restaurant defended its actions in a statement to the Daily Signal.
"Metzger Bar and Butchery has always prided itself on being an inclusive environment for people to dine in. In eight years of service, we have very rarely refused service to anyone who wished to dine with us," the restaurant said.
Yet, the statement continued, "We refused service to a group that had booked an event with us after the owners of Metzger found out it was a group of donors to a political organization that seeks to deprive women and LGBTQ+ persons of their basic human rights in Virginia. We have always refused service to anyone for making our staff uncomfortable or unsafe, and this was the driving force behind our decision."
"All of our staff are people with rights who deserve dignity and a safe work environment," the statement added.
"We respect our staff's established rights as humans and strive to create a work environment where they can do their jobs with dignity, comfort, and safety. We hope you will understand our decision as we understand it is your choice to dine with us or not."
Visit Tampafp.com for Politics, Sports, and National Headlines, or signup for our free newsletter by clicking here.
Android Users, Click Here To Download The Free Press App And Never Miss A Story. Follow Us On Facebook Here Or Twitter Here.
Login To Facebook From Your Browser To Leave A Comment