April 30th, 2020
By Sarah McCormick
For Senior citizens and the Disabled individuals who are living on a fixed income and receiving a Social Security check once per month, it's sometimes difficult to comprehend how ends are going to be met and how these individuals are going to get by on the small amount of money they receive. When news that a $2 Trillion economic bailout would be sent to families at $1,200 per adult and $500 per child, many in the Social Security bracket hoped for some sort of light at the end of a long, exhausting tunnel.
Countless direct deposits were made into bank accounts of millions of Americans via the CARES Act on April 11th, with the remaining paper stimulus checks having been mailed beginning on April 24th. It was announced that there would be a few waves of checks emerging after the first burst, which some individuals are still waiting on.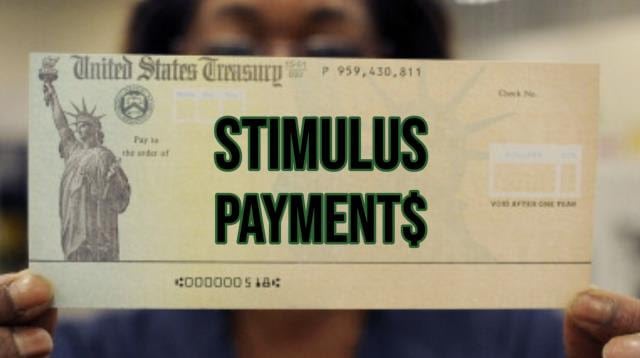 Not everyone qualified for a stimulus check, however.
There were income brackets that one would have to meet in order to be eligible for a stimulus payment. For example, for a single filer who earned less than $75,000, they would receive a check of $1,200. Married couples who filed taxes jointly in 2019 and earned $150,000 or less were eligible to receive a $2,400 stimulus payment. Those who receive Social Security would fit into the eligible bracket, as they don't receive or earn anything close to $75,000 or $150,000 in total per single or married couple per year.
That's why when the first wave of stimulus deposits emerged, Seniors, the Disabled, and low-income families were waiting eagerly to receive their deposits – and for many of those individuals, those checks have yet to arrive.
Originally, recipients were instructed to file tax returns if they hadn't done so within the past two years – which many of them had not, being that they didn't earn or make enough – and eventually, the AARP stepped in to offer opposition to that due to the fact that it would cause undue stress for individuals like seniors who don't have access to technology.
Delays then manifested in the form of the Social Security Administration having to compile lengthy lists of Social Security beneficiary information, including bank account information, and submitting those lists to the IRS.
The IRS announced this week that these long-awaited stimulus payments should finally begin to be sent out to those on Social Security.
The average Social Security payment is $1,500 monthly. For Floridian seniors, that budget speaks for around 90% of their total income.
Says Michelle Quinley, "I know that there are some recipients that received their payments last night after 6 PM, and some that received theirs today. As for my husband, my sister and myself, we didn't get one yet, so at this rate, I don't know if we will get one at all, or why we wouldn't be." She goes on to say, "Now, that being said, when all of this started, I wondered why Social Security Disability recipients would be getting one because we didn't lose jobs. But, then I realized people on Disability had to go against their budget to buy things they needed like toilet paper and cleaning products – and the expensive brands because those were the only options. It left us having to go an extended period without money, more so than we normally would."
The IRS has also set forth stipulations for certain individuals who fall into a bracket who also receive SSI.
Those who receive Social Security and have dependents under the age of 17 and have not filed taxes within the past two years will need to do so by May 5th in order to receive a payment, or their stimulus payment may be reduced from what they would have originally gotten. Additionally, there is another option.
If you did not file taxes and would prefer to fill out a simple online form to get your stimulus payment, you can do so on the IRS website by clicking here.
For people like Michelle who eagerly await a payment, time is of the essence.
The good news is, with payments now in the process of being sent, the money should reach those who need it most in no time.
In the meantime, those who need financial help or help with food should reach out to their local United Way 211. And for everyone else who may not be affected, checking on your elderly neighbors and family members to ensure they have the essentials they need could make all the difference for someone who is struggling.
Stay tuned to the Tampa Bay Free Press as we bring you updates as we receive them from the IRS.
Also online:
Login To Facebook From Your Browser To Leave A Comment