PINELLAS COUNTY, Fla. – Two people have died Friday morning after an SUV and motorcycle collided in St. Pete, around 4:20 AM, according to police.
The crash happened at the intersection of Roser Park Dr. S and 4th St. South. Police received the call at 4:23 am about the collision.
Investigators say the motorcyclist died at the scene and three people from the SUV were transported to the hospital, where one person died and a second person is in critical condition.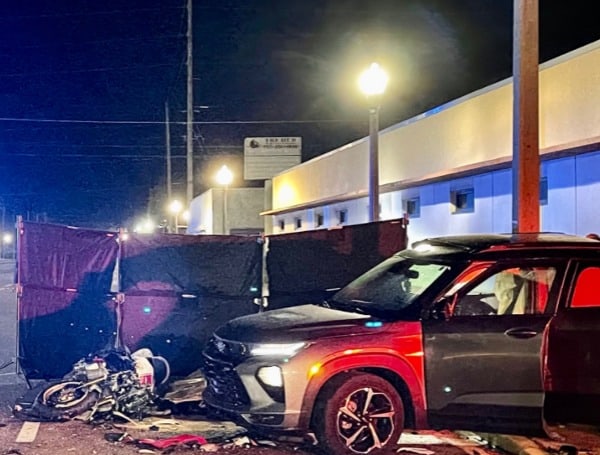 "Please avoid the area. 4th St. S between 9th and 11th Avenues S will be closed in both directions for several hours, while our Traffic Homicide Unit investigates," said police.
We will update this story when further details are released.
Subscribe to our newsletter!
Login To Facebook From Your Browser To Leave A Comment