June 26, 2020
By: Press Release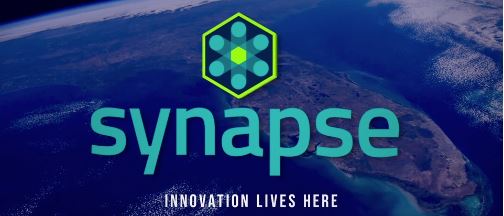 CLEARWATER Fla. – Synapse Florida, the leading online and offline Innovation Hub in the Tampa Bay area, has announced a marketing partnership with Sunshine State Hackathon, a Hackathon focused on coming up with solutions for the Covid-19 Crisis. The Sunshine State Hack is modeled after TheGlobalhack.com, a global online event that brought together over 12,000 participants from over 100 countries to come up with innovative solutions to deal with Coronavirus. Topics that will be covered include: Health, Small Business, Coworking, Pandemics, Banking, Insurance, Survival, Lifehacks, Jobs & the Future of Work.
The SunshineStatehack.com is the brainchild of Cal Tiger, a local Clearwater-based entrepreneur, Carol Bolger, a former USF graduate who runs a software development firm from her home, catering to small business clients and Rein Gottschalk, a Clearwater-based Database expert who has been working on next-generation AI, DevOps & Blockchain technology via Garage48.org, a Brick n Mortar Incubator based in Tallinn, Estonia.
The project was initiated by a Telegram message from Rein (@reinman59) to Cal (@Cal_Tger) on March 25th (3/25/20), about his work with Garage48.org, a global nonprofit working on using technology for Crisis Response and Post Pandemic phase of the Covid-19 Crisis. Estonia is the most wired country on the planet and has been featured multiple times on Forbes, Wall Street Journal, CNN and Harvard Business Review, etc.
Rein has been interested in developing a Supply Chain Solution (i.e., SCM) to solve the Food & Grocery Supply Chain management problem in Florida. Currently, one of our advisors is working as an Associate Director for Sam's Club Blockchain Center of Excellence at the University of Arkansas,and we feel that are in a position to develop client relationships with Enterprise Clients by working on smaller, local projects in conjunction with some of local partners, for example, Blockspaces.io, which has established a local Blockchain Incubator.
Sunshine State Hackathon is the collective work of a scrappy team that includes in addition to cofounders Cal, Carol and Rein the following members: Alexis Grisham, a Software Developer who has been thru the Suncoast Developers Group Bootcamp; Charles Enslin, a former US Navy Veteran who is a Cloud and Data Analytics Executive, DheerajK, an MS student at USF Muma School of Business, who is working on his master's program in Data Science, Christine LaFerriere, RN, a local Telehealth Nurse and Jose Alexandro Gomes who is working as a researcher on Pandemic and its effects on Brazil's indigent population at Universidade Federal Fluminense in Rio De Janeiro.
In addition, we are grateful to the services of JoyGrace Harmony, our extremely efficient Virtual Assistant as well as our Clearwater sponsor, Sandeep Seth, owner of Indian Bistro, who have supported us during this Crisis.
Please see more on our new website (thanks to Alexis) and our Devpost Signup Form, which was put together at the last minute by Dheeraj from USF. If you like to sign up for the upcoming hack, use the Signup link below, and if you wish to donate to our 501c3 Registered nonprofit, pls click on the Donate Button.
To discuss Corporate Sponsorships, please call Cal Tiger @ 727-565-8954.
Links:
Sign up: https://sunshine-state-hackathon.devpost.com/
Publishers note: While The Free Press will always be free for our readers, and ad-supported, we are asking our loyal readers to consider a monthly donation of $3 to maintain our local journalism and help us grow, as we ramp up ad sales locally.
You can click here to support us.
We thank you all for your consideration and supporting local journalism.
Login To Facebook From Your Browser To Leave A Comment