June 24, 2020
By: Staff Report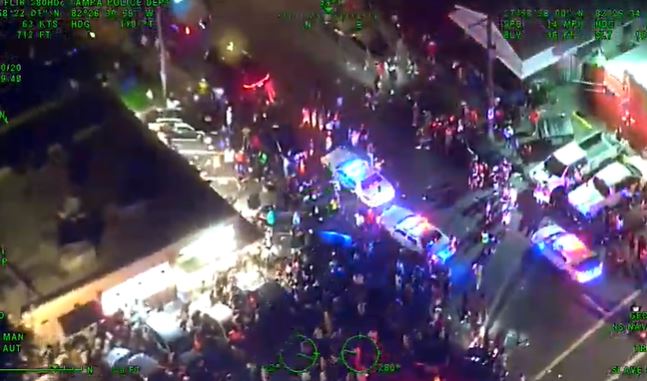 TAMPA Fla. – On Friday, after 1 a.m., officers responded to 15th St. N/26th Ave. E for a shots heard call with possible victim. A large group blocked all four intersections and became aggressive, when officers attempted to locate victim.
They surrounded officers, threw bottles and glass, jumped on vehicles. One arrest made, Aaron Lamar Brown (DOB 1-14-94) for resisting with violence, resisting w/o violence, failure to obey a lawful order and violation of probation. One officer hit in the head received a small laceration and swelling. He was treated and released from the hospital. Another officer was hit with a glass bottle to the back of the head.
Early Monday morning, officers were dispatched twice to the 7-11 at Hillsborough and Nebraska regarding a subject stealing items from the store, suspect was gone before they arrived.
At 2:15 a.m., officers responded a third time. The first officer on the scene tried to take the subject into custody. The subject became violent and tried to take the officer's gun. The subject struck the officer several times in the face. Back up officers arrived and the subject continued to violently resist until taken into custody. Officer Charles Bourne received multiple cuts and abrasions to his face. The officer is an 8 year veteran with the department.
Login To Facebook From Your Browser To Leave A Comment