May 9, 2020
By: Jensen Diaz- Special To The Free Press

After the 2019 season, Rotoworld, USA Today, and NFL.com ranked Bucs GM Jason Licht the second to worst General Manager in the league, trailing only Redskins' Bruce Allen in each ranking. Five years into his Bucs tenure, Jason Licht is almost the unanimous least valuable GM in the eyes of the media.
The Bucs on-field product has been mediocre, agreed, but many Bucs fans agree about our talent on both sides of the ball. Our record doesn't accurately represent the quality of players assembled by Licht through both the draft and free agency.
He executed franchise and culture-changing moves during the most crucial offseason of his career, providing him job security for years to come. Contrary to the beliefs of Bucs Nation, I conclude that Licht's transactions over the years made us what are now, contenders.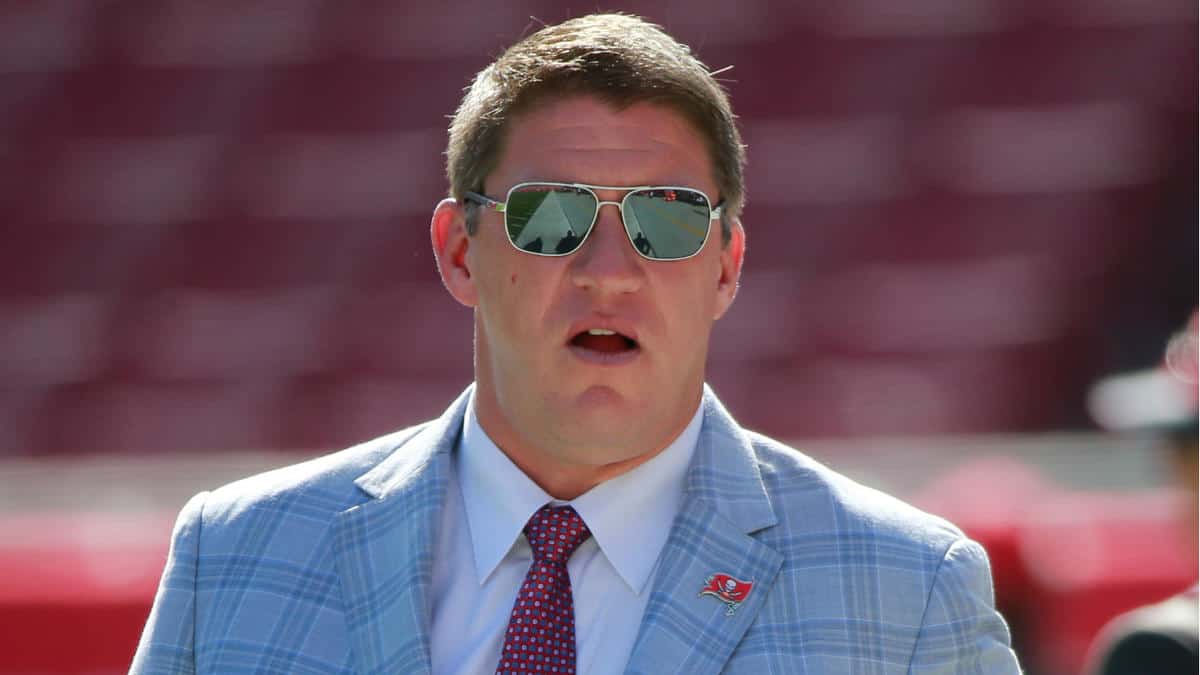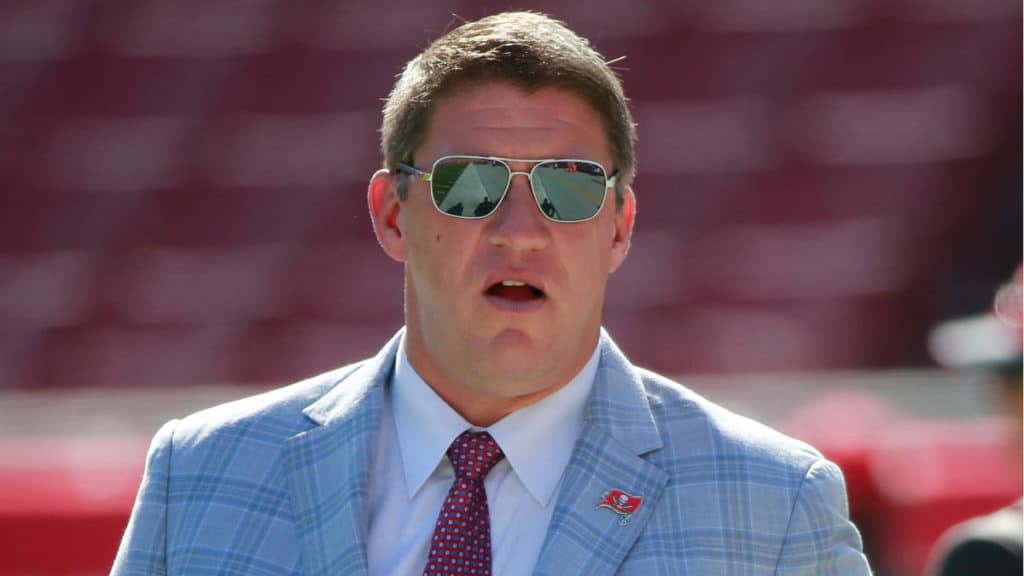 Any draft expert can agree that Jason Licht has had some questionable AT BEST draft picks and free-agent signings. Aguayo in the second round is a hot take, but he was the best college kicker in history. He undeniably got the YIPS, I forgive Licht on that one. Losing games because of missed kicks was becoming more routine than losing games in general, so I don't mind Licht taking two kickers in two years, and now we have a 55+ yard boot in Matt Gay.
Hargreaves is an absolute shame of a story for a hometown kid and Gator standout to continuously suck on the field and seem to care more about Instagram fashion than perfecting his craft. LT Laremy Tunsil should have been the pick over Vern, especially after LT Anthony Collins completely flopping as a free agent signing for Licht.
DE Michael Johnson and G JR Sweezy just collected checks from the Bucs while contributing to the team like practice squad players. However, Licht corrected those positions with NFL sack leader DE Shaq Barrett and the recently less-flagged Ryan Jensen.
Lastly, Chris Conte wasn't necessarily a bad acquisition, but damn did he suck. My favorite recent drafts that prove
Licht's ability to construct a roster are 2019 and 2018. In 2019, he opted to go best player available at pick #5 "even if he was only a MLB", as the haters would say. Devin White's hawk down and forced fumble in Seattle is all I need to see to know he is going to be the leader of our defense for 10 years.
The second-round picks get more interesting because COLD TAKES exposed candidate of the year Spencer Sayre begins chirping about Greedy Williams. Selecting Sean Murphy Bunting over Greedy Williams was it for Spencer, he was ready to be the Bucs GM himself and run the show; "what a dumb pick, a kid from Central Michigan?"
After one season, Greedy Williams has yet to intercept a pass or force a fumble, while only defending two passes. Low key pick and rookie standout Murphy-Bunting had one forced fumble, eight passes defended, and three interceptions, taking one of those to the house for a touchdown in his home state of Michigan.
After the pick, I trusted Jason Licht to DO HIS JOB and pick the best player he has been scouting all year. Even though I didn't know who Murphy-Bunting was coming into the draft, I trust the experienced professional GM and his scouting department to make a better draft pick for my team than I would, especially my friend and Jason Licht hater Spencer.
Let's not forget third-round steal, Jamel Dean, who will be a lockdown corner for us if he can stay healthy. During the 2018 draft, the over-saturation of Florida State fans in Tampa (who loved rocking FSU gear to games just because we had Jameis) wanted Licht fired before the end of the 1st round. Ignorant Bucs Fans to this day will say Vita Vea instead of Derwin James was a bad pick. A real Bucs fan is in awe of the freak of nature DT we will have anchoring our DL for years.
Remember, the days of zero Bucs pass rush and constant pressure on our horrible secondary to cover the best receivers all over the NFC south. By giving Barrett a prove-it deal, trading for JPP, signing Suh, and drafting Vea, the Bucs have gone from bottom five DL to top five DL, which is crucial for our young, but talented secondary.
Because of Derwin's inability to stay on the field, Vea's immense potential and our newest Safety addition Antoine Winfield Jr, who will certainly be a baller if the apple falls close to the tree-like they say.
Also in the 2018 draft, Licht addressed a need, selecting electrifying RB Ronald Jones, who can be a promising young runner behind our new OL. And Despite the haters saying we should have taken the injury-prone Guice, Licht made the right pick again. The year prior, Licht put together a solid 2016 draft. Chris Godwin is a GEM of a second-round pick and its shocking that 83 players were picked before him. Godwin is so good that he alone makes this a good draft. Kendall Beckwith was a sneaky and valuable third-round pick until his tragic car accident possibly ended his career, it's a Bucs life. Justin Evans is another talented player who, like Beckwith, has injury problems that keep him off the field.
Our draft recap ends here because there is no need to defend Licht's 2016 picks. In this year's draft, Bucs Nation was blessed with Tristan Wirfs. Although a 4th round pick was given to move up to 13, significantly more draft capital would have been spent moving up to 9. Tom Brady's quick-release will Wirfs' his transition into the NFL while simultaneously making LT Donovan Smith play better. He is the perfect addition to the right side of our line, the weaker side of our unit. Did you see that man jump out of a pool?
Antoine Winfield Jr's ball-hawking and playmaking capabilities is the ideal fit for the back end of our defense. I can say with confidence that our front seven will be disrupting opposing quarterbacks, and Winfield Jr's ball skills and instincts will give #12 extra opportunities to score. Despite casual Bucs fans falling in love with JK Dobbins or settling for Zach Moss, Licht snagged a three-down back out of the SEC, Keyshawn Vaughn. Vaughn's tape proved his big-play ability and his pass-catching/blocking skills, and I trust Licht that this was the best compliment to Ronald Jones and Tom Brady available in the third round. Bucs twitter legend @BucIt called the Tyler Johnson pick and all of Bucs Nation is hyped about our new WR3.
Minnesota fans that followed Winfield Jr to the Buccaneers can only rave about Johnson's college success and potential. Tyler Johnson will be a pick that proves Jason Licht does his homework and executes on draft night. The hot seat is now frozen and casual Bucs fans are no longer calling for Licht's head. Jason Licht brought Bruce Arians, Todd Bowles, Tom Brady, and Rob Gronkowski to Tampa Bay and I'm proud to say I've stood by him since day one.

We have an elite offense, talented defense, and an overall stacked roster that will be well-coached, and Jason Licht is the mastermind it.
Login To Facebook From Your Browser To Leave A Comment