June 1, 2020
By Tiffany Razzano
ST. PETERSBURG – Tyrone Square Mall in St. Petersburg closed its doors to shoppers Monday.
Susan, an employee in the mall's management office who did not provide her last name, confirmed that the mall was closed, but directed The Free Press to contact Lividini & Co. for more information. Lividini is a public relations firm that represents Simon Property Group, which owns Tyrone Square.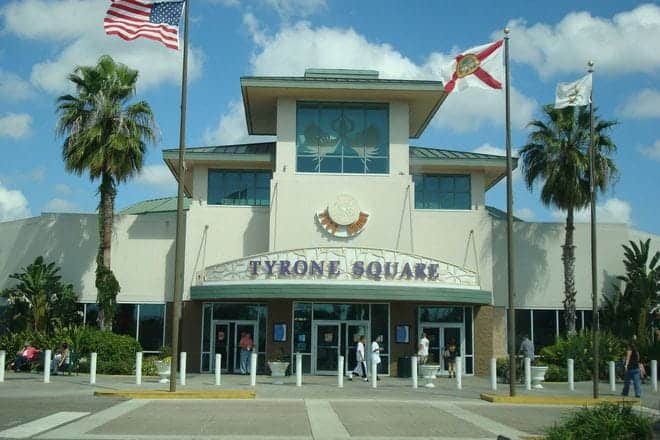 Mall manager Jenny Wilson also said all media requests needed to go through Lividini.
Kylee Kaetzel, a manager at Lividini, stated in an email to The Free Press that media should "visit the property's website for all information."
The Tyrone Square website indicates that the mall was open today, welcoming shoppers back after its closure during the COVID-19 pandemic.
An outgoing message when calling the Macy's location at the mall stated, "Due to conditions beyond our control our store is currently closed."
There was no response at other stores in the mall, including 3-2-1 Books, Hot Topic and Old Navy.
Social media posts by area residents speculate that Tyrone Square could be closed due to the potential for civil unrest in the area. Following the death of George Floyd, a black man, while in the custody of Minnesota police, demonstrations against police brutality occurred across the country, including in the Tampa Bay area.
On Saturday, peaceful protests in Tampa were followed by the looting and burning of businesses in the University Mall area. International Plaza and Bay Street, and Westshore Plaza, both located in Tampa, closed Sunday in response to the violence but re-opened their doors Monday. Westshore kept regular hours today, 11 a.m. to 7 p.m., while International Plaza closed several hours early at 4 p.m.
Ken, a security supervisor at Tyrone Square who declined to provide his last name, said that he's "not at liberty to share" the reason for the mall's closure. He said the mall will reopen Tuesday keeping its regular hours from 11 a.m. to 7 p.m.
Login To Facebook From Your Browser To Leave A Comment