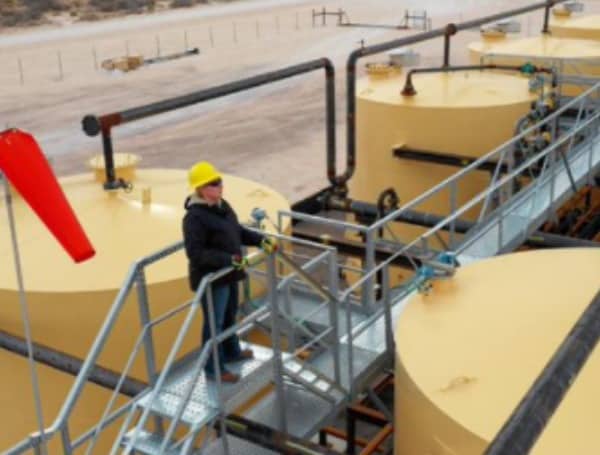 What is the most important goal in business to achieve? Is it to break even? Sure, that's certainly a nice outcome, one you probably pursue. Is it to become well-known in your field? Well, while pure exposure is nice to have, it doesn't always translate into actual customers.
From time to time, it's good to think about the essential metrics that you'll invest in regardless of the result. For example, research and development is an important part of many brands' strategies for growth and innovation, designed and developed specifically to keep them innovative and competitive. Without this, they risk a competitor getting to 'the next best thing' before they can.
But sometimes, investments are more rudimentary and essential than even trying to stay competitive. That is, without certain considerations, like a happy workforce, an ability to actually deliver your value through logistics, or the means by which to brand yourself, no forward momentum can be found.
Safety is the best example of this. Without safety, nothing is guaranteed. A business with too many safety incidents, or with products that cause injury or harm, or a premise that is less secure than it could be – even a successful business may be forced to close and will certainly alienate those around them. The mistake here is thinking that safety is something to take for granted, just because incidents happen less frequently than you may expect.
In this post, we'll discuss why investing in business safety is essential, and moreover, how to do it correctly.
Essential Safety Equipment And Up-To-Spec Uniforms
Safety equipment is non-negotiable in any business that handles hazardous, heavy or sensitive materials. In a workshop, for example, ear defenders, eye protectors, and heavy aprons will be important. It's also essential to make sure any uniforms you provide are to-spec, such as reflective materials on high-visibility jackets allowing quick and easy identification of anyone on the site.
Your equipment must be regularly inspected, reviewed, and inventoried. This will allow you to ensure the stock levels of every piece of kit are present and can be searched. It's also important to make sure that any reports given by your staff or managers regarding the condition of the equipment are taken seriously. Any equipment failure or provision that fails to secure safety can ultimately lead to your own personal liability. While you may have liability insurance, if you have regular and unacceptable mishandling of the tools and equipment given to your staff, then they may have a case for litigation.
But of course, rather than worrying about any lawsuits, we must worry about safety. If a job cannot be provided with the correct equipment depending on the compliance standards of your country be that OSHA or HSE for example, then the job cannot take place. It's as simple as that, and so operational planning and careful logistics must be planned for.
Operational Safety & Security
It's good to invest in measures that can remove the danger or eschew unnecessary risks within your team. So for example, many dangerous manufacturing processes have become automated, meaning that no longer do staff have to hand-operate machinery for the manufacturing line.
You may be surprised just how many practical uses this perspective can have for your own team, even if it seems as though you wouldn't need to. For example, the Teledyne FLIR SIRAS drones can provide clear thermal imagery and remote viewing possibilities to site managers, those inspecting or taking the time to recce a location, or even helicopter rescue teams looking for the lost hiker halfway up the mountain.
Eschewing risk, providing convenience, and allowing for a wider degree of operational planning possibilities is certainly worth your investment, because this could also be considered an investment in your productivity. The more completely a task can be attended to and the reduced risk you resolve over the years is certainly going to make your brand more effective, as well as ensure it delivers on time during vital tasks.
Public Safety, Signage, Hosting Responsibilities
Of course, it's not just your staff that you have to protect. It's anyone who could ever have anything to do with your business. This sounds like a large task of course, but really, you have a great degree of control over the contact points and relations you build, and from there, exactly how you influence their experience.
If you run public-facing premises, great signposting, essential lighting, perfect fire evacuation instructions and glowing signs showing the nearest exit, and up-to-date fire alarms and sprinkler systems are worth using. A worthwhile CCTV system can help you ensure everyone is watched over by an effective security team – while a sign-in point and provided guest passes in buildings can help you keep track of how many people are in the building at one time.
It's also important to consider the unique businesses that deliver hospitality. If offering food and drink, then investing in essential refrigeration and freezing capabilities as well as assigning a third-party health inspection service with harsher criteria than the actual public health body makes sure your staff and bartenders are on their best behavior and able to deliver value within the correct safety parameters. Always seek to make sure these safety structures and services work with one another and provide regular, up-to-date reviews of your protocols. This will ensure that in the long run, you're better provided to deliver value going forward.
Quality Assurance
When we think of quality assurance, we tend to think of if our product or service works functionally and if it delivers the value we advertise. For example, let's say you manufacture and sell mattresses. You will no doubt sell the values of this mattress, such as its comfort, support, long-term quality conditioning, and perhaps a healthy program where for every ten purchases you donate one to a homeless shelter as part of your unique value offered.
But while the quality assurance will no doubt check for the density of the mattress, or to make sure its seams have been stitched correctly, it should also check thoroughly to ensure it meets compliance measures and is also as safe as possible. Correcting the right placement of the springs, ensuring hygiene during manufacture and transit, ensuring the fabrics are non-irritant, and writing essential safety advice in the manual with each sale – such as keeping the product away from naked flames, is key.
Without quality assurance, even the most well-designed products can have misprints, and even the most well-curated services can fail. Regular randomized testing, as well as an evaluation process before allowing your products to leave is all crucial.
Feedback, Site Reports, Complaints & Reviews
While your policies and protocols surrounding the assurance of safety will no doubt be curated with many different well-thought-out principles, they should never be considered completely ironclad when feedback is possible.
Let's say that an operator complaints about safety restraints because they're too tight, and thanks to his frame, he cannot appropriately fit them while on the job. Instead of brushing the professional off, we may discuss the chance of investing in correct sizing or taking them off the job so they won't gain unnecessary exposure, and assigning them elsewhere.
Product complaints and reviews can also go a long way in helping you identify problems before they become real disasters. This can help you identify oversights that may have made it through the compliance review and QA processes. If a customer states that the mini-oven you sold them often sees its ring-burners sink into the top of the frame due to the heat, then that's a massive oversight. If it only happens in one oven out of a thousand, that's still a vast safety flaw that may demand an entire recall, redesign, or renovation of its manufacture.
Safety Overrides Reputation
Sometimes, the reputation of admitting a mistake and getting ahead of any problems is much less demanding or destructive than ignoring it, or worse, sweeping these problems under the carpet. Don't think that this latter point is only something mistaken and incompetent companies fall into.
For example, Boeing, a famed airplane manufacturer, once took steps to hide the MCAS system which forced the nose of the plane down if a minor sensor malfunctioned. This system was hidden from the pilots of the airlines buying the new models, as Boeing wanted to compete with Airbus by advertising the fact that no pilot would need further training if they'd flown a previous model before. As such, over 300 people died from two crashed flights, and Boeing covered these decisions up until law enforcement found this info. Thanks to this event, reputational damage will stain their legacy forever.
Sure, the stakes may not be as high with your enterprise or organization, but as you can see, anything but pure candid development and taking reports seriously can lead to unacceptable safety issues. It's not worth taking that risk.
With this advice, we hope you can see how investing in business safety is essential, and why doing so is crucial. With that mindset, you're sure to keep your priorities well-defined.
Visit Tampafp.com for Politics, Sports, and National Headlines. Support journalism by clicking here to our GiveSendGo or sign up for our free newsletter by clicking here.
Android Users, Click Here To Download The Free Press App And Never Miss A Story. Follow Us On Facebook Here Or Twitter Here.
Copyright 2022 The Free Press, LLC, tampafp.com. All rights reserved. This material may not be published, broadcast, rewritten, or redistributed.
Login To Facebook From Your Browser To Leave A Comment