By RICK MAYER
RUSKIN − A wandering eye can be excused after stepping into Heart to Home, a home decor business featuring refinished work by the owner, Sarah Sheppard.
The front room is a tight fit, though, so step cautiously as your head gimbals amid tables, chairs, chests, desks, picture frames and myriad other accent pieces, many of them custom redo's by Sheppard, often in a popular coastal or country themes.
"When people walk in the door, I'm not sure what they think," says Sheppard, who has worked in the store for three years but took ownership last August. "If they are in love with it or if there is so much stuff that they have to look around. But usually people take a few strolls around the shop."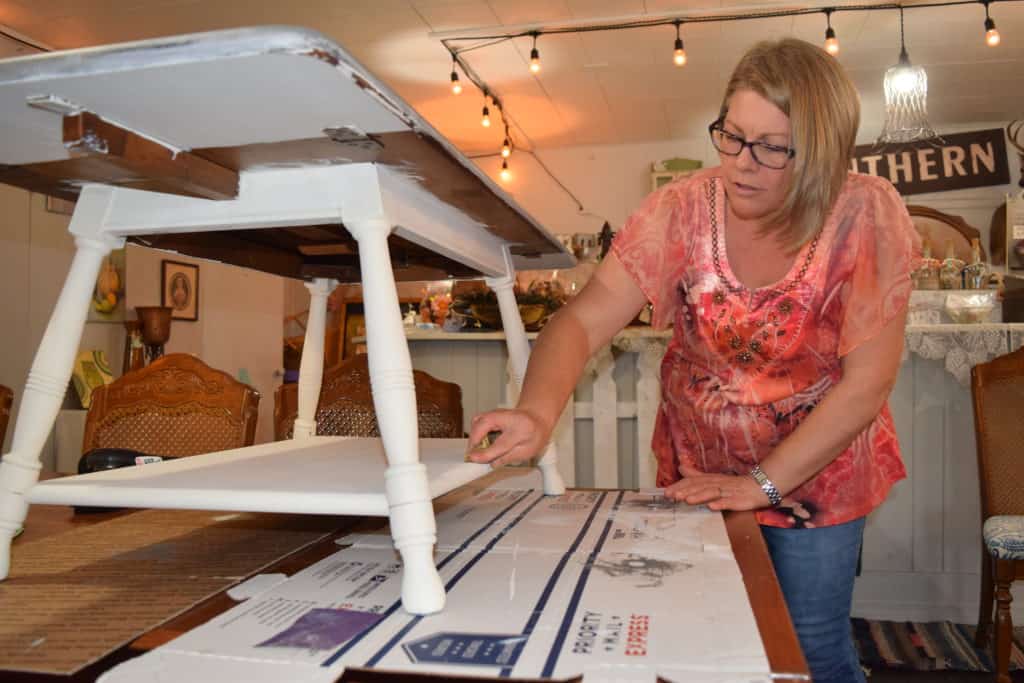 Sheppard says her handiwork is more craft than creative. However, her modesty oozes with confidence − that she can take furniture you may not like and "turn it into something that you absolutely love again."
Case in point: At the doorway, you bump into a darling table and chairs, which Sheppard repainted for a customer in a weathered, glazed gray. Like many pieces in the store, there's an interesting backstory.
"I buy the furniture," she says. "It's usually furniture that people don't want anymore. This one came from Facebook Marketplace. A gal up in Brandon was getting rid of it. It wasn't in terrible condition."
The dining set sat in the back of the store nearly a year before she began to work her magic. "It had some nicks and bruises. I sanded them out and painted it," she says. "I was going to paint it white and leave the bottom as bare wood."
But plans change. A local couple thought it would complement their coastal motif. The project needed a little extra love to make it happen, however. "She called me and asked me if I could go to her house and talk about their space," Sheppard says.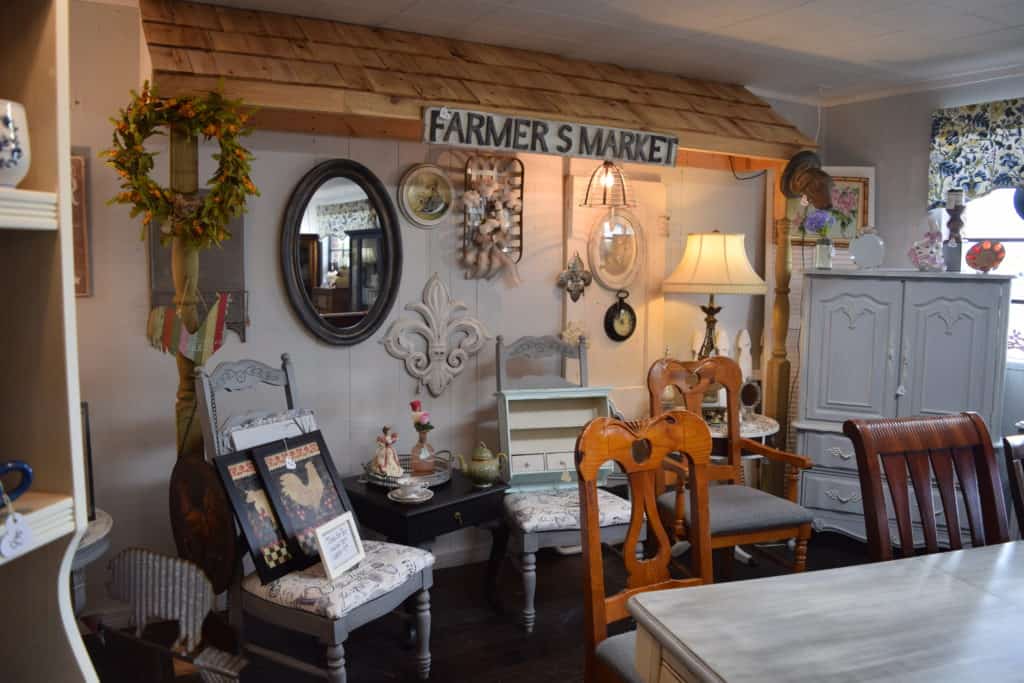 The customers wanted the table to look like weathered wood.
"But this is not a solid wood top. It isn't something I can strip, stain and (paint) wash. So it's something I have to do with paint," she says. "I did a custom 'test' piece and sent a picture." They said, " 'Let's do it.' So I did. It was a fun piece.
"When I first started, I did not think it would turn out this way. I called and said come take a look at this table and tell me what your thoughts are. (The wife) came in and said, 'It's a little bit too light, can we bring in more of the darker gray.' Sure, I can bring in more of the darker gray. So, I took the paint that I had and made it a glaze. She loved it, so I sealed it."
Sheppard's dedication, pricing – and welcoming personality – attract return patrons, some who stop in just to chat while she sands or shellacs.
"A lot of pieces I have acquired recently have been from friends," Sheppard says. "People who have said, 'Can you fix this? Hey, do you want it? Hey, Sarah, I've got this piece, what do you think?' "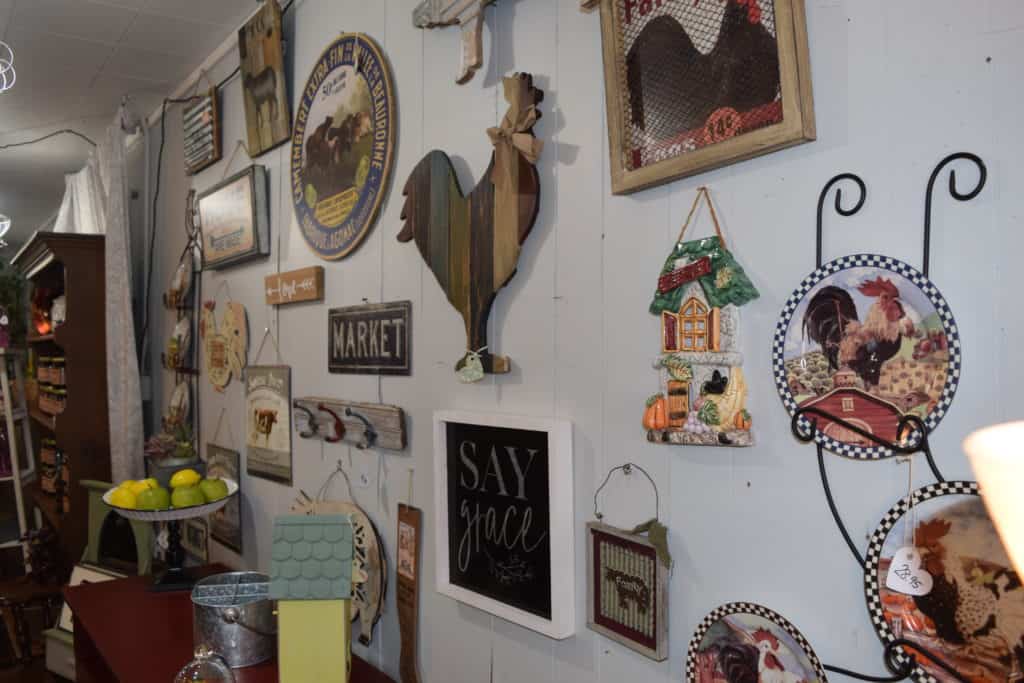 What's neat about Sheppard is that, although she had dabbled in arts and crafts, she didn't begin painting furniture until five years ago while taking classes at Shell Cottage, a once-popular and now-defunct decor shop in Ruskin. Her husband, James, encouraged her to "go for it."
Even neater: Her entrepreneurship is the result of serendipity.
Not long ago, Sheppard was toiling as a medical biller. Then, she spent eight years as children's pastor at Destiny Church in Ruskin. In 2016, she left the church to handle the books for a friend's business. Yet, she still wanted a job where she could "be around people and do something."
About the same time, Donnell Shaft opened Heart to Home at 1112 W. Shell Point Road. Shaft was looking for help, but working in a decor store was nowhere on Sheppard's radar. Then destiny arrived at, of all places, the BMO Harris Bank on U.S. 41.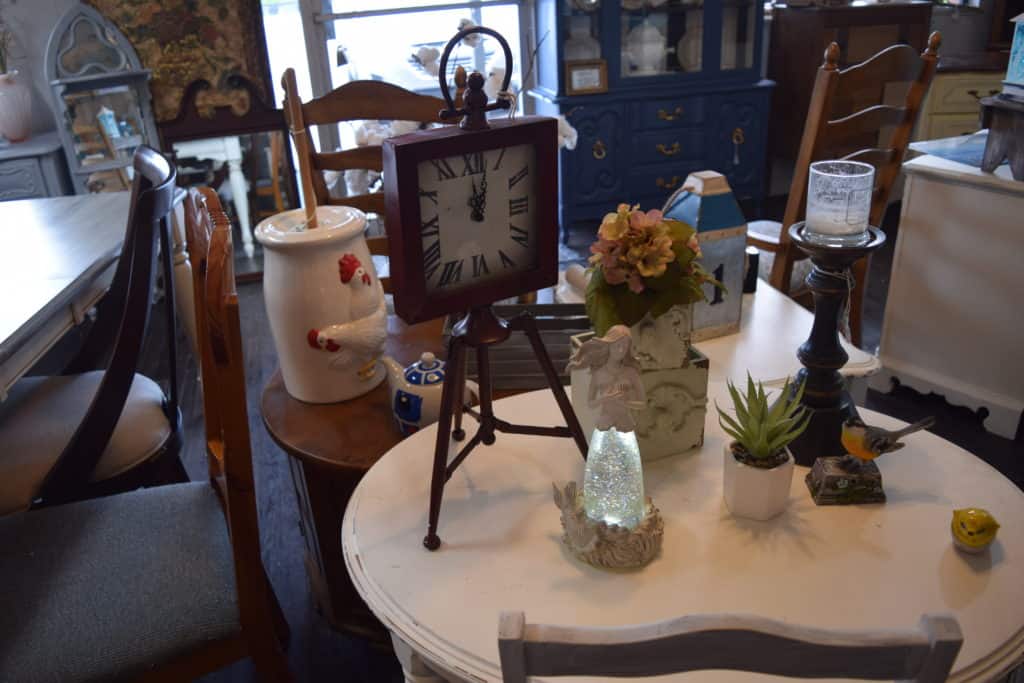 "I had gotten a random email from some 'scam artist' about a job up in Tampa and I was laughing about it," she remembers. During a regular trip to the bank, she discussed the alleged opening – and brought up her furniture skills – during a casual conversation with branch manager Deb Adams.
Adams, of course, didn't know Sheppard was looking for work or could paint furniture. But once she found out, she said, "I know the perfect person," Sheppard recalls. A meeting with Shaft was arranged, and the rest is history.
"(Shaft) said, 'I really like you, when can you start?' Sheppard says. "So I started in March of 2017 and really thought I was just going to be painting furniture, running the register … and maybe cleaning the toilet once in a while."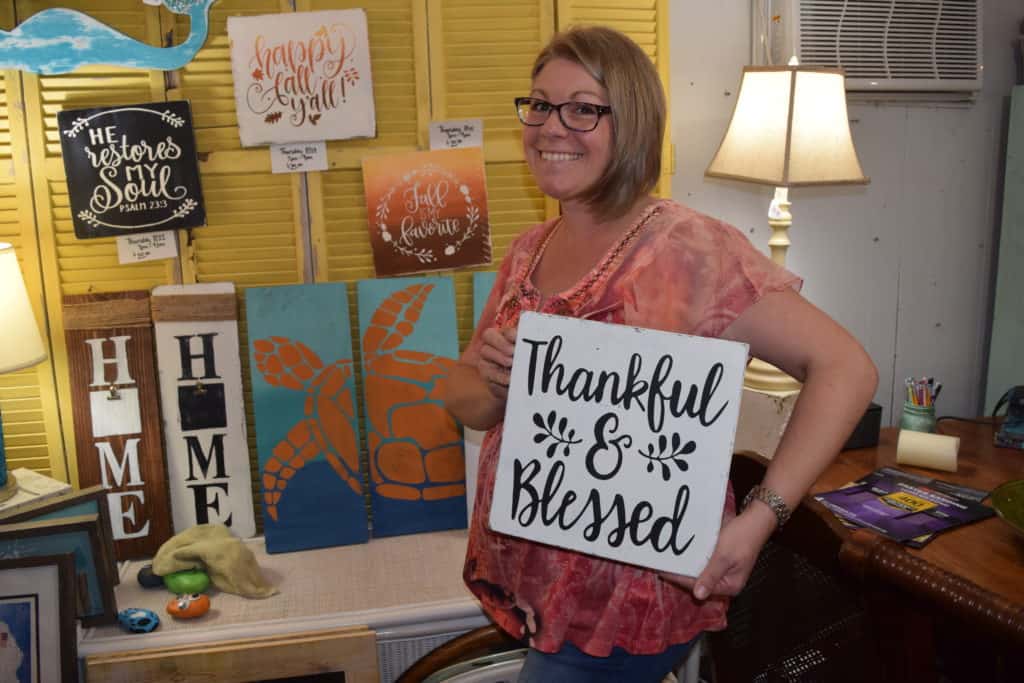 In no time, however, Sheppard was basically running the shop. Last July, Shaft decided it was time to step away and asked Sheppard to take over.
An appreciation for reinvention inspires Sheppard to share her expertise with others. Heart to Home offers workshops on subjects such as chalk painting and creating porch signs.
"If somebody says, 'Hey, oh, wow, I'd really like to do that or I wish I could have my furniture redone like that.' Well, guess what? Even if you don't think you have the money to have somebody else do it, I can teach you how to do that," she says. "I do charge for the class, but it's a lot more economical for them to be able to finish their own piece than it is to pay somebody to do it. And then you've taught them a skill set, and they can do that to the rest of their furniture if they want to."
The bottom line for Sheppard, a mother of two girls, ages 9 and 12, is getting people to love what they have.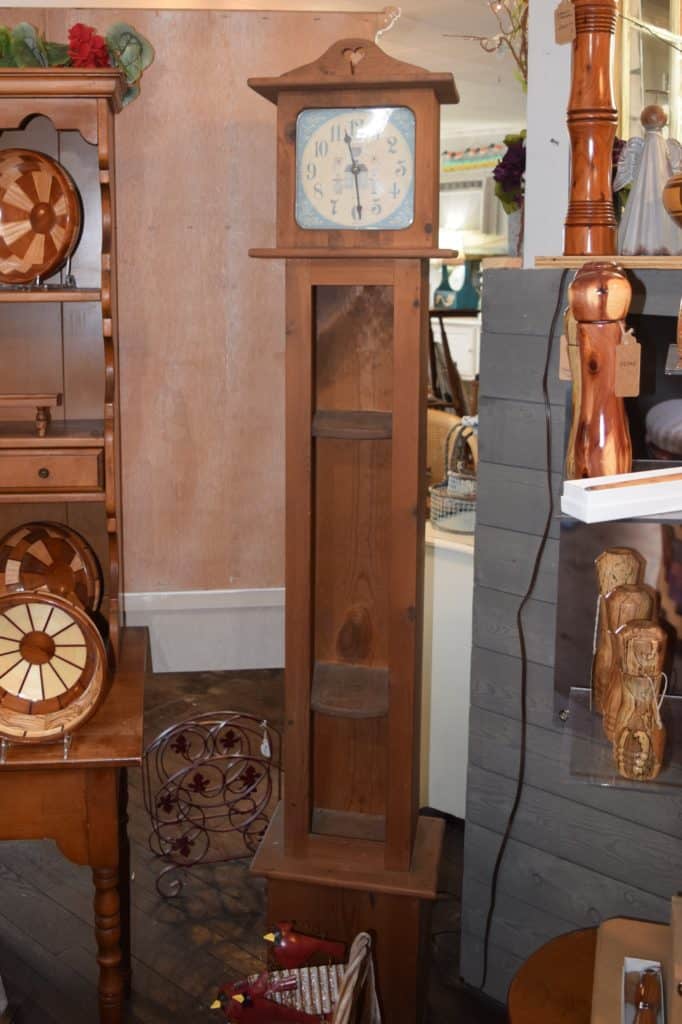 "I once had a guy pull up with what looks like a grandfather clock," she says, then clarifies that it was really "just a little clock" atop a shelf tower. "I saw it hanging out of the back of his truck. He's like, 'Do you buy furniture?' I asked, 'What's that?' He said, "This little thing? I'm just cleaning out my shed."
So she bought the clock, with a 1980s-era Elgin face. It sits in the store, waiting for Sheppard's handiwork.
"Isn't that crazy cool," she says, giving the clock the once-over. "My thoughts are it should be white distressed, like a country white. My whole issue with this piece is that I'm probably going to have to shellac it before I paint it," an added step that would be worth the results.
It's possible the clock has a permanent home, nestled in the shop's tight quarters of rustic inventory. Sometimes you really do have to love the one you're with.
"I wouldn't mind if I ended up with it forever just because it's so sweet," she says.
For information on Heart to Home, including workshop offerings, visit hearttohomeruskinfl.com.
Login To Facebook From Your Browser To Leave A Comment