May 30, 2020
By: Staff Report
Hundred's of people showed up Saturday in downtown Tampa as well as Temple Terrace, to protest the murder of George Floyd in Minneapolis Minnesota.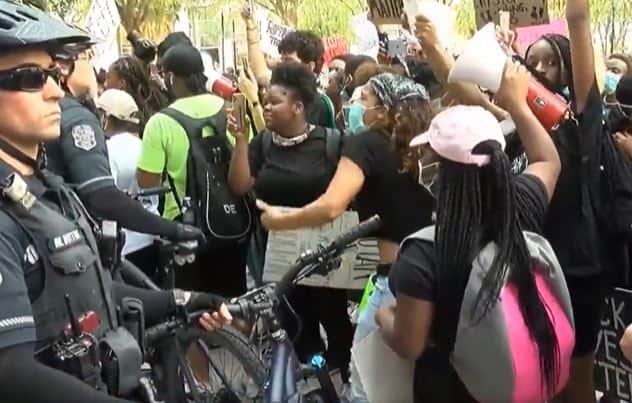 The protests were peaceful, unlike what has been seen in other areas around the country.
In Minneapolis over the past few nights, violence has broken out and small businesses destroyed from looters and extreme protesters. Atlanta, saw similar violence last night with multiple police cars vandalized and burnt.
This is breaking news and will update this story as events unfold.
Login To Facebook From Your Browser To Leave A Comment