Powerstories, a landmark independent professional theatre since 2000 seeks community support
TAMPA, Fla.- Powerstories Theatre, in collaboration with Outcast Theatre Collective, is seeking submissions from playwrights, storytellers, spoken word artists, and directors for its 2021 Voices of Truth Theatre Festival through November 15, 2020.
Submission requirements include:
The writer's own true story play or play based on true events – Either a full production with a minimal set or a staged reading
A published true story play or play based on true events that the writer directs
A detailed concept proposal for an event of true story monologues, spoken word, or another idea that will fit with the festival's theme
There must be a maximum of six characters on stage if selecting to use the theater. There is no limit on the number of characters if producing digitally. Artists must agree to have their production live-streamed.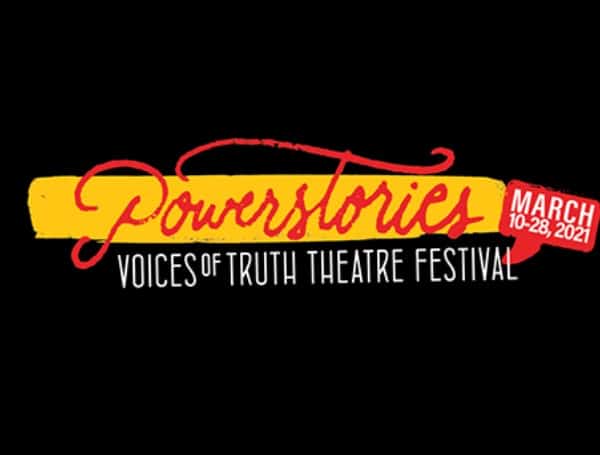 All selections will be announced on the Powerstories Theatre Facebook page and website on December 1.
On March 10-28, 2021, patrons will have the opportunity to enjoy up to 30 of these different live theatre productions in the venue following Covid-19 safety protocols or, using the latest film technology, watch live-streamed into their home.
"As we were unable to celebrate our 20th anniversary this year, we are planning a grand reopening in March 2021 featuring Powerstories as an innovative hybrid Theatre and Film venue," said founder Fran Powers.
The three-week festival showcases real-life, humorous, heartbreaking, eye-opening, conversation-starting plays and stories, following the theatre's mission statement to stage "true stories to open minds and hearts."
"We had no way of knowing that when we turned off the stage lights, hugged goodbye, and locked the doors on March 8, 2020, after our final performance of Working – A Musical, ironically, true stories about working Americans, that it would be the last production performed. I probably would have hugged a little longer."
Powerstories' 20th-anniversary celebration in 2020 would be spent with an empty theatre and a darkened stage.
In response to having their doors closed for seven months, Powerstories has started a GoFundMe campaign. Their goal is to raise $25,000 to launch The Voices of Truth Theatre Festival. They will purchase new camera equipment, make theatre improvements, implement Covid-19 safety measures, and continue paying for contract labor fees (technical directors, stage managers, directors), rent, utilities, and marketing.
"This perfect combination of in-house theater and online digital productions empowers, encourages and enables diverse voices the opportunity to inspire audiences worldwide through the gift of sharing a true story," said Powers. "I founded Powerstories because I believe that everyone has a story to tell. By becoming both a theatre and a film venue, the stories we can share are limitless. Just because our stage is dark now does not mean this is the end of our story. If the community can help us reach our fundraising goal, we're extremely grateful for the support. We feel when we get through 2021, we will be on our way to continued success. All dollars raised will help us get us back on track to do what we love and what we do best: giving performers a brightly-lit stage to tell true stories to open minds and hearts."
Learn more about Powerstories Theatre, The Voices of Truth Theatre Festival Here, and to support this effort please visit the GoFundMe Campaign.
Publishers Note: While The Free Press will always be free for our readers, and ad-supported, we are asking our loyal readers to consider a monthly donation of $3 to maintain our local journalism and help us grow, as we ramp up ad sales locally.
We thank you all for your consideration and for supporting local journalism.
Login To Facebook From Your Browser To Leave A Comment