By PAUL CATALA
Just 20 years ago, when the area was mostly known for its pastures, produce, and palms, southern Hillsborough County's population was under 96,000.
Among the old Florida homes and a few scattered subdivisions surrounded by acres and acres of farmlands, according to the Hillsborough County Metropolitan Planning Organization — a transportation policy-making board comprised of representatives from local governments and transportation agencies.
In 2000, only about 95,100 people called the south Hillsborough County area home.
With those, a few intrepid entrepreneurs ran small, mom-and-pop businesses.
Since then, the residential and commercial real estate market of what became the "South Shore" area – anchored by Apollo Beach, Ruskin, Sun City Center, and Riverview – has boomed along with the population.
By 2015, the South Shore population had already grown to about 184,500, and forecasts by Plan Hillsborough – composed of Hillsborough MPO staff – show the South Shore area's population to be about 282,440 by 2025.
Over the past five years, various components have led to what two established area realtors – Bryce Bowden and Matt Urbanovsky — are calling an exceptionally dynamic phase of growth in the South Shore vicinity.
Bowden is a real estate agent with Turner Cole Company Real Estate Services, based in Tampa, and Urbanovsky is a Realtor with Keller Williams Southshore in Apollo Beach, a branch of Keller Williams Realty Inc., based in Austin, Texas.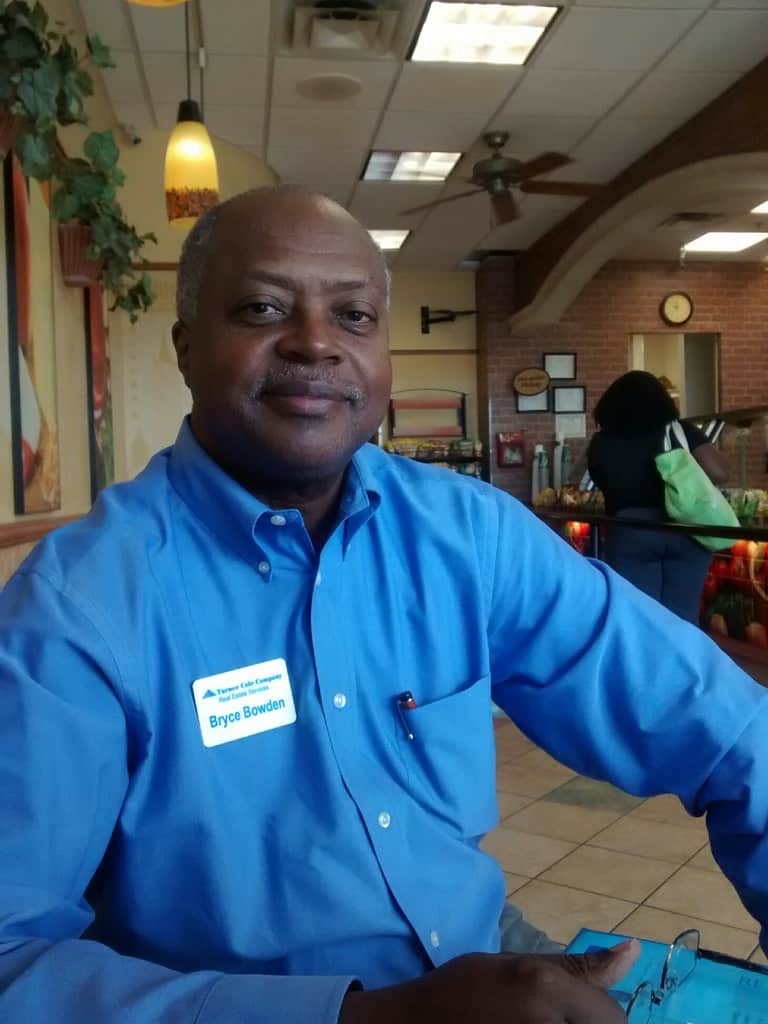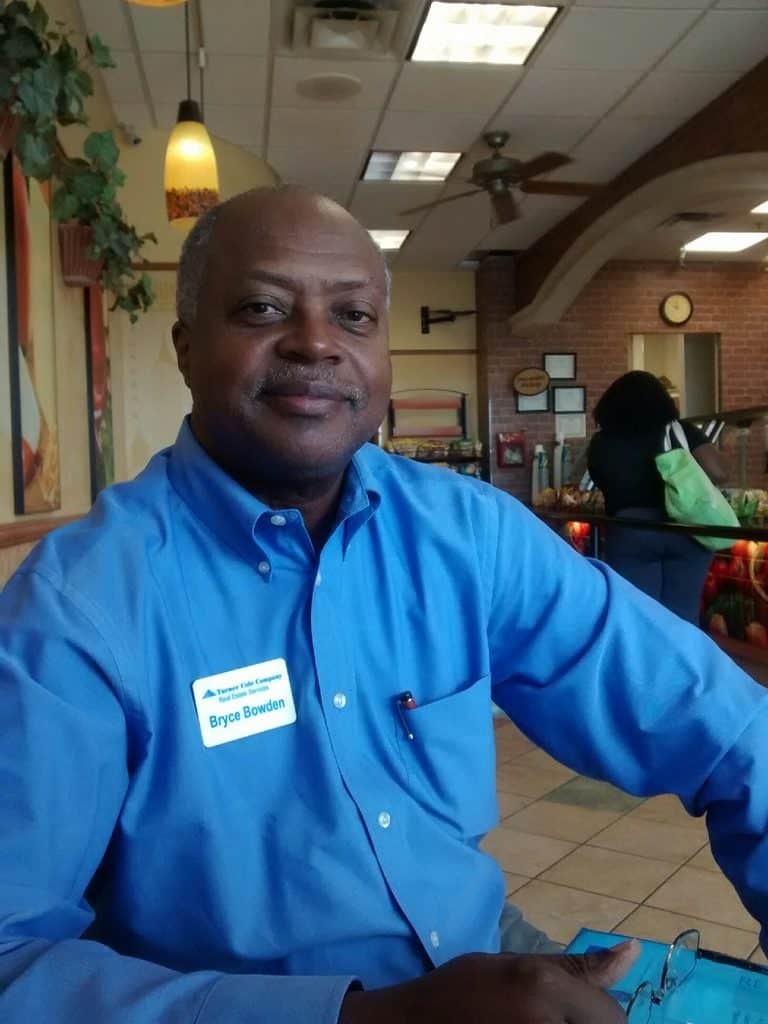 During a recent informal get-together in Apollo Beach – with a ceaseless push of new construction encompassing some of the land around them — the two men reflect on the past, present, and future commercial and residential real estate market for South Shore.
Bowden, 65, specializes in business and corporate advisory services with a focus on finding office space, industrial, and retail properties in South Shore. He has 20 years of experience in business analytics and has produced millions of dollars in signed contracts.
A resident of Apollo Beach, where he lives with his wife, Deborah, Bowden began his real estate career in 2013 after spending 20 years selling technology equipment. The Mount Olive, North Carolina native, worked for a Fortune 500 company before accepting a retirement package and moved to Florida and began his real estate career, negotiating contracts and procuring vendors when needed.
In a Retail Submarket Report, Southeast Hillsborough provided by the Turner Cole Company, currently, there are about 3.3 million square feet of retail property in southeast Hillsborough County already occupied.
That report, released Oct. 14, shows 59,300 square feet in deliveries over 12 months (the final transfer of a deed to a buyer which can't be recalled by the seller). It also showed 90,900 square feet of net absorption (the net change of the supply of commercial space in a real estate market over a specific period of time), a vacancy rate (the percentage of all available units in a rental property, such as a hotel or apartment complex, that are vacant or unoccupied at a particular time) of 4.4 percent and 4.5 percent rental growth rate (the expected trend in market rental rates).
Bowden says there are no longer too many large parcels of land on which to build large, commercial complexes in the immediate SouthShore area.
"There was a downfall in construction in the early 2000s, but once the economy picked up, it was full-steam ahead. There are a lot of big companies moving here now," he says, citing Johnson & Johnson, USAA, and Amazon.
Among the most active buildings in SouthShore since Oct. 2018, according to the report, have been Paradise Shoppes of Apollo Beach, Riverview Town Centre, Sun Point, and Sun City Center Plaza. Those businesses are growth catalysts for the area, said Bowden, and will continue to help draw new residents.
"Much of it the growth is due to the tax incentives and the cost of living for the employees," says Bowden. "There is only a very limited amount of acreage left for commercial development, and I think it will go quickly."
The rapid increase in commercial growth will continue as mass transit to the area continues to improve, adds Bowden. Although improvement to the area's economy is a result of the added commercial investments, Bowden says it's not necessarily "a good thing."
"It changes the whole dynamic of the community. When I moved here, I used to hear cows all around; now, all I hear are cars. That's (growth) only good if the communities become active in the development of their properties," says Bowden.
And as Bowden continues to monitor expansion and growth in the SouthShore commercial real estate market, Urbanovsky keeps tabs on what seems to be an eternally incoming wave of residential building.
Currently, 2019 U.S. census data shows Hillsborough County's population is about 1.4 million, with a growth rate of 2.11 percent since 2018. Hillsborough County is the fourth largest county in Florida.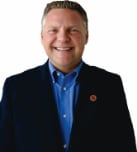 According to real estate data from the online real estate database company Zillow, the median home value in Hillsborough County is $225,600, and home values have gone up 4.2 percent over the past year. The median price of homes currently listed in Hillsborough County is $274,900, and the median price of homes that sold is $224,900. The median Zillow Home Value Index in Riverview is $198,500, Gibsonton, $178,400, and Apollo Beach, $252,700.
Urbanovsky, 52, who lives in Apollo Beach with his wife, Karen, specializes in residential and luxury homes, new constructions, 55-and-over communities, and helping first-time buyers buy their home.
A former culinary chef, he and his family moved from New Jersey to New Tampa in 2000 and earned his real estate license in 2003. He says the New Tampa real estate market from 2002 to 2003, with a lot of property being developed, is where the South Shore area is now.
"I was in the right spot at the right time when the real estate market took off, especially in south Hillsborough, between 2003 and 2005," he says,
From 2005 to 2015, Urbanovsky says the early-2000s' growth in New Tampa has been occurring in South Shore.
"The same thing is happening here. There are so many pieces of land being prepared for subdivisions, groups of homes or commercial property," he adds.
Urbanovsky says from January to August, the Greater Tampa Association of Realtors sold 25,000 homes throughout the Tampa Bay area, including SouthShore.
Currently, two subdivisions are underway – Lennar Homes' Vista Palms and Cypress Creek — and Urbanovsky says the demand seems for new homes in SouthShore seems insatiable at the moment. Helping spur that growth, says Urbanovsky, has been lower interest rates making for more affordable home mortgages.
Like Bowden, Urbanovsky sees the near future of commercial growth in the South Shore areas to be tremendous due to "the weather" and "amounts of activities to do in the area." He doesn't see any slowdown in residential growth anytime soon.
"South Shore has pockets of residential development. In the near future, the housing pockets will expand as the development continues," he says. "There just seems to be such a demand to be in Hillsborough County, especially in the South Shore communities."
Login To Facebook From Your Browser To Leave A Comment