TAMPA, FL. – Faced with soaring housing prices and limited inventory, the outlook for homeownership or reasonably priced rentals has been a big struggle for many families across America, Tampa included.
Increasing access to affordable housing is a top priority for Mayor Jane Castor, who has pursued a multi-pronged agenda to create pathways that facilitate the creation of 10,000 affordable units across Tampa by 2027.
On Wednesday, Mayor Castor provided an update on the status of this ongoing effort, signaling the City has enabled the addition of just under 6,000 units so far, with all either planned, completed, or currently under construction.
"We are making tangible progress in meeting our affordable housing goals, but none of us – my administration, the City Council, the development community, the non-profit sector – can let up," Mayor Castor said. "We have a lot of work ahead of us and many ambitious plans and projects are about to begin. Diversity is what makes Tampa so special, and we can't protect our diversity and unique character if many of our residents no longer can afford to live here."
To achieve its ambitious goals, the City is following a multi-faceted approach, which includes a series of programs and initiatives. Through the "DARE to Own the Dream" Homeownership Program, in Fiscal Year 2021 alone, the City provided more than $1 million to first-time homebuyers in down payment and closing cost assistance.
Simultaneously, nearly the same amount was distributed to existing homeowners, through the Owner-Occupied Rehabilitation Program, who needed to make repairs to their homes.
Integrating and incentivizing private companies to participate in the creation of affordable housing also plays a key part in achieving the City's objectives.
Based in St. Petersburg, Florida, LEMA Construction, led by Jonathan Stanton, became the first private developer in Tampa's history to utilize the City's Bonus Density Affordable Housing Incentive Program. Although the program has existed for several years, when Mayor Castor took office, she encouraged and reinvigorated her team to actively offer it to developers who may be unaware of its existence.
Under this incentive program, LEMA Construction has committed to providing a pre-determined number of affordable housing units within its future development, located at S. 56th Street and East Washington Street.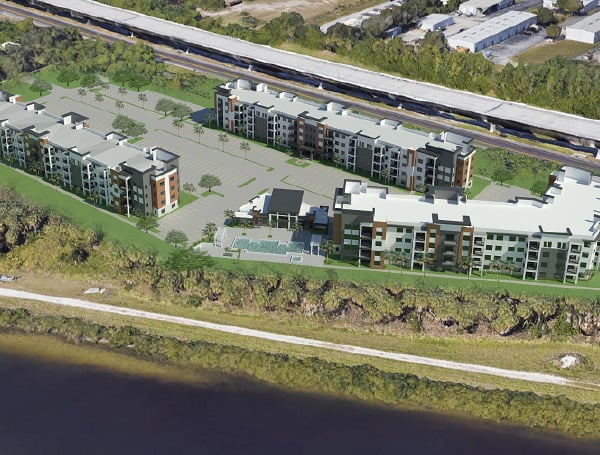 Of its projected 232 residential units, 24 of those must be reserved for income-eligible renters.
Without the incentive program, zoning requirements would have restricted LEMA Construction to a maximum of 199 residential units, none of which would have been reserved for affordable housing.
"LEMA Construction did the math and quickly realized this is an irresistible offer that allows them to maximize their space, while making a positive difference in the community," said Mayor Jane Castor. "I applaud Mr. Stanton for partnering with the City of Tampa in our housing affordability effort and encourage other developers to join us. We are Transforming Tampa's Tomorrow one step at a time, and this Bonus Agreement is an historic stride in that direction."
Partnering with smaller developers, especially minority-owned companies, that may have never done business with the City before, is another significant approach.
This month, Phase Two of the Infill Housing Program was launched and 11 local, minority-owned developers were awarded vacant lots, at no cost, in parts of Ybor City, East Tampa, and Sulphur Springs. As part of this negotiation, the developers will build affordable neighborhood homes for income-eligible families.
"This program serves a broader purpose, other than the typical, making money, building houses," said Darrick Fullwood, owner of AAA Restoration and Builders LLC. "It is important to me to be a part of something like this, in my hometown, in the community I grew up in."
A practical, effective, and sustainable approach for the creation and protection of affordable housing is in place in the City of Tampa and the goals promised to its residents are on the horizon.
Support journalism by clicking here to our GoFundMe or sign up for our free newsletter by clicking here
Android Users, Click Here To Download The Free Press App And Never Miss A Story. It's Free And Coming To Apple Users Soon
Login To Facebook From Your Browser To Leave A Comment